When does this 'eying' thing start and how long does it go? I really think we need to quit eying each other. We have begun to realize we are all different. This eying thing is kind of like the guy that had the flat tire out in the dark night. He saw a light on in the farm house and decided to walk up there and borrow a jack to fix his tire. While he was walking he thought, "wouldn't that be something if I walked all the way up there and he didn't let me have a jack?"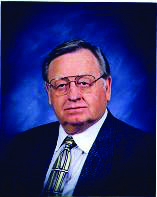 By O.C. Marler
To View the Entire Article, Click Here
To Download the Article Directly to Your Computer, Click Here
To View the Outline, Click Here
To View the PowerPoint, Click Here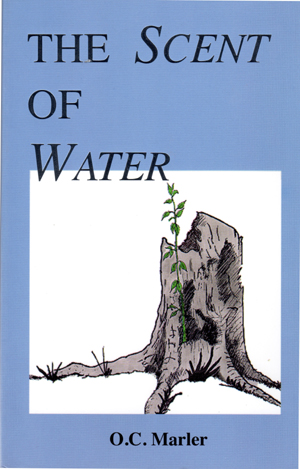 I Samuel 18:10
"And it came to pass on the morrow, that the evil spirit from God came upon Saul, and he prophesied in the midst of the house: and David played with his hand, as at other times: and there was a javelin in Saul's hand."
It's a privilege to speak at the General Conference. I have been so privileged in the time I have been in the minis-try, to have such great District Superintendents, such as Bro. V. A. Guidroz, sitting behind me tonight. That means an awful lot to me. He is one of the greatest men I know, and I appreciate him so very much. Also Bro. Starr up in Michigan, and now Bro. Tenney, as my Superintendent. I appreciate them all so much. Bro. Urshan and these other good brethren that are here are not only our officials, but they are our friends. I don't know of anywhere else that you can have both.
I didn't realize all the ramifications of preaching at the General Conference. I have had so many requests to preach different sermons and I am flattered by it, but on some of the sermons requested (when I look at my notes), I wonder how in the world I ever got anything out of that! I've prayed and asked God to let me help somebody; even if it's just one person. I want someone to go away tonight and say "that was for me".
If there was anything that Saul taught us, it's that when we are planning for our lives, we should not plan entirely for ourselves. Not too long ago, I was in a large hotel; I believe if I remember correctly it was a Hyatt Regency. I started to go into a restroom downstairs; it was one of those real fancy kind where they had mirrors all the way in, curving around. I saw a man coming toward me; and I said to myself, "what a long nose that guy has got on him". But I noticed he never did pass me. You just don't know the shock I got when I realized that it was me! You know what I instantly thought? "Well, that's not such a long nose after all." As I got to looking I thought, "well, if I didn't have this nose, I wouldn't look right". It's different when its on us. Everything is different when its on us. When it's somebody else, that's another story altogether.
I read where it said, before Saul did anything, he would think, "how will this affect me?" It went on to say that Saul held himself to his own heart. He loved himself. He got to the place that he loved himself too much. When God got around to giving the punishment for his sin of selfishness, He just simply gave Saul himself. If I'm the only thing that I have in this world, I promise you, that's not enough. If you're the only thing that you have, that's not enough. There's nothing in the world like being alone, when you have been there too long. I have got to have my brothers. I have got to have others around me. I cannot exist or be happy alone. I am not a loner. I want to tell you something else. We have got to have God. We can't do without the presence of God. You just go a little while without really feeling His presence. There is nothing more sickening, than when you go on vacation and its over. You really hadn't gone to church like you needed to and you really hadn't prayed like you should have and you're behind on your Bible reading and you're behind on your meditation. All of a sudden, sight- seeing is no longer important to you, all of a sudden visiting is not what you want. You don't want another snap shot of anything. There is nothing like going back home and getting down before God and being refreshed by the power of the Lord. I've got to have God. I've got to have His presence; I don't want just myself.
To View the Entire Article, Click Here
To Download the Article Directly to Your Computer, Click Here
To View the Outline, Click Here
To View the PowerPoint, Click Here