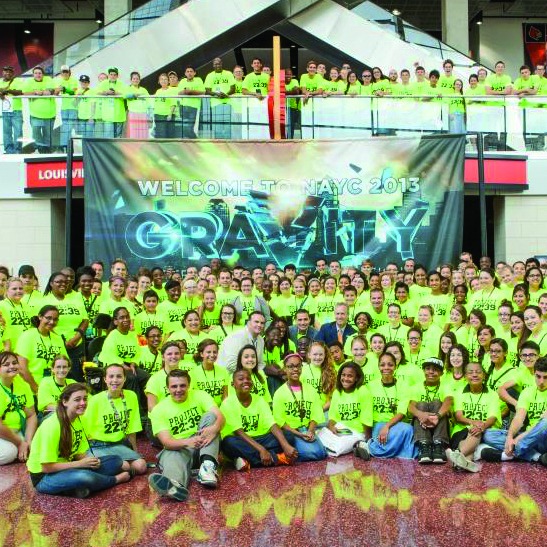 The first step in helping your neighbor in need is to simply care. Instead of just telling others about Christ, it is important to show that you care. With this in mind, over 500 students participated in a Project 22:39 outreach during the 2013 North American Youth Congress (NAYC) in Louisville, Kentucky. The students collected trash, painted park facilities, and distributed invitations. The city of Louisville took notice as the local news outlets covered the event and the mayor addressed the students.
"The students made a tremendous impact on Louisville and represented the local church very well," said Matthew Johnson, General Youth Secretary of the United Pentecostal Church. "While we were excited about the outcome, our team began to dream about ways in which this could be recreated in communities all across North America."
Shortly after NAYC, the General Youth Division decided to unveil a national Project 22:39 initiative to help local churches plan such community service projects. "There are two main components of Project 22:39—service and evangelism," Bro. Johnson continued. "While the students serve, they live out Matthew 22:39. Then they invite their neighbors to the church. A door has been opened through community service. The possibilities of projects are truly endless."
Examples of projects include highway cleanup, feeding the homeless, or assisting the local Parks and Recreation Department. All the downloadable resources are free and can be downloaded at www.generalyouthdivision.com.