When we plant the Word, we can have an instant harvest. We can say, "In Jesus' name, let Your miracle power move the pain now. In Jesus' name, we believe it is gone!" That is the power of the Word. It is not our great big faith; we just need enough to believe the Word. We plant the seed, and the seed brings the miracle.

By M.D. Gray
To View the Entire Article, Click Here
To Download the Entire Article, Outline, or PowerPoint, Click Here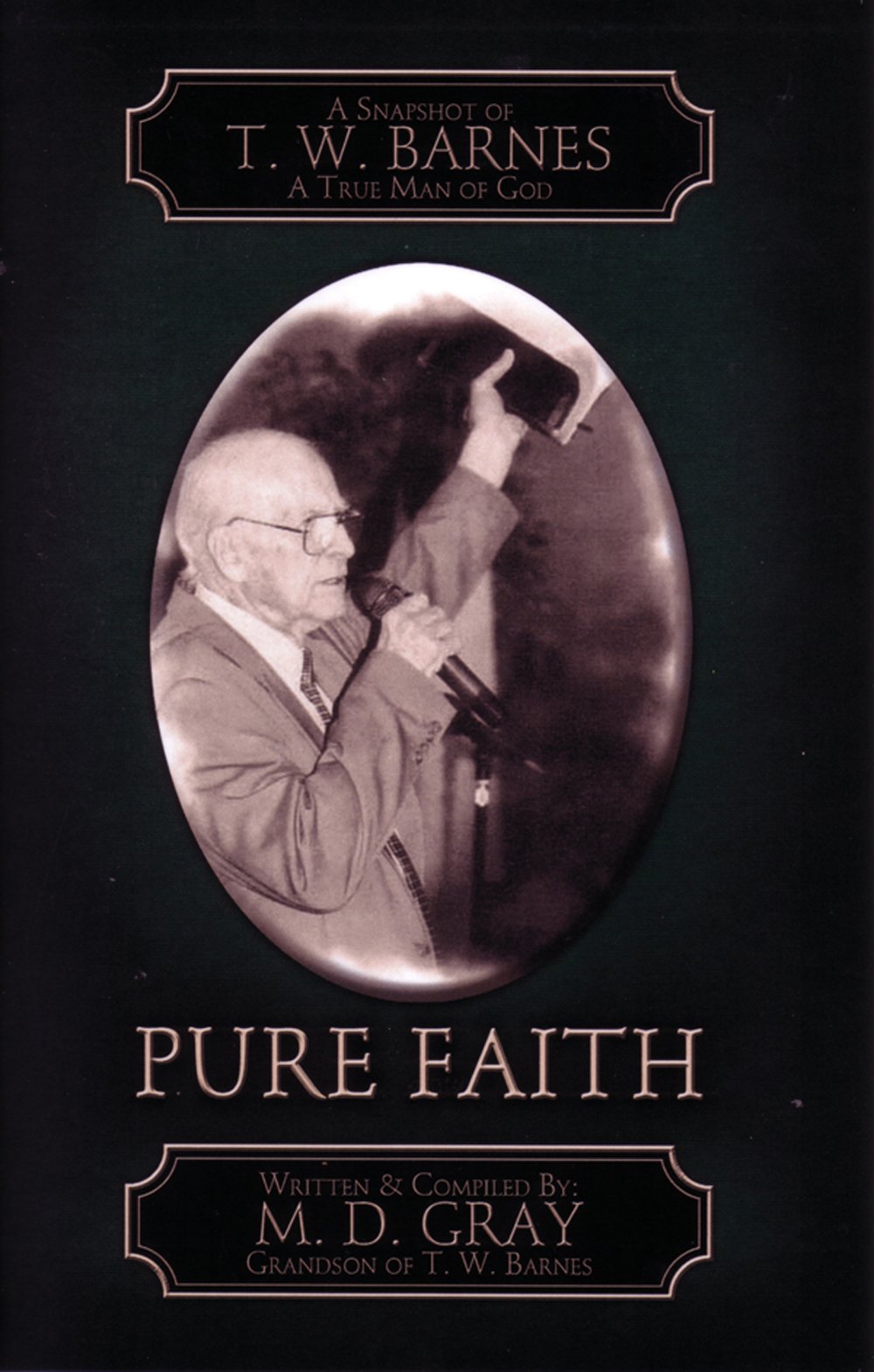 Signs, wonders, and miracles mean more than healing only; the greatest miracle this world has ever seen was the coming of the Lord Jesus Christ. His birth, His min­istry, His sinless life, His death, and His resurrection were all miraculous. He said in John 10:18: "I have power to lay it [His life] down, and I have power to take it again." After He took it up and ascended to glory, He gave gifts unto men evangelists, teachers, pastors who are working in this end time.
While preaching at the General Conference in Kansas City over thirty years ago, the Lord spoke to me and said, "Preach my Word, and as people believe my Word, I will heal them." The Great Physician walked the aisles that night. Many signs, wonders, and miracles were wrought. And the Lord is per­forming miracles in the same way today.
God said, "I will pour out of my Spirit upon all flesh," and when God says "I will," nobody can stop Him. There are over one hundred million people who speak in tongues today. Pentecostals, Baptists, Presbyterians, Methodists, sinners, Whoever Jesus said, "I am going to pour my Spirit out."
God's miracle power is continually in action. All the plan­ets are held by his ever-present miracle power. What holds them? His Word! What brought them into existence? His Word! "And God said, Let there be light: and there was light" (Genesis 1:3).
God's will is in His Word; He has already said "I will," and all we have to do is put our will in it. When our will and God's will merge, miracles will happen. The Bible is the liv­ing seed. If we want a miracle, plant the seed—the Word of God. The miracle is in it. It is the Spirit and it is life. The apostle Paul said in Acts 17:28, "In him we live, and move, and have our being." Miracle power flows through us; we live in miracle power!
Consider this illustration: A farmer has three bags of seed. He has one of mustard seed, one of corn, and one of acorns. He plants the mustard and the corn, but when he gets to the acorns, he hesitates and says, "I don't know whether I have faith to plant this seed; the oak is a huge tree. It will grow a hundred feet tall with big branches. This job is too big for me." But the farmer is not supposed to create the oak tree, the mustard, or the corn plant. All he is required to do is put the seed into the ground. The miracle is in the seed, whether it is mustard, corn, or acorns. Anyone can plant it. An old man or a young man can plant it and it will come up; a red man, a black man, a white man, a yellow man—anybody who will plant it—it will come up for him. Why? The planter is not creating the corn; he is planting the corn.
Regardless of how much a man believes he can have a corn patch, as long as the seed is hanging in the sack, he is not going to have a corn patch. But when he breaks the ground and plants the seed, he then can say, "I have a corn field."
Someone may say, "Oh, no, you haven't."
To View the Entire Article, Click Here
To Download the Entire Article, Outline, or PowerPoint, Click Here