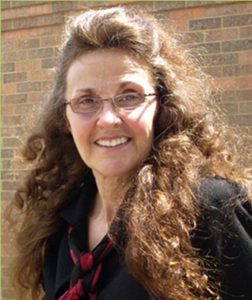 By Carole J. Keller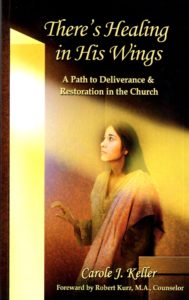 "Christ bath redeemed us from the curse of the law, being made a curse for us…That the blessings of Abraham might come on the Gentiles" (Galatians 3:14-15)
Cause & Effect
As we have seen, damaged emotions create the fodder for physical, emotional, and mental illnesses. Damaged emotions almost always begin with an unresolved offense, a spiritual condition leaving a permanent bruise: "There is no healing of thy bruise; the wound is grievous…" (Nahum 3:19). The Hebrew word for bruise in this verse of the Bible is "sheber," which means a fracture. Emotional attachment to offenses opens the door to sinful behaviors that attempt to cover up the bruised condition, such as addiction to drugs or alcohol, anger, a critical spirit, jealousy, a fear-based need to dominate, or holding a grudge: "But every man is tempted, when he is drawn away of his own lust, and enticed. Then when lust hath conceived, it bringeth forth sin…" Games 1:14-15). In this verse, the word "lust" means the active desire resulting from the wound or hurt, which is the diseased condition of the soul. 1 Therefore, the cause, or the root, of our damaged emotions goes back to sin. The bruising, which produces pain, stress, anxiety and the like, is the effect. We have to see the effect of our own sins in our lives, and own them, in order to overcome them.
Binding Up Wounds and Bruises
Therefore, the above behaviors are warning signs of bruises that have not healed. Because the wound was not tended to, it is open and vulnerable to continued offenses (both to us and from us), which keeps the emotion or desire active. This causes continued bruising: "From the sole of the foot even unto the head there is no soundness in it; but wounds and bruises and putrefying sores: they have not been closed, neither bound up, neither mollified with ointment" (Isaiah 1:6). God is saying the wound keeps oozing with infection from the point of injury, and it must be bound up and closed. But we play a part in closing that wound. God cannot heal us until we release our sins to Him in repentance and .choose to forgive. The ointment of the Blood of Jesus is then applied when we forgive and surrender the damaged emotion to God, who closes the wound.
For a Christian, there is only one covering for such an open wound: the blood of Jesus. Jesus took upon himself all the suffering of mankind. On the Cross, Jesus looked at the sickness and oppression that man would suffer as a result of the curse, including all the offenses against you, your bruises and wounds, your infirmities and physical suffering. In one act of selfless love, Jesus freely offered His blood to atone for your sins, thus breaking the curse. This is why it is written in 1 Peter 2:24, "…by whose stripes ye were healed." Healing, therefore, is in the atonement.
Many seek prescription drugs, psychotherapy, exercise regimens, yoga to relieve the symptoms of stress and disorder, but these therapies only cover up the problem. Damaged emotions are irreversible without the blood of Jesus applied to them. The life of the flesh is in the blood, and only the blood of Jesus has eternal life. It has the power to renew and restore our cells and make us whole. When the blood is applied (by faith) through baptism in the name of Jesus, everything associated with the old life is buried and washed away and we begin newness of life (Romans 6:4) in communion with Jesus Christ. At this moment, we are redeemed from the curse that was associated with the fall of Adam, which brought upon us spiritual blindness, oppression, sickness, and bondage. Therefore, not only physical, but spiritual deliverance is possible by redemption through faith in the blood of Jesus.
Only Jesus can heal and bind up the wounds of the brokenhearted: "He healeth the broken in heart and bindeth up their wounds" (Psalm 147:3). The word "wounds" is derived from the Hebrew word "assebet," which means the grief caused when the spirit is broken (e.g. emotional abuse), grief from broken heartedness, or an emotional/spiritual hurt or injury [The Complete Word Study Dictionary and Testament].
We can get a modicum of relief from psychotherapy, but it, and the best of our self-discipline, cannot take away the damage. This is because psychotherapy generally bypasses the root cause of psychological problems and fails to recognize sin as the agent of distress. Greater emphasis is given on the power of the human spirit to map out a new course. If we can renew ourselves, then there is no need for a Savior. This is precisely the point of the New Age religion that is based upon humanism. Adherents to humanism believe they are their own god. Not so with a spiritual healing, for Jesus heals our grief by treating the cause — sin. He brings closure by removing it and giving us supernatural power to overcome it. His Word, backed up by His creative power, redirects our steps into right paths, whereas psychotherapy provides no real solution. If we can have spiritual healing through redemption, the whole person is affected: the human spirit, (our conscience and ability to commune with God); the soul life (with its emotions, feelings, and the mind); and the physical—what we see, feel, touch, hear, smell (health, home life, finances). A total makeover is possible through God when we address both the cause and the effect of our human failures.
Healing is a Covenantal Promise
The Lord said he would not put on His people the diseases of Egypt if they would obey His commandments: "If thou wilt diligently hearken to the voice of the LORD thy God, and wilt do that which is right in his sight, and wilt give ear to his commandments, and keep all his statutes, I will put none of these diseases upon thee, which I have brought upon the Egyptians: for I am the LORD that healeth thee" (Exodus 15:26). Therefore, healing is a covenantal promise. It is covenantal because God established both a promise and an expectation, and sealed the covenant with His Name, Yahweh-Rapha. In so doing, He obligated himself forever to be a Healer to those who agree to the terms of the covenant and obey Him. The word "heals" in the above verse is translated "raphia," which means "to cure, heal, repair, mend, restore health." Thus, we have a promise for wholeness.
Isaiah prophesied: "But he was wounded for our transgressions, he was bruised for our iniquities: the chastisement of our peace was upon him; and with his stripes we are healed" (Isaiah 53:5). The Hebrew Lexicon states that "healed" in this verse means to "restore to pristine felicity," which means belonging to the earliest period, a state in which we are free from soil or decay, and then the lexicon goes on to state that this restoration comes about only by remission of sins! The perfect and righteous blood of Jesus severs our inherited diseases and we can be free from all mental, emotional, and physical curses that may have passed unto us through our parents and natural blood line. (Refer back to Chapter 4 on severing generational curses.)
Therefore, it is important to understand that unresolved, repressed feelings and emotions and wounds are rooted in sin. If gone untreated, these damaged feelings and emotions can contribute to physical and emotional illnesses, but the blood of Jesus can restore us to wholeness.
So, if the wound can be closed and healed, that emotion will no longer be in control and the offending behavior can be modified through prayer, the engrafted Word, and reliance upon the power of the Holy Spirit to produce the desired fruit of righteousness.
The Importance of Believing to Receiving
At the Cross, we were healed, made righteous, delivered from oppression, and set free. To be healed, we must believe in the completed work on the Cross.
A Testimony
I had a recurring wart on the side and underneath my fingernail that would crack open and bleed. A week before laser surgery, I listened to a sermon on healing in the atonement. Faith immediately welled up in me. I believed God's word that said I was healed 2,000 years ago when Jesus died on the Cross. Every day I would look at the wart to see if its size had diminished. Then one day, the wart began to itch and I knew that the healing had commenced. Within a week, the wart had completely disappeared, and it has been gone now for over 20 years. Needless to say, I cancelled the surgery.
We claim healing and deliverance through faith in the Word:
"He sent his word and healed them and delivered them from their destructions" (Psalm 107:20).
"When the even was come, they brought unto him many that were possessed with devils: and he cast out the spirits with his word, and healed all that were sick" (Matthew 8:16).
Faith in God's Word is how we can access the promises of Abraham. Jesus, the "messenger of the covenant" (Malachi 3:1), paid the price to redeem us from the curse: "Christ hath redeemed us from the curse of the law, being made a curse for us…That the blessings of Abraham might come on the Gentiles" (Galatians 3:14). Friends, we must have faith in God to receive anything from God. To increase faith we must be willing to make an investment in the Word of God: to know it, to keep it in the midst of our hearts (Proverbs 4:21) so that we apply it, and to speak it into existence over and over again until it is formed in us, no matter what obstacles may come against us. There was good reason why God told the Israelites to write the Word on their hearts—so that they would remember to observe it (Joshua 1:8). The likelihood is very great that, if the Word is not written in our hearts, we will not live by it.
There may be various reasons why we are not healed:
We may not know the promise of God's Word through ignorance and willful neglect.
We may not really believe the Word because it is not in the midst of our hearts: "My son, attend to my words; incline thine ear unto my sayings. Let them not depart from thine eyes; keep them in the midst of thine heart. For they are life unto those that find them, and health to all their flesh" (Proverbs 4:20-22). Then when the winds of life come we do not have the faith to stand (Matthew 7:24-27). This is why walking in the truth as a lifestyle is so important.
We may not believe the promise is for us; therefore, we do not claim it: "For with the heart man believeth unto righteousness; and with the mouth confession is made unto salvation" (Romans 10:10). We are led to believe doctors, lawyers, or psychiatrists have the answers we need.
Rather:
We look at what we see rather than what we do not see. God wants us to believe in what we hope for before we see it, as faith is the substance of things hoped for (Hebrews 11:1). Of Abraham it is said, "…he believed, even God, who quickeneth the dead, and calleth those things which be not as though they were" (Romans 4:16-17). If God can raise the dead, then He can create something out of nothing if we are willing to call things that are not as if they were.
We do not forgive or resolve differences with our enemies. (Note the relationship between sin and health. The prayer of faith and confession of sins can heal the sick.)
We live contrary to God's laws of nature; for example, we may neglect to obtain adequate sleep, maintain a proper diet, or we may engage in gluttony, immorality, etc.
We do not follow His Word, nor do we rely upon it when our faith is tested, because we have not been oriented to obey it in the past, either because of ignorance or lack of understanding regarding its application to life.
Reconciling the Past–The Key to Healing
I have said that in order to be healed, we have to address the root cause of our grief. This is why reconciliation with those we feel are responsible our bruising is a necessity to receive a spiritual healing. Unless we reconcile and change the way we think, chances are we will continue to recycle the old reasonings as we struggle in ourselves to be good. Reconciliation offers us the opportunity to address the underlying issues for our distress that might not otherwise be raised. It gives us the opportunity to change, and change of heart is what sustains healing.
At the end of the Old Testament, God promised healing through the "Sun of Righteousness" (Malachi 4:2). He would send Elijah before the coming of the Lord to "turn the heart of the fathers to the children, and the heart of the children to their fathers…" (Malachi 4:6). And the spirit of Elijah did come in the appearance of John the Baptist, who came preaching repentance, and baptizing believers as they confessed their sins. This prophecy set the stage for the ministry of reconciliation, and then Jesus came preaching love and forgiveness. He said if we bring our gift to the altar and remember that a brother has a grievance against us, we should first be reconciled with the brother and then offer our gift to God (Matthew 5:24). Jesus taught that, unless we settle with our adversaries, we stand to lose freedom (Matthew 5:25). The devil will be right at our side to condemn us and oppress us (Eph 4:25-27, James 3:16).
Forgiveness removes the debt or curse and sets us free, while unforgiveness stops the blessing and re­imposes the curse. When under a curse, a person may suffer oppression, punishment, mental anguish, or sickness. A good example of this is found in the parable of the king in Matthew 18:23-35. Here the servant that was forgiven of a large debt refused to forgive the debt of his brother. The king then sent the servant to prison until he could pay back the debt. Therefore, reconciliation with our enemies is vital for healing.
After I was born again of water and the Spirit, I longed to reconcile with my father. I felt I was alienated from him as a result of my rebellious past and wanted to be free. The Lord showed me two scriptures; one was Luke 4:18: "The Spirit of the Lord is upon me, because he hath anointed me to preach the gospel to the poor; he hath sent me to heal the brokenhearted, to preach deliverance to the captives, and recovering of sight to the blind, to set at liberty them that are bruised." I then asked the Lord, "How can I be set free?" The Lord then showed me the second scripture in James 5:16: "Confess your faults one to another, and pray one for another, that ye may be healed." I saw that the promise for healing was somehow associated with reconciliation with my father, and I immediately called him and came to him that same day. Upon my confession, the guilt and shame lifted, and in the process of time eye contact was restored between my father and me.
Faith requires action, and this action, ordained by God, brought me healing from bitterness and unforgiveness. Forgiveness set me free. I learned a valuable lesson that day. I had to bring shame, guilt, and fear into the light so that bitterness and unforgiveness would never again rob me of my freedom. Therefore, if we are harboring ill will toward anyone it will put a distance between God and our prayers: "And when ye stand praying, forgive, if ye have aught against any: that your Father also which is in heaven may forgive you your trespasses. But if ye do not forgive, neither will your Father which is in heaven forgive your trespasses" (Mark 11:25-26).
If God does not forgive, what happens to the promises of Abraham (Galatians 3:14-15)? Let us go back to the verse in the Gospel of Mark. The word "forgive" means "to send forth or away, let go from oneself…let go from one's power, possession, to let go free, let escape." [The Complete Word Study Dictionary, by Spiros Zodhiates, Th.D.] To forgive does not mean to disregard an offense, but to release the offender from its power (of the curse) over him. This means God will keep us bound to our emotional scars and bruises until we let go and free our enemy. Hence, God restores the curse. This is what happens to the promises of Abraham!
# # #
The following testimony describes one person's fourteen-year struggle to reconcile with her sister and how the Lord ministered healing to each in very different ways.
Mickey was the second of three children. She was passionate and alive, but did not find acceptance in her family. She was independent and hyperactive from the start, throwing away her bottle at seven months. At age three or four, her mother took her to have an Electroencephalogram (a brain wave test) because of her hyperactive nature, which the doctor said was driven by her need for attention. She was expressive and sharp. Growing up she loved being the center of attention, competing with the baby of the family, her sister, Josie.
As Josie grew up, she began to lag behind her siblings in her emotional development, something that would trouble her mother, who would try to compensate for her. Josie, as the apple of her mother's eye, never did wrong. She was so cute, bubbly, and teasing, and Josie played her cards well against her older sister. The foundation was set for bitter rivalry throughout their teen and adult years.
Mickey was slightly more confident and driven. Josie, who internalized rejection by her older sister and felt inferior to her, quickly became jealous of Mickey. Josie would go to great lengths to provoke Mickey to anger, criticizing her and setting her up. On top of this, Mickey had no advocate in the family who would defend her when she happened to be innocent of the charges. Josie would pick on Mickey's every flaw, then go to her mother, who usually blamed Mickey as the older one, for the turmoil that often ensued. As a result, Mickey had no outlet and frequently released her feelings in temper outbursts. She became bitter and insecure as fears controlled her life. And she learned to be combative to survive. It was a weapon she would use often in self-defense.
The jealousy carried through the girls' adult lives. Because of the choices each would make, their destinies drove them apart. Mickey found acceptance in the Lord, delighted herself in the Word and began to apply its principles in her relationship with Josie, with whom she desired to reconcile. She confessed her sins, including her rejection of Josie, but the more she tried to reconcile, the more jealous and angry Josie became as she saw Mickey change and better herself. Josie tried to pull Mickey down by putting judgments upon her and persecuting her new lifestyle, which deepened the rift between the two. Josie found solace in her observations with the rest of the family members, who also were troubled by Mickey's newfound faith.
Though resisted by Josie's resentment, Mickey fought hard against the spiritual strongholds holding her sister captive. She prayed earnestly for Josie's salvation and, one day, she was baptized in the name of Jesus.
Still, Josie had a rough time ahead of her, but her Savior never let go as she struggled with her faith and the oppression that was to visit her. She developed clinical depression and a host of physical problems, including Lupus (an immunity disorder) and chronic kidney failure. In time, dialysis would be the only thing keeping Josie alive—that plus a strong will to live. Josie tried so hard, in her own strength, to overcome her disabilities, never knowing or truly believing the power of God that was at her fingertips to deliver her.
The jealousy was revisited in a strange turn of events. Several years prior, Mickey herself acquired a less severe form of Lupus, but it went into remission when she was baptized and began to follow the Lord. The doctors later discovered that Josie's more severe form of Lupus may have caused the kidney disease. This discovery increased her resentment toward Mickey.
Now, Mickey had to serve her enemy and put aside her ambitions. There were increased hostilities between the two. Mickey's extended hand was not always welcomed by Josie. Returning from an errand one day, Josie screamed at Mickey,
"You brought me the wrong aspirin," as she threw the bottle across the room. Mickey screamed back at her and walked out the door, returning not long after to beg for forgiveness. Josie would say, "I am sorry, too."
One day, Mickey brought Josie to church. They went into the prayer room. Mickey was beginning to feel the presence of the Lord when Josie tapped her shoulders and asked her to take her home because she was not feeling well. Focused on her own desires and irritated by the interruption, Mickey unsympathetically complied. When they got to Josie's house, Josie asked Mickey, "Would you like to come in, and I will make you a sandwich?" She was the sick one. Mickey, feeling the love, was anxious to say "yes." Then, Mickey confessed her selfishness and Josie tenderly forgave her. That was a God moment.
Josie accepted her disease with grace and tried hard to overcome. Her favorite song was "When I'm Back on my Feet Again" by Michael Bolton. She hobbled on her sore feet to the employment agency so that she could practice typing. She never gave up hope.
Because Josie had a difficult time trusting God, she was never able to address her feelings and, therefore, could not believe Mickey when she witnessed about the power of forgiveness, until a few days before she died. She told Mickey, "Maybe you are right!" The irony is that both Mickey and Josie inherited the immune disorder. One survived to tell this story; the other succumbed to it. Mickey was the last to see Josie alive. In that last encounter, Josie's eyes met Mickey's. Gone was the anger. She had surrendered and found peace. She was ready to meet her Savior. On Josie's bed, following her death, Mickey found Josie's Bible.
When Josie died, Mickey was numb, but her healing was not to come immediately. She still could not take criticism without a loss of temper. Though forgiving Josie, she could not understand why she remained so sensitive when people disagreed with her, erupting often times in anger, to her embarrassment.
Then one day God brought a Christian friend, Rachel, into her life, who was severely emotionally abused and rejected by her own mother and who had little or no contact with her natural family. Needy for attention, like her sister Josie, Rachel competed for attention. When Mickey again was the center of attention and loving it, Rachel's feelings were frequently hurt. She began to judge and criticize Mickey for her faults, as Josie had. But Mickey had forgotten about those unresolved offenses and buried emotions from her relationship with Josie. Suddenly, in the midst of a conflict with Rachel, the light came on. Mickey came to understand that the source of her buried anger was rooted in her relationship with Josie. At the same time, she saw how her attention-seeking desires could be deeply offensive to people, especially those who crave love and attention, as it is written, "Let us not be desirous of vain glory (attention), provoking one another, envying one another" (Galatians 5:26). The Bible says not to use our liberty for an occasion to the flesh, but to love one another as ourselves (Galatians 5:13-14). Can you see how yielding emotions to God can heal deep emotional wounds of the past and make us love others with a more sincere and perfect heart? Even though reconciliation may never occur, we can be healed.
This story shows how bruised people bruise other lives. Don't we all have a Mickey and Josie in our lives? The Josie's in our lives all want what we want— to be loved and have a purpose. I know Josie well because, you see, Josie was my sister! It took another person in my life to replay the scenes that opened my eyes. It is my hope that good will come from her testimony. My sister had so much potential. She loved much and was passionate, honest and fiercely loyal to those she loved, and she loved me.
Healing came as I penned my story for this book. Buried tears began to fall as I repented for my selfishness during the time of my sister's greatest need. The hardness that separated us even in death was removed and replaced by feelings of love and tenderness for the memory of my sister. I do not understand why this tragedy befell our family, but believe even now good will come from Josie's life and death. I know one thing: one day I will see Josie again in glory because she won the fight. I praise God for His faithfulness in keeping her and preparing her for eternal life. So I ask, "Death where is thy sting? 0 grave where is thy victory?" (1 Corinthians 15:55).
Many of you have similar stories to tell. Perhaps you can now understand how our battle scars cause offenses and hurt people, and they alter destinies. It hurts people when we withdraw and refuse to talk to them or imagine all sorts of evil against them. It hurts people when we control their right to be heard. It hurts people when we do not forgive them. And it hurts people when we cannot admit our own faults, the greatest hindrance to restoration. These learned responses to suppress truth create barriers between ourselves and others, such that they rob us of intimate and loving relationships.
In the Old Testament, God promised to restore the Israelites to fellowship with Him, and then established the parameters: "These are the things that ye shall do: Speak each man the truth to his neighbor; Give judgment in your gates for truth, justice and peace; Let none of you think evil in your heart against your neighbor; And do not love a false oath" (Zechariah 8:16­17, NKJV). This is where spiritual healing begins. God is saying to us: "If you want to restore your relationship with me, first take steps to restore your relationship with your neighbor, considering the cause of those who have been wounded or harmed by your actions." Then we can touch the hem of Jesus' garment and be healed.
Touching the Hem of Jesus
"But unto you that fear my name shall the Sun of Righteousness arise with healing in his wings…" (Malachi 4:2)
In this verse, the word "healing" here comes from the Hebrew word "marpe," which means medicine, cure, or symbolically, deliverance. Salvation is God's rescue of the entire person and healing is His complete repair. The word "wings" comes from the Hebrew word "kanaph," which means an edge or extremity, and, secondarily, the edge of a garment. The Sun of Righteousness is Jehovah-Rapha, our Healer, the anointed one. In the Gospel, when the woman with a blood disorder reached out to touch the hem of Jesus' garment (Luke 8:4546), she knew that when she touched the hem she would be touching the wings. She understood that virtue would flow out of Him because Jesus is Yahweh-Rapha, the "messenger of the covenant" (Malachi 3:1)!
After you have repented and surrendered your repressed or negative feelings to the Lord, you will feel like a huge weight has been lifted. Take a breath and feel His life move through you. Feel the freedom. As you expose the damaged emotions to God, you will begin to experience more positive energy for life because you are not using so much energy to support self-destructive habits. Physically, you will feel better as your health improves.
Touch the hem of Jesus' garment and claim the healing that is in His "wings." God wants to heal you emotionally, spiritually, and physically. Believe it. Ask God to heal your body from the stress and anxiety of damaged emotions and restore emotional health.
The greatest emotion attached to sickness, infirmities, or any void in our life is fear. Fear is how the devil keeps us in bondage—fear of debt, fear of disease, fear of incapacitation, fear of feebleness, fear of memory loss, fear of loneliness, fear of death. (See Hebrews 2:14-15.) Death is not only the end of life, but its darkness in life destroys faith, purpose, and the will to live out our dreams. It is the opposite of life, which dwells in light. Fear causes us to be anxious, wavering, or doubtful, to think we are dying, deteriorating, or to believe we will be overwhelmed with debt, etc., but love believes that God is healing us, and that He wants and knows what is best for us. Love rejoices. Our hope lies in the fact that God loves us and that is the difference between receiving a healing or succumbing to disease and death. Love is alive —full of life and energy. It is based on winning. Fear is based upon death, failure, and losing. Ask the Lord to heal you from the ravages of fear and to show you its lingering effects in your physical and emotional health as you step forward in faith. Curse bitterness and unbelief.
In the same way God brought emotional wounds to the surface, there may be physical problems that God wants to bring to the surface. Yield these physical conditions to God in the same way and allow Him to heal your body. As you truly yield your infirmities to God, you will sense a lifting of fear as you open up to divine Love. Love conquers fear.
Fear keeps us in control. Divine love keeps God in control. Love conquers fear and sets us free through forgiveness. Refuse to let physical symptoms alter your belief that you are being healed. Engraft truth. (See Chapter 6.) Start thanking God from your heart that He is healing you bodily and emotionally (Philippians 4:6). This is very important and shows God that you have fully released the problem to Him and have faith in His promise and power to do the work.
As you move forward and encounter obstacles, surrender every barrier to love and ask God to show you the root of your feelings and to create feelings of affection and love. God may take you on a quick journey back, like he did when He reminded me of the unresolved conflicts with my sister. He wants to close your wounds so that your emotions will no longer be in control.
Wholeness
Wholeness is sanctification of the whole spirit, soul and body (1 Thessalonians 5:23). As we yield each fear and obstacle to the Lord and learn to walk in faith, no longer encumbered by our past, we will abide in love and discover God's perfect will for our lives. We will experience wholeness in our minds, bodies, spirits, and emotions. Having touched the hem of Jesus' garment, virtue is being released to the diseased parts of our humanity, producing His life and peace in and through us.
In the Gospel, virtue was released when the woman with the blood disorder merely touched the hem of Jesus' garment (Mark 5:30). That word virtue in this verse is very different from the moral virtue (2 Peter 1:3) we discussed in Chapter 2. The virtue that was released from the hem of Jesus' garment in the above Gospel account comes from another Greek word, dunamis, which means "to be able." It denotes power, especially "achieving power" [The Complete Word Study Dictionary, p.251]. The same word is used to describe the power of the Holy Ghost — dynamite! (See Acts 1:8.) When we symbolically touch the hem of Jesus' garment through faith, we come into contact with the power of the Holy Ghost, the same virtue that was poured out on the day of Pentecost upon the Apostles, which empowered them to turn the world upside down, the same power through which healing manifests. Emotional wounds from sin erect barriers to living life freely, but when we touch the "wings" by faith, the Holy Ghost is released. We can tap into the "achieving power," the power we need not only to overcome, but to soar. In other words, when you touch the hem of Jesus' garment, believing, you will see the miraculous! Miracles happen, when we have been emptied of self, and our hope and confidence rests solely in God.
Keys to Maintain Spiritual Healing
There are two vital keys to healing. As we have seen thus far, the first key for healing is to surrender your moral and physical sicknesses to God. According to Webster's Dictionary, surrender means "to give up completely or agree to forgo, especially in favor of another, to give oneself up in the power of another; to relinquish control." So when we surrender we stop struggling for our will to be done and acknowledge the sovereign will of God. Now our confidence and hope are in God and we can touch the hem of Jesus' garment. Our faith is now in God (rather than self), and He can do the impossible: "But Jesus turned him about, and when he saw her, he said, Daughter, be of good comfort; thy faith hath made thee whole" (Matthew 9:22). Healed in this verse means "to save, deliver, make whole, preserve; safe from danger, loss, or destruction."
Confession is the foundation for spiritual healing. The principle is that when we confess our sin, we can be healed spiritually, physically, and emotionally from its effects: "Confess your faults one to another, and pray one for another, that ye may be healed…" (James 5:16). "Healed" in this verse means to cure or restore to bodily health. The healing, metaphorically, is of moral diseases. Moral disease (such as pride, rebellion, unforgiveness) affects our overall health. When we are healed spiritually, therefore, we can be saved from the consequences of sin, including disease.
The second key for sustained healing is to write God's Word upon your heart. Your thinking affects your feelings, and your thinking and feelings determine the outcomes.
If you have a physical condition, internalizing the Word of God can restore health: "My son, attend to my words; incline thine ear unto my sayings. Let them not depart from thine eyes; keep them in the midst of thine heart. For they are life unto those that find them, and health to all their flesh" (Proverbs 4:20-22).
The Hebrew meaning of "health" is a refreshing both of the body and mind. "Flesh" means the whole body. "The welfare of the physical body is a tranquil heart" (Gesenius Hebrew Chaldee Lexicon of the Old Testament). When we attend unto God's words, we are partakers of His promises, including healing. To attend means to "give heed to, look after: take charge of, to apply the mind or pay attention; to be ready for service; wait, stay" (Webster's Dictionary). Walking with God and attending to His Word have everything to do with accessing faith to be healed.
God's Word restores health because:
Obedience to Biblical principles promotes good spiritual, emotional, and physical health: "Be not wise in thy own eyes: fear the LORD and depart from evil. It shall be health to thy navel and marrow to thy bones" (Proverbs 3:8). The marrow, which lies within our bones producing red and white blood cells, is the vascular connective tissue through which the blood flows, imparting strength and vigor.
Jesus said we live by every word that proceeds from the mouth of God (Matthew 4:4). The words that He speaks to us as the Incarnate Word are spirit and life (John 6:63) because the spirit quickens ("zoopoleo"), making us come alive.
Words of the Spirit have resurrection power. Jesus said He is the Resurrection and Life Resurrection means to stand on the feet again, symbolizing moral recovery. Confessing our faults and being accountable to others (1 Peter 5:5), possessing a clear conscience (Hebrews 9:14), reconciling with our enemies (Matthew 5:23-24), forgiving (Luke 6:27, 35), and being honest (2 Corinthians 4:2), have resurrection and healing power.
Spiritual Recovery
You will experience a spiritual recovery as you become comfortable with whom you are becoming in God. You will experience release from bondages of unbelief and fear that have controlled your life.
"But unto you that fear my Name shall the Sun of Righteousness arise with healing in his wings; and ye shall go forth and grow up as calves of the stall" (Malachi 4:2).
In growth, we shall be strengthened and, as verse 3 declares, victorious over our enemies: "And ye shall tread down the wicked for they shall be ashes under the soles of your feet in the day that I shall do this, saith the LORD of hosts." The spiritual healing strengthens our physical bodies (as a well-fed calf), and gives us joy and liberty through the deliverance of the Sun of Righteousness. Matthew Henry's Commentary on this verse says it this way:
"You shall likewise grow up; being restored to health and liberty, you shall increase in knowledge, and grace, and spiritual strength…You shall grow up. You shall move yourselves, or leap for joy, shall be as frolicsome as calves of the stall, when they are let loose in the open field; it denotes the joy of the saints, who rejoice in Christ Jesus; they shall even leap for joy; they are always caused to triumph" (Matthew Henry Commentary, Volume IV, Page 1503).
When your deliverance draws near, you shall know it. "Enlarge the place of thy tent, and let them stretch forth the curtains of thine habitations; spare not, lengthen thy cords, and strengthen thy stakes; for thou shalt break forth on the right hand and on the left; and thy seed shall inherit the Gentiles, and make the desolate cities to be inhabited" (Isaiah 54:2-3).
As God binds up your wounds, you will gain more confidence to oppose Satanic oppression because:
You will begin to distinguish between your human (carnal) nature and demonic activity (in the spirit realm) as you become one with God. When your peace is broken, you will gain spiritual discernment and will know whether you should fight (demonic activity) or surrender (self with its carnal feelings).
You are being perfected by God's unconditional love, and you will begin to move out in God's confidence to conquer lost territory. When Jesus closes the wound, fear is defeated and no longer will hold you captive. You will become bold as a lion (Proverbs 28:1) because you trust in God, and God is not afraid of anything and can do everything. Like King David, you will say with confidence, "…my soul knoweth right well" (Psalm 139: 1 4).
You will exercise greater authority to withstand the opposition of the devil because you trust in the Lord's might. Though you recognize a spiritual battle when you are in it, you know who you are and that you will come out of it victoriously, for the battle has already been won.
Now, God is in a position to bless you and release your inheritance, but there is one other component vital to your healing, and it will be discussed in the next chapter.
Footnote:
Lexical Aids to the New Testament-Hebrew-Greek Key Study Bible (Strongs numerical codes 1939 and 3860), by Spiros Zodhiates
The above article, "Spiritual Healing & Deliverance" was written by Carole J. Keller. The article was excerpted from chapter five in Keller's book, There's Healing in His Wings.
The material is copyrighted and should not be reprinted under any other name or author. However, this material may be freely used for personal study or research purposes.