You can have all truth. You can have great organization. You can have outstanding music. You can have anointed preaching. But, without unity the blessing of God cannot flow, the anointing cannot bless and God is hindered from working in your behalf.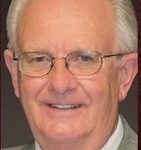 By Wendell Jellison
To View the Entire Article, Click Here
To Download the Entire Article, Outline, or PowerPoint, Click Here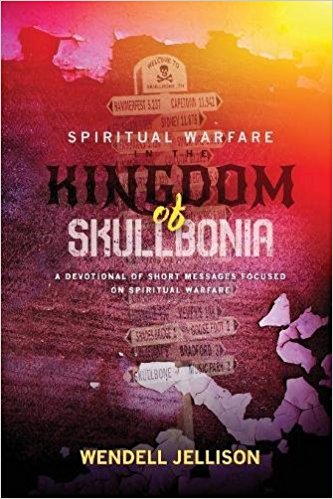 When God speaks to the church, we should always remember and appreciate what God has said or done through His Word or His Gifts. I want to share with you a couple of the messages that God has sent to our church.
One of the first things God made me to realize was that we were involved in serious spiritual warfare.
In Ephesians 6:12, "For we wrestle not against flesh and blood, but against principalities, against powers, against the rulers of the darkness of this world, against spiritual wickedness in high places."
This verse means that there are demons, evil spirits and Satan himself who is attacking the church.
When I came to pastor the First UPC of Greenfield, I made up my mind that I would find out why so many said that there couldn't be a Pentecostal revival in Greenfield.
Well, it didn't take long until I began to realize that Satan was on the attack with strong spiritual warfare. It was at this point that someone put me on to the fact that we live in a part of the country known, by a governor's decree in 1952, as the Kingdom of Skullbonia. From roughly the Tennessee River, west to the Mississippi River in Northwest Tennessee, it is officially known as the Kingdom of Skullbonia. Look it up on the Internet. You can Google Kingdom of Skullbonia and get a lot of information including a glimpse into the sins of the past: the sins of the land that has created a brass ceiling, as it were, keeping the gospel seed from flourishing in people's lives as it should, because the rain of the Holy Ghost has been hindered through the Prince of the Kingdom of Skullbonia.
It's not always that we are given the name of spirits to attack through prayer. But thank God, this prince is coming down, or more correctly, is being hindered; is being relocated; is being crippled by the prayers of praying people in Northwest Tennessee and the rain of the Holy Ghost is falling.
The spiritual brass ceiling is opening and we are witnessing break- throughs in the Kingdom of God with a greater spiritual hunger among God's people. More souls are being added to the Kingdom of God as He is building His church and the gates of hell are not going to prevail against it. Or, to put it another way, as the church moves forward toward hell's authority, hell will not be able to stop us!
To View the Entire Article, Click Here
To Download the Entire Article, Outline, or PowerPoint, Click Here