David was the hero of a nation. His incredible victory over Goliath, the champion of the Philistines, had caused all of Israel to take notice of this shepherd boy. After the triumph, people were dancing in the streets and singing, 'Saul hath slain his thousands, and David his ten thousands" (1 Samuel 18:7).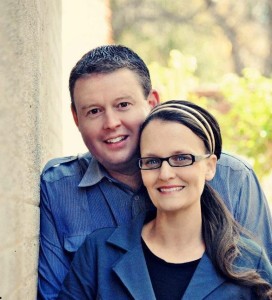 Steve Warman
To View the Entire Article, Click Here
To Download the Article Directly to Your Computer, Click Here
To View the Outline, Click Here
To View the PowerPoint, Click Here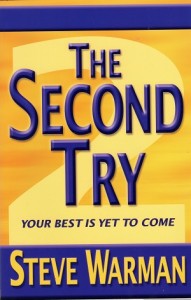 Every day we are bombarded with half-truths, deception and outright lies. How many of these statements have you heard recently?
"I'll be just a minute."
"The check is in the mail."
"There's absolutely no obligation on your part.
"The doctor will be with you shortly."
"If I'm elected, I promise to…"
If you think back to your childhood and teen years, you'll probably remember a few whoppers—some you may have heard, while others you may have told! And perhaps as you have grown older, you recall a relationship built on false promises.
As you turn the pages of history, you'll discover countless stories of fraud and scandal in politics, religion, business and practically every field of human activity. But as we will see, there is one deceit that ranks at the top of the list—what I consider to be the greatest lie ever told.
THE RESULT OF GREED AND DECEPTION
To narrow our search, let's regress hundreds, even thousands of years and review what took place in Bible times.
During the great season of revival at the start of the early church, people were so moved by the mission they actually pooled their money and gave it for the cause of Christ. As the Bible records, 'Neither was there any among them that lacked: for as many as were possessors of lands or houses sold them, and brought the prices of the things that were sold, and laid them down at the apostles' feet: and distribution was made unto every man according as he had need "(Acts 4:34-35).
A man by the name of Annanias, and his wife, Sapphira, wanted to be part of what was taking place, yet sadly, their personal greed caused them to make a fatal mistake.
They sold a piece of land, but secretly kept a portion of the money for themselves. The rest of the funds were brought to the apostles for an offering.
LYING TO GOD!
Peter, filled with divine discernment, confronted Annanias and questioned, "… why hath Satan filled thine heart to lie to the Holy Ghost, and to keep back part of the price of the land? Whiles it remained, was it not thine own? And after it was sold, was it not in thine own power? Why hast thou conceived this thing in thine heart? Thou hast not lied unto men, but unto God "Acts 5:3-4).
The instant Annanias heard those words he fell to the ground dead! He was carried out, buried, and as you can imagine, this put the fear of God into every person who heard the news.
DON'T TEMPT THE SPIRIT
About three hours later, not knowing what had already transpired, Sapphira came to see Peter. Holding the money in his hand, he asked, "Tell me, was this the full price you were given for the land?"
To View the Entire Article, Click Here
To Download the Article Directly to Your Computer, Click Here
To View the Outline, Click Here
To View the PowerPoint, Click Here