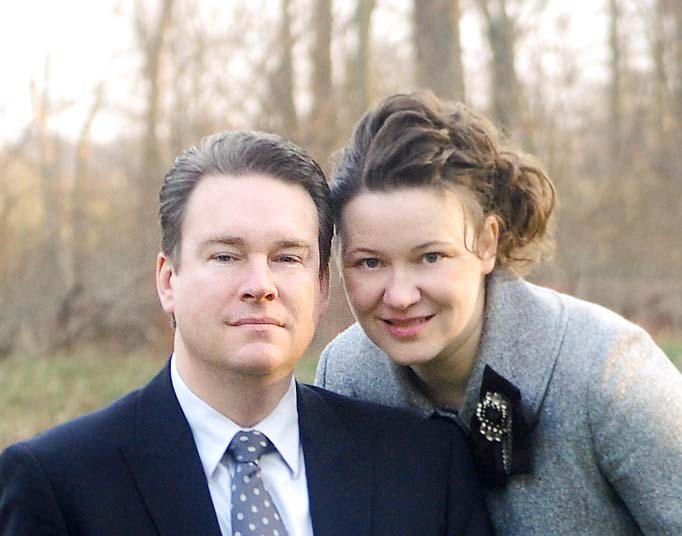 by Jaye M. Rodenbush
I love to give gifts. I love the search for the perfect gift for the people in my life and enjoy the element of surprise when they open a beautiful package. I love watching a smile spread wide across their face. It is exciting and truly a blessing to be able to give.
For a time, I was a personal shopper at Nordstrom and Neiman Marcus. Busy people would hand me a paper scrawled with names and ages. I would search the store and find things for each recipient, wrap them beautifully, and even sometimes hand-deliver them in time for their parties and celebrations. Depending on the customer's budget, I could spend a day or two on one list. Of course, it was great shopping on someone else's dime, but there was a certain emptiness to it. A personal shopper simply cannot find the "perfect" gift. The best gifts, the "perfect" ones, are those that express the relationship between giver and receiver. It creates a special moment; it forms a special memory.
I am horrible (on the inside) about receiving gifts. Analyze me if you will, but surely I'm not the only one who has trouble receiving gifts. Don't get me wrong, I will graciously accept small gifts like stationery products, books, or techy gadgets. But receiving really expensive gifts fills me with a sense of guilt. Knowing someone has made a sacrifice on my behalf makes me completely uncomfortable.
I can still point to certain memories that are tinged with a sense of guilt: a bottle of nice perfume from a friend when I turned sixteen, a collectible doll from a special friend, a pair of nice dress shoes that I had pointed out to my husband while window shopping, a figurine from my parents to commemorate my master's degree, and a piece of furniture from my in-laws. Each of these gifts had been lovingly given, picked out to make me feel special, but even after years have passed, I remember the reservation I felt.
Then there was what my husband and I affectionately call "the blessing gift" from someone we didn't know very well. They said they felt impressed by God to give this gift to us. It was the most humbling moment of my life. I felt undeserving and guilt-ridden. We tried desperately to tell them we couldn't accept. They felt they couldn't ignore God's prompting to give it. This gift met a need no one else knew we had. It was in that moment that I began a relationship with a verse of Scripture I had glossed over my entire life. But when we received the blessing gift, I finally understood.
I have shewed you all things, how that so labouring ye ought to support the weak, and to remember the words of the Lord Jesus, how he said, It is more blessed to give than to receive. (Acts 20:35)
There it was: our weakness and our need exposed. God had allowed someone to see into our vulnerability. The gift was indeed blessed, and I was forever changed. Now I know that in order for a gift to be truly meaningful, there has to be a weakness in the recipient. That's why receiving gifts makes some people extremely uncomfortable; the moment we receive something beyond our ability to attain for ourselves, our weakness is exposed. Perhaps this is why God sometimes holds back His provision and blessing from us. We are unwilling to express our weakness. We are too busy pretending we can do it on our own, through our self-reliance, our diligence, our talents, or our abilities. And somewhere along the way we just stop asking for what we need. As James wrote, "Ye have not, because ye ask not" (James 4:2).
I am certain God shakes His head watching as we attempt to hide our vulnerabilities, our insecurities, and our needs not only from the world, but often from Him as well. He knows how weak we are. He created us this way—flawed, imperfect, and in need of the gift of His Spirit. Yes, we were born into sin, but we were fearfully and wonderfully made in His image. He knew us completely; there was nothing hidden from Him, yet despite our imperfections He made a way for us to escape death through the experience of receiving the precious gift of the Holy Ghost.
I will praise thee; for I am fearfully and wonderfully made: marvellous are thy works; and that my soul knoweth right well. My substance was not hid from thee, when I was made in secret, and curiously wrought. . . . Thine eyes did see my substance, yet being unperfect; and in thy book all my members were written, which in continuance were fashioned, when as yet there was none of them. (Psalm 139:14-16)
It used to be common practice to knock on a neighbor's door to ask for sugar or eggs when supplies ran low. Today we mind our own business. We refuse to admit our needs. We keep up our picture-perfect image, our social-media-acceptable exterior, when often the truth is much darker and represents suffering, pain, failure.