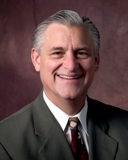 By David K. Bernard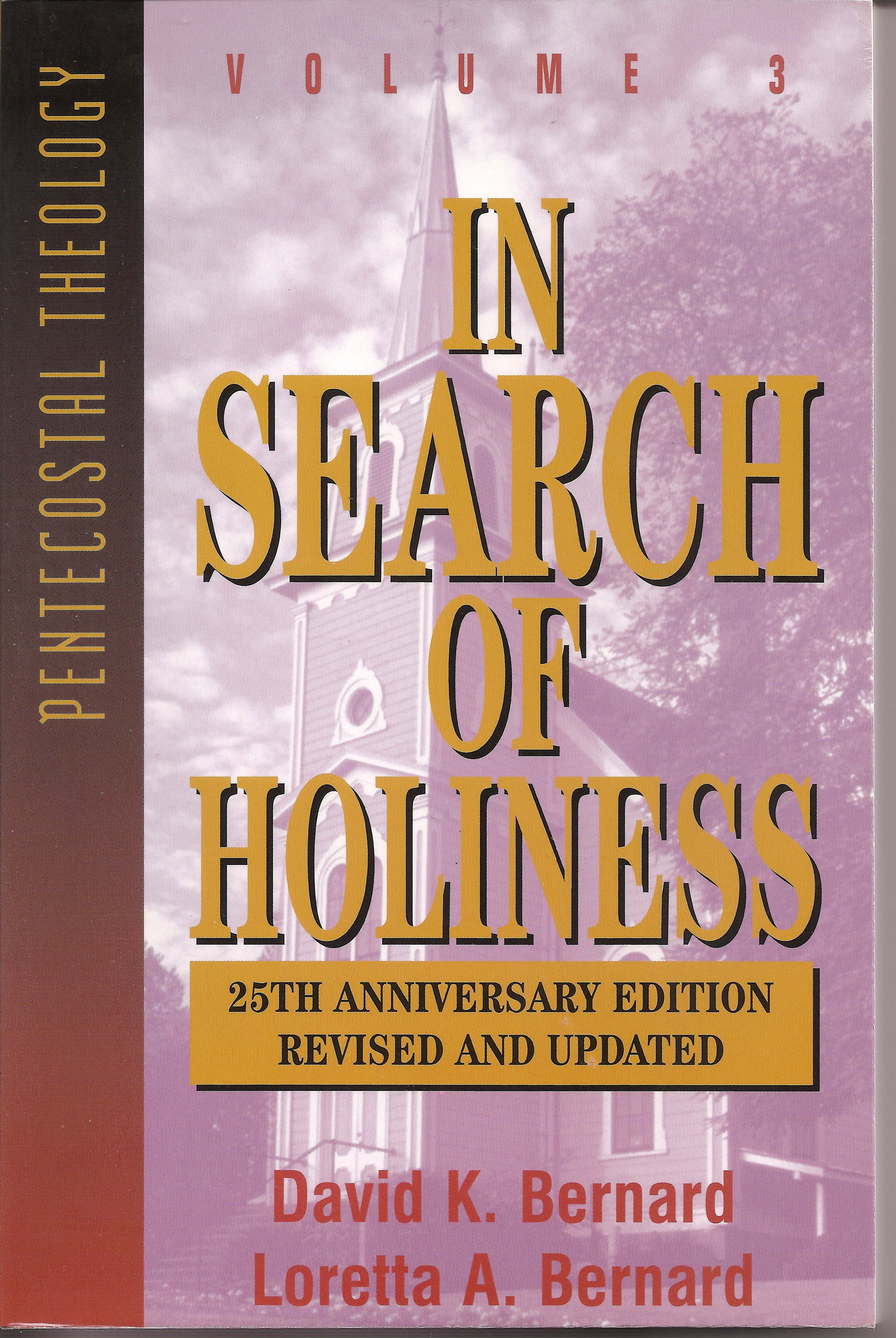 The just shall live by faith (Galatians 3:11).
But the fruit of the Spirit is love, joy, peace, longsuffering, gentleness, goodness, faith, meekness, temperance (Galatians 5:22-23).
Basic Concepts of Christian Living
When Christians talk about holiness, it is easy to emphasize rules, regulations, do's and don'ts. In a book of this kind it is difficult to be specific, plain, and honest without running the risk of seeming legalistic. This chapter attempts to put things in proper perspective by describing the basic nature of the Christian walk. The Christian life is a one of faith and liberty, not one of legalism or drudgery. Instead merely trying not to do wrong, we are trying to bear fruit pleasing to God. Simply put, we want to imitate Christ. This chapter will define the essence of the Christian experience. Subsequent chapters will analyze what we believe to be important problem areas in today's world, but we are predicating the whole book on the concepts presented here; namely, that we live by faith not works, that the Christian experience is one of personal freedom from sin and the law, that it is a life of personal consecration to God, and that we display holiness by imitating the life of Christ and by bearing the fruit of the Spirit.
The Purpose for Holiness in Our Lives
The first reason for holiness is to please God, for His sake. He purchased us with His own blood, and we belong not to ourselves but to Him (I Corinthians 6:19-20; I Peter 1:18-19). Therefore, we cannot live to ourselves, but we must live unto Christ (II Corinthians 5:15). The second reason for holiness is to communicate Christ to others. We attract and win others to Him by the example of our lives. The third reason for holiness is for our own benefit. The Christian life of holiness is the best plan for our lives. It will benefit us both now and in the life to come.
Faith and Works
We are saved by faith and not by works (Galatians 2:16; Ephesians 2:8-9). Faith leads us to repentance. True faith will cause us to obey the Word of God. It will lead us to water baptism and to the Holy Spirit baptism (Mark 16:16-17; John 7:38-39). The proper motivation for holiness is faith in God. We obey God because we trust Him. We obey His Word because we believe that it is true and that it is good for us. We do not follow holiness in order to earn salvation or favor with God, for we cannot make ourselves holy or save ourselves. Our salvation depends totally on our relationship with Jesus Christ.
Although we are not saved by our works, faith will lead us to obey what we believe. It will cause an outward manifestation, for "faith, if it hath not works, is dead, being alone" (James 2:17). We demonstrate faith in God and His Word by our actions and by our daily lives. "Shew me thy faith without thy works, and I will shew thee my faith by my works" (James 2:18). Paul wrote a letter to Titus in order "that they which have believed in God might be careful to maintain good works" (Titus 3:8). In sum, we cannot be holy by our own efforts, but we can be holy if we put our faith in Jesus and let His Spirit work in us.
Jesus came to deliver us from the law and its orientation toward works. He also delivered us from bondage to sin. We are no longer servants of sin or the law, but we are free to make godly choices. We are free to say no to sin and say yes to God's will.
We have liberty in Christ, but we must not use that liberty to indulge in fleshly activities or harm someone else. "For, brethren, ye have been called unto liberty; only use not liberty for an occasion to the flesh, but by love serve one another" (Galatians 5:13). We are no longer under the law, but if we walk after the Spirit we will fulfill the righteousness that the law taught but could not impart. Before Christ, people tried to fulfill the law by their own efforts, but they failed because they were weak in the flesh and subject to sin. After Christ, we are set free from the dominion of sin, and through the power of the Spirit we can overcome the weakness of the flesh. We are able to follow the Spirit, thereby fulfilling the righteousness of the law (Romans 8:1-4).
The Work of the Spirit
The Spirit baptizes us into the body of Christ (I Corinthians 12:13) and adopts us into the family of God (Romans 8:15-16). In other words, the Spirit gives us a new identity. We are transformed by the indwelling Spirit of Christ—Christ in us (Romans 8:9; Colossians 1:27). We put on the mind of Christ (I Corinthians 2:16; Philippians 2:5). Christ is formed in us (Galatians 4:19). The Spirit of God conforms us to the image of Christ (Romans 8:29). We are able to live holy lives by letting the mind, personality, and will of Jesus Christ supersede our own. Jesus lived on the earth for thirty-three years to give us an example to follow (I Peter 2:21-24). He died and rose again to defeat sin and death and to give us power to follow His example (Romans 8:3-4).
Holiness means letting the Spirit and personality of Christ shine through us. We want to display His Spirit. We want to please Him and be like Him. We want to live as He lived and do what He would do. We want to manifest the characteristics and traits of Jesus Christ. In this way we become living examples of Christianity. We become open letters from Christ to the world, written by the Spirit (II Corinthians 3:2-3). The good works that He produces in us will lead people to God, and they will glorify Him (Matthew 5:16).
Christian Characteristics
What are the characteristics that Christians (Christ-like people) display? Galatians 5:22-23 gives us an excellent list, called the fruit of the Spirit. If we have the Spirit in us, we will bear this fruit. While speaking in other tongues is the initial evidence of receiving the Holy Spirit, the abiding evidence that the Holy Spirit dwells in a life is the manifestation of the fruit of the Spirit. Paul listed nine aspects of spiritual fruit: love, joy, peace, longsuffering, gentleness, goodness, faith, meekness, and temperance. Peter listed eight qualities that will make us fruitful in Christ: faith, virtue, knowledge, temperance, patience, godliness, brotherly kindness, and charity (II Peter 1:5-10). Faith and temperance are repeated in both lists. Virtue and godliness are aspects of goodness, brotherly kindness and charity are aspects of love, and patience is similar to longsuffering. Peter also noted some characteristics of Christ for us to imitate (I Peter 2:21-24). The passage explains that Christ had no sin or guile (deceit) and describes His love, patience, temperance, and faith while suffering for our sins.
We will be dealing with all these attitudes and characteristics throughout the book. In order to lay a foundation we want to discuss briefly the nine-fold fruit of the Spirit as listed in Galatians. This is the fruit God wants us to bear, and this is the fruit that will attract sinners to the gospel message.
Love
Love is the most basic element of our Christian life. It is the only acceptable motivation for serving God. We are commanded to love our fellow Christians, to love our neighbors, and even to love our enemies. If we do not love our fellow humans, then we do not love God. If we love the world, then we do not love God. Love is the test of true Christianity.
If we understand what love really means, we can fulfill the Bible's teaching on holiness. For example, love one for another will eliminate jealousy, strife, talebearing, complaining, and bitterness. Love for God will eliminate worldliness and rebellion. On the other hand, if we do not love both God and people then nothing will make us right in the sight of God. Correct doctrines and good works cannot take the place of love. The closer to God we become, the more love we will have. "The love of God is shed abroad in our hearts by the Holy Ghost" (Romans 5:5).
Joy
As with the other aspects of spiritual fruit, we receive joy from the Holy Spirit (Romans 14:17). Our experience with God is "joy unspeakable and full of glory" (I Peter 1:8). We can have God's joy no matter what happens to us. This joy is different from what the world gives, for it is not dependent on circumstances. Regardless of external conditions, we can always rejoice in our salvation and in the God of our salvation (Luke 10:20; Habakkuk 3:17-18). Joy is a weapon and a source of strength. "The joy of the LORD is your strength" (Nehemiah 8:10). When discouragement comes, we can draw upon the joy of the Spirit. The way to overcome in time of trial is to "count it all joy when ye fall into divers temptations" (James 1:2). We can praise our way to victory.
How do we obtain joy in time of need? Our salvation itself is a source of joy. "Therefore with joy shall ye draw water out of the wells of salvation. And in that day shall ye say, Praise the LORD" (Isaiah 12:3-4). Psalms tells us about two other sources of joy. "They that sow in tears shall reap in joy" (Psalm 126:5). If we plant good seed with tears and prayers, we will reap good results with joy. "In thy presence is fulness of joy" (Psalm 16:11). When we draw close to God and enter into His presence, we have perfect joy. We can enter into His presence with singing, thanksgiving, and praise (Psalm 100).
Peace
We also have peace in the Holy Spirit—peace that passes all understanding and peace about which the world knows nothing (Romans 14:17; Philippians 4:7). No matter what happens, we can have inner peace. Jesus said, "Peace I leave with you, my peace I give unto you: not as the world giveth, give I unto you. Let not your heart be troubled, neither let it be afraid" (John 14:27).
Not only can we have peace of mind but also peace with others. In fact, God expects this of us. "Follow peace with all men" (Hebrews 12:14). (See also Romans 12:18.) Jesus said, "Blessed are the peacemakers"—those who make peace where there is no peace, those who bring peace to a troubled person or a troubled situation (Matthew 5:9).
How can we acquire and maintain peace in our lives? We will have perfect peace if we focus our minds on God and trust Him. "Thou wilt keep him in perfect peace, whose mind is stayed on thee: because he trusteth in thee" (Isaiah 26:3). We experience peace as we rejoice in the Lord, live in moderation (gentleness), lay aside anxiety, and make our requests known to God through prayer and supplication with thanksgiving (Philippians 4:4-7).
Longsuffering and Patience
Patience is important in our Christian experience. Jesus said, "In your patience possess ye your souls" (Luke 21:19). We bear fruit with patience (Luke 8:15), we run our race with patience (Hebrews 12:1), and we obtain promises by faith and patience (Hebrews 6:12). "For ye have need of patience, that, after ye have done the will of God, ye might receive the promise" (Hebrews 10:36).
Longsuffering connotes patience or forbearance in relationships with people. Paul implored us to walk worthy of our calling, "with all lowliness and meekness, with longsuffering, forbearing one another in love; endeavouring to keep the unity of the Spirit in the bond of peace" (Ephesians 4:2-3). Longsuffering comes with meekness, love, a desire for unity, and a desire for peace. Patience comes by the trying of faith and by tribulation (Romans 5:3; James 1:3). If we let patience have its perfect work, we will have experience, hope, and everything else that we need (Romans 5:4; James 1:4).
Gentleness
Gentleness is not the same as weakness. To be gentle is to be courteous, mannerly, kind, patient, serene, and not harsh, violent, or rough. Jesus was gentle in dealing with people, yet He was firm and decisive when necessary. The Lord wants us to be gentle toward everyone (II Timothy 2:24). His gentleness will make us great (Psalm 18:35).
Goodness
This word includes righteousness, morality, virtue, and excellence. We must remember that "there is none good but one, that is, God" (Mark 10:18). Any good thing we have comes from Him (James 1:17). All our righteousness is as filthy rags in His sight (Isaiah 64:6); only the righteousness of Christ saves us. When we have faith in Jesus, we receive His righteousness (Romans 4:5-6). We are saved as we continue in God's goodness (Romans 11:22).
Faith
Not only do we need faith to be saved, but we need faith to continue our Christian walk. Without faith it is impossible to please God (Hebrews 11:6). Faith causes us to realize that all things work together for good to those who love God (Romans 8:28). Faith assures us that God will never allow us to be tempted more than we can bear and that He will always provide a way of escape (I Corinthians 10:13). Faith results in answered prayer, supplied needs, and fulfilled promises. "And all things, whatsoever ye shall ask in prayer, believing, ye shall receive" (Matthew 21:22). (See also Mark 11:22-24.) This aspect of spiritual fruit involves faithfulness, which means being loyal, true, constant, and consistent.
How do we receive faith? God has given a measure of faith to everyone (Romans 12:3). Surely we have as much faith as a grain of mustard seed, and if we will exercise this much faith, nothing will be impossible (Matthew 17:20). "Faith cometh by hearing, and hearing by the word of God" (Romans 10:17). We build faith primarily by hearing the preaching and teaching of God's Word and by reading the promises of God's Word. We can also increase our faith by hearing the testimonies of others and by drawing upon our own past experiences with God. Faith can also come in a critical moment as a supernatural gift of the Spirit (I Corinthians 12:9).
Meekness
To be meek means to be patient, mild, and not inclined to anger or resentment. It does not mean weakness or spinelessness. Meekness includes humility—a realization that we are nothing without God and that we must have His help. Meekness is an important quality for leaders to have. Moses was the meekest man in his day (Numbers 12:3), and Jesus described Himself as meek and lowly (Matthew 11:29). Jesus said that the meek would inherit the earth (Matthew 5:5). The Lord wants us to show meekness to everyone (Titus 3:2).
Here are some things the Bible says should be done with meekness: preaching the Word (II Corinthians 10:1), receiving the Word (James 1:21), helping and restoring an erring brother (Galatians 6:1), displaying wisdom (James 3:13), and adorning our lives (I Peter 3:4). Meekness is an attitude that we must consciously develop in ourselves. It takes effort on our part. "Submit yourselves therefore to God. . . . Humble yourselves in the sight of the Lord" (James 4:7, 10).
Temperance
Temperance encompasses self-restraint, self-control, and moderation. Any pleasure can become painful if carried to excess, and any good thing can be ruined by taking it to extremes. In I Corinthians 9:24-27 Paul illustrated the concept of temperance by a runner in a race. To win, runners must be "temperate in all things." They must have discipline and self-control. They must have a well-balanced training program and must be moderate in their activities. Likewise, Paul had discipline and control. He knew what his goal was, and he kept his body under subjection. Temperance or self-control is an attribute that we need to display at all times.
Wisdom in Dealing with People
It is important to emphasize the principles of this chapter when teaching, preaching, and talking to people about matters of practical holiness. Pastors especially need wisdom in this area. We err if we equate Christianity with rules. As Christians we follow God's commands because we want to please Him and not because someone forces us to do them. Holiness is positive. It means having Christ-like qualities, bearing the fruit of the Spirit, exercising the power of the Spirit, and being free from the bondage of sin.
We personally have strong holiness convictions, as this book discusses, and we do not advocate compromise of them. Much harm has been done by those who do not teach on holiness and those who change their beliefs under pressure from the world. However, much harm has also been done under the guise of holiness teaching by those who emphasize negatives, prohibitions, and rules and by those who lack wisdom in dealing with visitors and new converts.
As a general rule, preachers should proclaim the basic themes of holiness in their messages and emphasize the positive nature of the gospel. They should not preach on matters of practical holiness with vehement condemnation but should teach on these subjects with love, patience, and understanding. We should follow the approach of the New Testament itself. For example, we can exhort people to follow modesty and temperance and to avoid sins such as lying and fornication. Specific problem areas can be handled by personal counseling and exhortation.
We need to welcome visitors and love them as they are. We are not to judge or condemn but allow God to bring conviction. It takes the Holy Spirit to draw people to repentance and to give them power to change their way of life.
Individual believers should avoid telling visitors and newcomers what to do. If they ask questions, believers can give them scriptural answers and refer them to the pastor in delicate situations. If they are in the process of repenting, the pastor may need to advise them about sin in their lives. However, they can immediately receive the Holy Spirit if we will stress repentance, faith, a willingness to change, and a desire to do God's will. If they manifest these attitudes they can be filled even though they do not yet have an understanding of certain issues and doctrines. After they receive the Holy Spirit, it will be much easier for them to sort out problems, learn about God, and clean up their lives.
In working with new converts, it is important to have patience and tolerance. They need much positive teaching, encouragement, and understanding. They need to learn how to be sensitive to the Spirit and how to rely upon the Spirit to overcome trials and temptations. Many people have received a genuine experience from God but were driven away from the church by harshness, intolerance, overzealous admonition, and lack of wisdom. They choked on meat that was forced on them when they needed milk and time to grow. (See I Corinthians 3:2; Hebrews 5:12.) We must give God time to work on them through His Spirit, the preaching of the Word, and the example of the congregation.
If it is necessary for a pastor to deal with a specific situation, it is wise to use suggestions instead of commands. It is better to explain why a course of action is beneficial instead of using threats or coercion. Let us never underestimate the power of God to change lives. A good way to teach converts is to enroll them in a discipleship class. The teacher explains the principles of Christian living, answers all questions courteously, and uses the Bible rather than tradition as the authority. When people are ready to become voting members, teachers, ushers, choir members, or worship leaders, the pastor can ask them to meet certain qualifications.
Pastors can usually deal with individual problems or concerns through private discussion. To establish clear guidelines, it is advisable to have a saints' meeting (a closed meeting for church members with an alternate class provided for visitors and newcomers). Meetings with the choir, Sunday school staff, and other ministry positions can also be good opportunities to provide specific instructions. If corrective action must be taken in a particular situation, it is usually best to do so quietly and individually. In this way, the pastor can maintain high standards for the church and at the same time avoid confusion for visitors and new converts.
Holiness as a Way of Life
In the final analysis, we can only give suggestions and advice based on prayer, biblical study, and experience. God gives each individual the privilege and responsibility to respond according to his or her own conscience. Of course, we are all responsible to obey the clear teachings of Scripture regardless of personal opinions and desires.
The Christian life is a personal relationship with God. It is a continual search for holiness as we draw close to God and become more like Him. If we will let His Spirit lead us and if we will cultivate the fruit of the Spirit, then the pursuit of holiness will not be difficult. It will be a joy and not a burden. It will be a normal way of life.
This article "The Christian Life" was excerpted from: In Search of Holiness by David K. Bernard. It may be used for study & research purposes only.