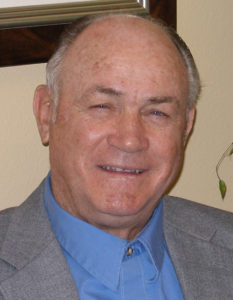 By Aubrey Gard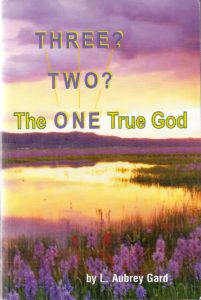 The Comforter is another title of the Holy Spirit. Because of some of the wording surrounding the ministry of the Comforter, He is times assumed to be another "person" of God, distinct from – Father and the Son. But by careful reading of the text, we will see that the "other Comforter" is still Jesus Himself.
Many believers say John 16:7 is proof that Jesus and the Holy are two different persons. It says, "Nevertheless I tell you the it is expedient for you that I go away: for if I go not away – Comforter will not come unto you; but if I depart, I will send him unto you." However, if the multi-person doctrine is true, then statement of Jesus is contradictory to the doctrine itself. The persons are said to be "inseparable," so how can the Comforter not come if Jesus is present? He would already be present with Jesus two persons are involved, and if they are inseparable.
Though John 14:16 says we are to receive "another Comforter,' are to understand how and why the comforting role is different First of all, Jesus reveals who the Comforter is in verses 17 and They read, "Even the Spirit of truth; whom the world cannot receive, because it seeth him not, neither knoweth him: but ye know him; for he dwelleth with you, and shall be in you. I will not leave you comfortless: I will come to you."
Here, Jesus has called the Comforter "the Spirit of truth." But John 14:6 Jesus had just told them this: "I am the truth." Jesus doesn't lie; He IS the truth. If the Comforter is the Spirit of truth and if Jesus is the truth, then the Spirit of truth is the Spirit of Jesus, for there is only ONE Spirit. He also says, "I will not leave you…I will come to you" (John 14:18).
Jesus tells them again in verses 28 and 29 that He will go away, but He will also come again to them. John 14:28-29 (TAB) states, "You heard me tell you, I am going away, and I am coming (back) to you…. And now I have told you (this) before it occurs, so that when it does take place you may believe and have faith in and rely on Me." If Jesus assigns another "person" as a Comforter to His believers, why does He need to come back Himself? The fact that Jesus returns to them is proof He IS the Comforter.
While the world could see and accept Jesus as a physical person, the world cannot receive the indwelling Comforter; He comes ONLY to believers. Not only that, but in verse 21 Jesus said, "He that hath my commandments, and keepeth them, he it is that loveth me: and he that loveth me shall be loved of my Father, and I will love him, and will manifest myself to him." Jesus will manifest Himself to those who keep His commandments after His death. How? As the Holy Spirit.
As long as Jesus was on earth bodily, and before He was sacrificed, He could NOT come as indwelling Spirit. As long as HE was in the world, He was the light of the world (John 9:5). Jesus demonstrated how God cares about His creation. He was kind, loving, compassionate, and forgiving. He healed the sick, raised the dead, cast out demons and caused justice to prevail. He was a light shining in a dark place. He comforted those whom He came in contact with, even in His human body, in every way His physical limitations would allow.
His only purpose as a human was to redeem us. Until the redemption of our spirits took place, we were still separated from God by sin. It was only after the sacrifice was done, after the price was paid for us, after He owned us (we were bought with price – I Cor. 6:20, 7:23; II Peter 2:1) – it was then, and only then, that the Spirit could dwell in us permanently. God cannot dwell in man. We were separated from the indwelling presence of God until the price of redemption was paid.
Our bodies are the temple, the tabernacle, the dwelling place of God (1 Cor. 3:16-17, 6:19). Our sins could not be washed away without the sacrifice of Jesus, for without the shedding of blood there is no remission of sins (Hebrews 9:22). It is only by Jesus' blood that remission of sin and redemption could take place (Hebrews 9:11-15).
Jesus was the ONLY unblemished, sinless man in existence, and sinlessness could pay our penalty for sin. The Spirit could not dwell in us as long as unpardoned sin was present and active spirits. The price had not been paid for our redemption. The new wine of the Spirit could not be poured into our old vessels or wine-skins. It would take new wineskins to be able to contain the wine – which is the presence of the Spirit of the Lord. Our spirits had to be redeemed so our worldly, sinful natures would be changed The Spirit cannot dwell where sin is master. He cannot dwell in unclean temples. The nature of man did not change until man was reborn by the Spirit.
Had Jesus stayed on earth bodily, He could not come as indwelling Comforter. He could not indwell us as the Spirit. for remission of sins would have taken place to wash us clean; the sacrifice would not have been paid. Jesus said, "…If I go not away the Comforter will not come…" (John 16:7). The Comforter could come into the old sin nature. The sinless, holy presence of God will not dwell with the unsacrificed will of man. The sin nature had to die so the new nature could live there. But Jesus told them it would be He Himself who would be coming. When the price for sin had been paid, then He could come to them as a different, indwelling Comforter.
The Spirit could not dwell in us until the Lamb died. (See John 7:37 39.) Jesus first tells them, "…You know him…" (John 14:17). This was not going to be a stranger that would be coming. He was one they already knew. He revealed the identity of the Comforter plainly by saying, "for he dwelleth with you." He is saying the Comforter is dwelling with you NOW; He is abiding with you NOW (John 14:17-18).
Jesus said, "…for he dwelleth with you, and shall be in you: When Jesus comes as another Comforter, He will be dwelling in us as the Spirit – no longer dwelling WITH us, or abiding WITH us bodily, but dwelling and abiding IN us as the Spirit.
Because of the wording, we can understand that if there is another Comforter – a different person who cannot come unless Jesus goes away – then Jesus was not telling His disciples the truth. When He told them the Spirit of truth (this supposed third person) was abiding with them and dwelling with them, even as He was speaking, it verified that the Comforter was with them right THEN, even while Jesus was present bodily. The wording also destroys the "inseparable" teaching. If one cannot come unless the other leaves, it would necessitate a definite separation of the persons.
If a different person is dwelling and abiding with us NOW, obviously He COULD have come even while Jesus was here, because Jesus is telling them He (the other Comforter) was dwelling and abiding with them at that moment. Then He goes further saying, "I will not leave you comfortless: I will come to you." The word rendered "comfortless" here is "orphanos" in Greek. Strong's definition is, "of uncertain affinity; bereaved (orphan), i.e., parentless: – comfortless, fatherless." Jesus is saying, "I will not leave you fatherless, I will come and father you."
If the departure of Jesus meant these men would be without a parent – fatherless, or orphans – while He was gone, then obviously Jesus in Deity is the Father; otherwise they would not be "orphaned" or "parentless" by His leaving. What could be more plainly spoken than that? He told them clearly they could count on Him to be present with them when needed. Jesus is telling them He was their Comforter and would soon be dwelling in them.
Instead of directing His church from without through bodily, visible form, as He had for the previous three and one half years, He was soon to be directing His church from within, as the Holy Spirit. It was to be another form of His ministry – an internal, spiritual min–2,-11-y instead of a bodily, external one.
We must remember that Christ is the HEAD of the Church Ephesians 5:23, Col. 1:18) and the HEAD of the Body (Ephesians 4:15-16). He says "Head" (singular), not "Heads" (plural). There is only ONE Head. The Head is the controlling, dominant force of the body. It makes the decisions and causes the body to respond to the desires of the head. Col. 2:19 shows it is Christ, as Head, who nourishes the body.
In John 15:4-5 Jesus says, "Abide in me, and I in you. As the branch cannot bear fruit of itself, except it abide in the vine; no more can except ye abide in me. I am the vine, ye are the branches: He abideth in me, and I in him, the same bringeth forth much fruit for without me ye can do nothing."
Jesus is the vine, and only by abiding in Him and He in us bear fruit, the fruit of the Spirit; and without Him we can do absolutely nothing. So many think of the "fruit of the an exclusive work of a Third Person of God. Yet here we clearly Jesus saying the ONLY way we can bear spiritual fruit is by dwelling in us, not some other person. In Phil. 1:11 Paul affirms by saying, "Being filled with the fruits of righteousness, which are by Jesus Christ, unto the glory and praise of God."
Ephesians 5:9 says, "(For the fruit of the Spirit is in all goodness righteousness and truth;)" But in Hebrews 13:20-21 it says Father dwells in us to perfect us, again showing that it is the one and same Deity without distinction.
If there is to be another person who indwells us and who bears fruit of the Spirit through us, then Jesus again has failed to tell us truth. He has stated we can do absolutely nothing unless it is He          who is dwelling in us. We are only able to bear fruit by abiding in Jesus and Jesus abiding in us as the Holy Spirit. In John Jesus says, "If a man abide not in me, he is cast forth as a branch and is withered; and men gather them, and cast them into the fire, and they are burned."
John, writing in his later years, reveals this truth even more clearly in I John 3:21-24. In verse 24 he says, "And he that keepeth his commandments dwelleth in him, and he in him. And hereby we know that he abideth in us, by the Spirit which he hath given us..' We are to know that Jesus is dwelling in us by knowing it is Jesus Spirit in us. He said He would manifest Himself to us (John 14:21
II John 2 states, "For the truth's sake, which dwelleth in us, and shall be with us for ever." We must remember Jesus said, "…I am…the truth…" (John 14:6). John now says the truth is dwelling in us and will be with us forever.
In Ephesians 3:14-17 Paul tells us he wants God to strengthen us by His Spirit (God the Father's Spirit) in our inner man, that Christ would dwell in our hearts by faith. Paul prays that God (the Father Himself will strengthen us by His own Spirit in our inner man, then Paul identifies the Spirit to be Christ dwelling in us: "That he would grant you…to be strengthened with might by his Spirit in the inner man; that Christ may dwell in your hearts by faith…" (verses 16-17).
Some say it isn't the Father, but the Holy Spirit, who strengthens us. Either way, Paul still shows the indwelling Spirit to be Christ Himself living in us. He is the single Deity who is called by different titles. When these scriptures are read in the NAS and NIV, they plainly reveal that this is speaking of the Father's Spirit and is equated with Christ being in our hearts.
In John 14:16 Jesus says the Father would send the Holy Spirit to the disciples; but in John 16:7 Jesus says He would be the one sending the Holy Spirit. If they are all equal, why doesn't the Holy Spirit come on his own? Yet in John 14:18 Jesus reveals it is He, NOT the Holy Spirit, who would not leave us comfortless (or as orphans). It is He who will come to parent us, to be Father to us. It is Jesus who came as Comforter.
Either Jesus kept His Word, and came as the Comforter, or He did not tell the truth. He told His disciples several times He would be the one they could depend on.
In Matthew 18:20 Jesus said, "For where two or three are gathered together in my name, there am I in the midst of them."
In Matthew 28:20: "Teaching them to observe all things whatsoever I have commanded you: and, lo, I am with you alway, even unto the end of the world. Amen."
Did Jesus keep His word? Did He come to His disciples to stay with them always? In II Corinthians 13:5 Paul tells us to "Examine yourselves, whether ye be in the faith; prove your own selves,…how that Jesus Christ is in you, except ye be reprobates?"
Gal. 4:6: "And because ye are sons, God hath sent forth the Spirit of his Son into your hearts, crying, Abba, Father."
Gal. 4:19: "My little children, of whom I travail in birth again until Christ be formed in you."
Mark 16:20: "And they went forth, and preached everywhere, the Lord working with them, and confirming the word with signs following. Amen.
This last scripture provides vital information as to WHO the Deity is that works with us! It is the Lord Jesus! Many scriptures attest to this fact. They show the Holy Spirit is the Lord Jesus simply building His Church. Points from several verses are summarized: below as examples:
Acts 2:17-18: God said He would pour out of His Spirit upon all flesh. But in Acts 2:32-33 it says Jesus has shed forth the Holy Ghost.
Acts 3:16: Faith in the name of Jesus healed the man near the Beautiful gate.
Acts 4:10 says by Him (Jesus) was this man made whole.
Acts 3:19-20: Repentance of sins causes Jesus to come to us, NOT the Holy Spirit. (See also Acts 3:26, 5:31, 10:43.)
Acts 7:55-59: Stephen saw Jesus and prayed to Him (NOT them).
Acts 9:5-6, 11-12, 15-17, 27: It was Jesus who appeared to Paul and to Ananias, giving them instructions and direction. (See also Acts 22:7-10, 18-21, 26:14-18.)
Acts 9:33-34: It was Jesus who healed Aeneas. Acts 11:21: The hand of the Lord was with them.
Acts 13:10-12: The hand of the Lord blinded Elymas the sorcerer.
Acts 16:9-10: The Lord had called them to Macedonia. (In verse 7 we see it was the Spirit of Jesus who called them.)
Acts 17:27-28: The Lord is never far from us, for we live and move within Him.
Acts 18:9-10: The Lord is with Paul (not the Holy Spirit).
Acts 23:11: The Lord told Paul he was to be a witness for Him at Rome.
Galatians 2:20: Christ is living in Paul.
Ephesians 4:8-12: Jesus gave the ministerial gifts to the Church for the perfecting of the saints (not the Holy Spirit).
Philippians 4:13: Paul could do all things through Christ strengthening him – Not the Holy Spirit.
Colossians 1:27-29: It was Christ Jesus (not the Holy Spirit) who was working mightily in Paul.
If the Holy Spirit and Jesus are different and distinct persons from each other, then the scriptures have proven it is Jesus and not the Holy Spirit who is our helper in this life. But we can see it really IS Jesus who works within us in the identity of the Holy Spirit.
The Lord Jesus Himself worked with them and confirmed the word with signs. He was personally present with them! From these and other scriptures, we can see that Jesus kept His promise. It is He who dwells in us as the Holy Spirit. It is He who is the Comforter and who comforts us. It is He who abides in us and brings forth fruits of righteousness.
The "two" Comforters are these:
Jesus, in His bodily ministry on earth comforted all of those who came to Him with their needs.
Jesus, after He paid our penalty, came as Spirit and comforts all those who will come to Him and acknowledge Him as Comforter and Lord. In this position as the Spirit, He can dwell with all of us at all times. It is Christ IN us, the hope of glory! (Col. 1:27)
In Phil. 1:6 Paul says, "Being confident of this very thing, that he which hath begun a good work in you will perform it until the day of Jesus Christ." He who began the work in us will perform it (keep on working in us) until the very day Jesus returns to us bodily (the day of His coming).
In John 6:44 Jesus tells us who begins the good work in us. He says, "No man can come to me, except the Father which hath sent me draw him: and I will raise him up at the last day."
According to this, it is the Father who begins the good work in us by drawing us to a state of conviction of sin, and then to repent of that sin. So it is the Father who will continue the good work in us until the bodily return of the Lord Jesus, and NOT a separate person of the Holy Spirit. We also find it is Jesus who, as Deity, will draw us to Him by being lifted up. In John 12:32 Jesus says, "And L lifted up from the earth, will draw all men unto me."
Is it the Father or is it Jesus who is to draw all men? If they are different persons, this is a problem. If it is the same person of Deity, it isn't.
In John 14:6 Jesus says, "…I am the WAY, the TRUTH and the LIFE no man cometh unto the Father, but by me." In John 6:44 said no one could come to Him unless the Father drew him. The Father, the Spirit of Deity (according to this), has to act first. Then Jesus says no man can come to the Father unless he comes through Jesus first. This shows very clearly that Jesus, in Deity, is Father. Jesus is the WAY to eternal life – the ONLY way. He is "the" LIFE.
If there are two "distinct persons" here, we can proceed no further on this point, for it is impossible for a man to go through both persons first to be able to reach the other. By recognizing there is only One Person of Deity who fulfills both roles, the problem is gone. It is the same person in Deity.
Jesus also said in John 14:6 that He is the LIFE. It is Christ who is the author of life. There is no life outside of the person of Christ_ Colossians 3:4 says, "When Christ, who is our life, shall appear. then shall ye also appear with him in glory."
I John 5:12 states, "He that hath the Son hath life: and he that hath not the Son of God hath not life."
In Rev. 3:20 Jesus says it is He who will stand outside the door (our heart's door) and knock. If we will open the door to Him, He will come in to us. It is He who is knocking; it is He who is starting the process to salvation; it is He who stands there to give us eternal life if we will but open to Him. It is NOT another person.
These scriptures equate Jesus in His Deity as the Father – the ONE BEING, the ONE SPIRIT of Deity.
Hebrews 13:20-21 states, "The God of Peace, that brought again from the dead our Lord Jesus…make you perfect in every good work to do his will, working in you that which is well pleasing in his sight, through Jesus Christ; to whom be glory forever and ever. Amen."
Notice, it is not the person of the Holy Ghost working in us, but the Father through Christ (if there is a distinction of persons).
We see this role of the Father as the indwelling Spirit of Deity, the Deity whom Jesus claims to be. As cited earlier, Matthew 18:20 tells us that where two or three are gathered in His name, He personally will be in the midst of them. In Matthew 28:20 He said He would be with them always, even to the end of the age. Does Jesus lie? Is He with us always? Will He be in the midst of us until the end of the age?
In Matthew 16:18 Jesus told Peter: "…upon this Rock, I will build my church…". How will Jesus build His church? By being the Head of the Church, the Head of the Body – not another person, but He Himself. Not another Comforter – He Himself will comfort and parent us. His Spirit leads us and guides us into all truth. He builds up the believer and brings forth fruit. It is Jesus who is building the Church of Jesus Christ, NOT another.
In Romans 1:6 it says we are called by Jesus Christ. In Eph. 4:2021 it says the Ephesians have heard Christ. Not only that, they have been taught by Him. How? As the Holy Spirit, for Jesus had ascended many years before the Ephesian Church was even founded.
Jesus is our indwelling Comforter who comforts us in all our trials, temptations, tribulations and tests. We are complete in Him (Col. 2:10). He is our consolation (Luke 2:25; Romans 15:5; II Cor. 1:3-7; Phil. 2:1; II Thess. 2:16).
Who is the Comforter? II Cor. 1:3-5 clearly reveals the person of the Comforter. It says, "Blessed be God, even the Father of our Lord Jesus Christ, the Father of mercies, and the God of all comfort. Who comforteth us in all our tribulation, that we may be able to comfort them which are in any trouble, by the comfort wherewith re ourselves are comforted of God. For as the sufferings of Christ abound in us, so our consolation also aboundeth by Christ."
It is clear that the Father IS the Comforter. He is the God of ALL comfort. He comforts us in ALL our tribulation. Paul makes it clear that we are comforted by the Father, the single person of Deity: he says our consolation (the same basic word here as the word fort) abounds by Christ, the single person of Deity filling both the position of the Father and also filling the position of Christ.
If He is the God of ALL comfort, then ALL comforting comes from the Comforter – the Father. He is the ONE who gives us the consolation (comfort) in ALL our tribulation; and He does it through His role or manifestation as the Christ, the ONE person of Deity using be titles.
One final point on the Comforter must be mentioned. In Greek, the word "Comforter" which John used in John 14:16 is "parakletos: John clearly revealed this coming parakletos to be none other than Jesus, as we have shown by the scriptures. John also unmistakably defines Jesus as the Comforter in the epistles he later wrote. In I John 2:1 he says, "….And if any man sin, we have an advocate (parakletos) with the Father, Jesus Christ the righteous."
Parakletos – advocate or comforter – is the same identical word John used when he wrote about "another Comforter" in John 14:16. As he describes the parakletos, he tells us who the parakletos is by name this time: Jesus Christ.
I John 2:1, as we can see, could easily be interpreted, "….And if any man sin, we have a Comforter with the Father, Jesus Christ the righteous." "Comforter" and "advocate" both come from the word "parakletos."
This is positive proof showing who the Comforter is, and that John knew precisely who He was. It was none other than the Comforter he knew, his Lord Jesus Christ. It was not a third person of Deity, but the Deity John knew so well, both bodily and spiritually: Jesus the Christ, now functioning in a different form of comforting – the indwelling Spirit of Christ.
THE INTERCEDING SPIRIT
One of the attributes applied to the person of the Holy Spirit (said to be distinct to His person or to His ministry) is that of intercession. A familiar portion of scripture used to substantiate this belief is found in Romans 8. The most popular verses, and usually the most quoted, are verses 26-27.
These verses state, "Likewise the Spirit also helpeth our infirmities: for we know not what we should pray for as we ought: but the Spirit itself maketh intercession for us with groanings which cannot be uttered. And he that searcheth the hearts knoweth what is the mind of the Spirit, because he maketh intercession for the saints according to the will of God."
First, we should consider what intercession means. It obviously comes from the verb "to intercede," which means to entreat for or in behalf of; to plead for or against something; to mediate between two or more parties. It is to see that a person's case is tried fairly and that all aspects of the situation are brought out in the most favorable light possible. This is the position and role of the High Priest.
God set up a High Priest in the Old Testament to intercede in behalf of Israel. Only one person held the position of High Priest at any one time. Right now, Jesus is the High Priest (Hebrews 4:14, 5:10).
What are the requirements to be the High Priest? There are many, of course, but only a few need to be mentioned for this particular example. The writer of Hebrews gives an excellent illustration of what is needed for this extremely important position.
Hebrews 4:14-16: "Seeing then that we have a great high priest, that is passed into the heavens, Jesus the Son of God, let us hold fast our profession. For we have not an high priest which cannot be touched with the feeling of our infirmities; but was in all points tempted like as we are, yet without sin. Let us therefore come boldly unto the throne of grace, that we may obtain mercy, and find grace to help in time of need."
Hebrews 5:1-6 continues the topic and states, "For every high priest taken from among men is ordained for men in things pertaining to God, that he may offer both gifts and sacrifices for sins: Who can have compassion on the ignorant, and on them that are out of the way; for that he himself also is compassed with infirmity. And by reason hereof he ought, as for the people, so also for himself, to offer for sins. And no man taketh this honour unto himself, but he that is called of God, as was Aaron. So also Christ glorified not himself to be made an high priest; but he that said unto him, Thou art my Son, today have I begotten thee. As he saith also in another place, Thou art a priest forever after the order of Melchisedec."
As these scriptures reveal, the office of High Priest required someone who has been tempted by the same sins we are all tempted with. Because of this, he can have compassion for those who have weaknesses and help them overcome and conquer those weaknesses.
Not just anyone could hold this office; it required someone w earned the right by overcoming the tests and trials of their own in order to be able to help others overcome. The High Priest also had to be someone whom God Himself called to hold that office. No could take it upon himself to claim the position; God alone places him in that office.
Let us apply these particular requirements to the Holy Spirit. If Holy Spirit is a separate person, He would not qualify for the position of High Priest. He could not qualify even as a compassionate intercessor, simply because He has never gone through the sufferings required to hold that office.
However, Jesus DID go through many trials, tests, sufferings and temptations. He conquered them all, and He IS qualified because it. He proved over and over He had mercy, love, compassion and forgiveness. He proved He was willing to listen to our troubles and give spiritual guidance through them all. He cared so much, He even sacrificed Himself so that we could have eternal life. Because of this. He is now our High Priest forever.
Isaiah 53:12 says of Christ, "…and he bare the sin of many, and made intercession for the transgressors."
Hebrews 7:24-25: "But this man, because he continueth ever, hath an unchangeable priesthood. Wherefore he is able also to save them to the uttermost that come unto God by him, seeing he ever liveth to make intercession for them."
Romans 8:34: "Who is he that condemneth? It is Christ that died, yea rather, that is risen again, who is even at the right hand of God, who also maketh intercession for us."
We understand, then, it is Jesus who makes intercession for us, and He will continue to do so for as long as men need a mediator. Jesus alone holds the office of High Priest. He alone holds the right to intercede on our behalf. He earned the right to the office by going through the sufferings required for it.
I Tim. 2:5-6 gives more insight on the subject: "For there is one God, and one mediator between God and men, the man Christ Jesus; who gave himself a ransom for all, to be testified in due time."
Again, take note: one mediator is accepted by all. There are not two or three, and no one suggests there are. The concept of one God presented here, however, seems to be ignored; instead He is made into three persons which is an obvious contradiction.
This scripture reveals conclusively that there is only ONE mediator for men, and it certainly is NOT a third person of Deity. It is the one who earned it by sacrificing Himself for us: the MAN Christ Jesus. Notice, it is not God who mediates between God and man; it is a MAN who mediates between God and man. Not only does He present the needs of men to God, but He also presents God's requirements to men. It is the MAN Christ Jesus who is our mediator.
Jesus is still operating in the role of mediator-intercessor:
Hebrews 8:6: Christ is mediating a better covenant for us. Hebrews 9:14-15: Christ is mediating the new testament for us.
Hebrews 9:24: Christ is now entered into heaven to appear in the presence of God for us.
Hebrews 12:22-24: We come to Jesus the mediator of the new covenant.
All of these scriptures reveal it is Jesus who is the go-between, the mediator, the intercessor for us in all of the promises, the blessings, and the gifts of the new covenant.
While we are aware that Jesus is the mediator between Deity and humanity, we need to ask, what exactly is the mediation process, and how does it work? Is the Father a vengeful, hateful, angry, unmerciful God and the Son a loving, gentle, merciful pacifist? Does God argue with God? Does one "person" want to destroy, while another person" begs for mercy? Of course not – though many believers have that distinct impression.
We must first be willing to recognize that Christ IS angry and will destroy (Matthew 7:23, 25:41; Luke 13:27). This comes as a surprise to some believers. So what actually happens? What takes place in intercession? Christ is supposed to be our advocate, our Comforter Intercessor, not our prosecutor.
The believer needs to rest assured that the mediation            process was finished on the cross!! Jesus Himself said "…it is finished (John 19:30). Everything needed for our total redemption – every price, penalty, and sacrifice -was negotiated at the cross! There is nothing more to DO for sin; it has been DONE.
Jesus prayed for Peter so that his faith wouldn't fail (Luke 32). He prayed for all of those given to Him in His earthly tic, (John 17:9). He prayed for ALL who would believe on Him their word (John 17:20). This prayer was for all of us, even to the end of time. There is no sin that wasn't covered in His prayers. Those prayers of intercession are still in operation today. That intercession is still in effect. They do not have to be resubmitted or renegotiated.
What, then, is the intercession of Jesus? What is His advocacy. His comforting of us? When we sin, the accuser of the brethren (the devil – Rev. 12:10) accuses us and attacks us, but where does this take place? In our minds (Romans 7:23; II Cot 4:4). The battlefield is in the minds of men. When we do not sin, the devil cannot accuse us. But when we do sin, the devil immediately brings accusation and condemnation.
This is where intercession, mediation, advocacy and comforting begin. Intercession means "entreaty, confer with, deal with." Since Jesus is our intercessor, mediator, comforter, and advocate, let us examine the definition of "parakletos" more closely.
AMG Publishers, Chattanooga, TN, in their Lexical Aids to the New Testament says this in #3875 of parakletos: "from parakaleo (3870 – to call hither, toward, or to speak to, to speak cheerfully to, to encourage…as He who pleads God's cause with us…".
#3870 Parakaleo – "to call to one's side, hence aid. Used for every kind of calling to a person which is intended to produce a particular effect; comfort, exhort, desire, call for, beseech…an appeal, an encouragement, exhortation…one called to one's side and aid, counsel for the defense, an advocate, comforter, to comfort together."
As soon as we sin and the devil accuses us, Jesus begins to intercede with US. He begins to plead for US to repent, to change, to renew the righteousness of God in US. As long as men sin and need help or direction, Jesus is in our minds whispering to us, "You can make it, you can overcome, you can conquer this sin."
He reminds us of the spiritual requirements needed in our lives, while at the same time as we pray, He is giving us the strength, faith, determination, love or whatever is needed to obtain the goal. He has walked in our shoes; He has lived as we have to live; He knows what it takes for us to live and walk the Christian life.
Intercession, mediation or advocacy is not a struggle between two "persons" of Deity – one trying to destroy us and the other trying to save us. In the first place, that certainly would not be "perfect harmony or perfect unity" with each other. It would also violate God's love for us, as in John 3:16; Romans 5:8; and I John 4:9-10.
We are told that our bodies are the temple of God; He lives there (I Cor. 3:16, 6:19; Galatians 4:6). It belongs to His Kingdom at this point in time, for Jesus said, "…the kingdom of God is within you…" (Luke 17:21). It is within this temple that He continually intercedes with us to make right choices, to direct our comings and goings, to help us choose right conversations, and to choose good over evil. He is in the process of building His Kingdom.
Because of this constant mediation, we are told: "For sin shall not have dominion over you: for ye are not under the law, but under grace" (Romans 6:14). Christ is always mediating a higher plane, a better achievement, a better place in Him, a deeper walk, a more perfect way; He is always encouraging us to overcome our old, sinful desires, for He LOVES US!!
Jesus is the negotiator, the intercessor, who mediates with us. When we sin, Jesus intercedes. When we fail, He negotiates with us. Why? Because He has lived in our shoes; he has suffered the tribulations of humanity as we have.
I John 2:1 says, "My little children, these things write I unto you, that ye sin not. And if any man sin, we have an advocate (parakletos – comforter) with the Father, Jesus Christ the righteous."
We do not have a third person interceding on our behalf. There is only ONE advocate. There is only ONE to whom we can turn to for Jesus Christ the righteous.
These scriptures have proven beyond a reasonable doubt that it is Jesus, and not a different person of the Holy Spirit, who is our advocate, our mediator, our intercessor, and our comforter.
In each of these categories, the scriptures have specifically NAME Jesus as the ONE who acts in these capacities for us. In contrast the Holy Spirit really is a person different or distinct from Jesus. He is specifically NOT named for these capacities. The Holy Spirit is specifically not named as our intercessor, but Jesus is. He is not named as our mediator, but Jesus is. He is not named as our advocate, but Jesus is. He is not named as our comforter, but Jesus He is not named as our High Priest, but Jesus is.
Was Christ our intercessor? Yes. In addition to all of the above-mentioned scriptures, please read Luke 22:31-32; John 14:16-18; John 17:9,15,20, and 24, as proof that Christ interceded for us, even while on earth bodily.
There is a final point concerning the Spirit which should be brought out. In Luke 12:10 the scripture says blasphemy against the Son is forgivable, while blasphemy against the Holy Spirit is NOT forgivable. Since both are supposedly co-equal in all things (power, majesty, dominion, etc,), why is one person of God allowed to be blasphemed and another is not?
Both are identical persons in every respect according to multiple person theology, yet we can show disrespect to the second person of God, but not to the third person of God. This only shows one more flaw in the multiple person doctrine.
Blasphemy against fleshly humanity is forgivable; blasphemy against Deity is not. If there was a "God the Son," blasphemy against Him would be as unforgivable as against the Holy Spirit. It is one more proof that the human Jesus was not Deity.
In conclusion, the scriptures show that there is only one Deity who fulfills all these capacities: Intercessor, Mediator, Advocate, Comforter, High Priest, Indwelling Spirit, the Vine, the Head, the Way, the Truth, the Life, the Door, etc. All are capacities of Jesus and not of some other third person.
Our God is an awesome, magnificent, majestic, unlimited Being who encompasses everything. He is so much more than the tiny area to which the multi-person concept limits Him. He is the everpresent, indwelling Spirit we can turn to in time of need.
The above article, "The Comforter," is written by L. Aubrey Gard. The article was excerpted from the seventh chapter of her book, Three? Two? The One True God.
The material is most likely copyrighted and should not be reprinted under any other name or author. However, this material may be freely used for personal study or research purposes.