Our bodies are the temple, the tabernacle, the dwelling place of God (1 Cor. 3:16-17, 6:19). Our sins could not be washed away without the sacrifice of Jesus, for without the shedding of blood there is no remission of sins (Hebrews 9:22). It is only by Jesus' blood that remission of sin and redemption could take place (Hebrews 9:11-15).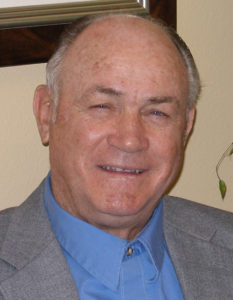 By L Aubrey Gard
To View the Entire Article, Click Here
To Download the Entire Article Directly to Your Computer, Click Here
To View the Outline, Click Here
To View the PowerPoint, Click Here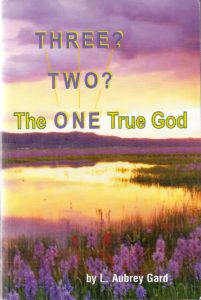 The Comforter is another title of the Holy Spirit. Because of some of the wording surrounding the ministry of the Comforter, He is times assumed to be another "person" of God, distinct from – Father and the Son. But by careful reading of the text, we will see that the "other Comforter" is still Jesus Himself.
Many believers say John 16:7 is proof that Jesus and the Holy are two different persons. It says, "Nevertheless I tell you the it is expedient for you that I go away: for if I go not away – Comforter will not come unto you; but if I depart, I will send him unto you." However, if the multi-person doctrine is true, then statement of Jesus is contradictory to the doctrine itself. The persons are said to be "inseparable," so how can the Comforter not come if Jesus is present? He would already be present with Jesus two persons are involved, and if they are inseparable.
Though John 14:16 says we are to receive "another Comforter,' are to understand how and why the comforting role is different First of all, Jesus reveals who the Comforter is in verses 17 and They read, "Even the Spirit of truth; whom the world cannot receive, because it seeth him not, neither knoweth him: but ye know him; for he dwelleth with you, and shall be in you. I will not leave you comfortless: I will come to you."
Here, Jesus has called the Comforter "the Spirit of truth." But John 14:6 Jesus had just told them this: "I am the truth." Jesus doesn't lie; He IS the truth. If the Comforter is the Spirit of truth and if Jesus is the truth, then the Spirit of truth is the Spirit of Jesus, for there is only ONE Spirit. He also says, "I will not leave you…I will come to you" (John 14:18).
Jesus tells them again in verses 28 and 29 that He will go away, but He will also come again to them. John 14:28-29 (TAB) states, "You heard me tell you, I am going away, and I am coming (back) to you…. And now I have told you (this) before it occurs, so that when it does take place you may believe and have faith in and rely on Me." If Jesus assigns another "person" as a Comforter to His believers, why does He need to come back Himself? The fact that Jesus returns to them is proof He IS the Comforter.
While the world could see and accept Jesus as a physical person, the world cannot receive the indwelling Comforter; He comes ONLY to believers. Not only that, but in verse 21 Jesus said, "He that hath my commandments, and keepeth them, he it is that loveth me: and he that loveth me shall be loved of my Father, and I will love him, and will manifest myself to him." Jesus will manifest Himself to those who keep His commandments after His death. How? As the Holy Spirit.
As long as Jesus was on earth bodily, and before He was sacrificed, He could NOT come as indwelling Spirit. As long as HE was in the world, He was the light of the world (John 9:5). Jesus demonstrated how God cares about His creation. He was kind, loving, compassionate, and forgiving. He healed the sick, raised the dead, cast out demons and caused justice to prevail. He was a light shining in a dark place. He comforted those whom He came in contact with, even in His human body, in every way His physical limitations would allow.
To View the Entire Article, Click Here
To Download the Entire Article Directly to Your Computer, Click Here
To View the Outline, Click Here
To View the PowerPoint, Click Here