He wants our love, dreams, will, ambitions, and motives to be nailed to the cross. We do not have to die physically on a cross—He did that for us—but we do have to pay the cost of discipleship. To be a disciple means that our allegiance is to the Master. We operate under His orders and His requirements.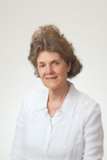 By Joy Haney 
To View the Entire Article, Click Here
To Download the Entire Article Directly to Your Computer, Click Here
To View the Outline, Click Here
To View the PowerPoint, Click Here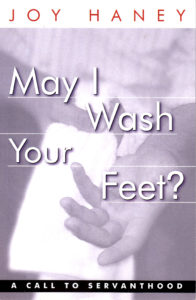 Nicodemus had prestige, Paul had power, Zacchaeus had social status, Lydia had hospitality, but what did Mary have? She did not have much to offer, but she did have some costly ointment. Everyone gave of his substance in his own way, but they did not think of anointing Jesus—except for Mary.
She loved Him so much that she gave her most precious possession. She did not give in a cold, haughty manner but took on the form of a servant—washing His feet with costly ointment and then drying them with her hair. (See John 12.)
The greatest servant gives his best to the one he serves. He holds nothing back but works tirelessly to please. And the one who loves most, serves most.
The relationship between God and His people is a loving one. When a scribe asked Jesus what the greatest commandment was, Jesus simply answered that the first commandment was to love God with all the heart, soul, mind, and strength (Mark 12:28-30). He who loved so much that He gave expects us to love with the same feel­ing. He does not ask of us any more than He asked of Himself.
Love costs something. God does not want merely part of us. He does not want our leftovers, but He wants all of us.
When people were depositing money into the Tem­ple treasury, Jesus told his disciples to notice a truth: "Many that were rich cast in much," but when the little widow put her two mites in, Jesus said, "This poor widow hath cast more in, than all . . . for all they did cast in of their abundance; but she of her want did cast in all that she had, even all her living" (Mark 12:41-44).
Her giving cost her something. Love cannot always be measured in the abundance of a gift, but in what it costs the giver. Mary gave her alabaster. Jesus gave His life. The widow gave all she had. Often the value of a gift is determined by the degree of sacrifice.
When David bought a threshing floor from Araunah to use as a place of worship, Araunah first offered to give it to him, but he refused it. "And the king said unto Araunah, Nay; but I will surely buy it of thee at a price: neither will I offer burnt offerings unto the LORD my God of that which doth cost me nothing" (II Samuel 24:24). David did not want to use something that did not cost him anything, for he knew God wanted a sacrifice.
We "are bought with a price" (I Corinthians 7:23). A cost was involved to redeem us, just as there is cost involved in our service. "The Son of man came not to be ministered unto, but to minister, and to give his life a ran­som for many" (Mark 10:45).
Everyone has some ointment. Let us not hoard it, but pour it on the Lord's feet as Mary did. We can serve the Lord today by serving His body, the church.
To View the Entire Article, Click Here
To Download the Entire Article Directly to Your Computer, Click Here
To View the Outline, Click Here
To View the PowerPoint, Click Here