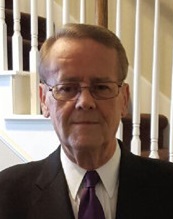 by Simeon Young Sr.
Our survival as an apostolic movement depends on each new crop of apostolics understanding and assimilating our commitment to the apostles' doctrine.
Author and syndicated columnist Colleen Carroll Campbell wrote, "American ideals can be lost if they're not taught… 'America is facing an identity crisis' in which younger Americans know too little about our history and founding ideals… Belief in American identity is particularly weak among young Americans …. Our democracy's survival depends on each new crop of citizens understanding and assimilating our commitment to freedom, equality and the rule of law… After more than two centuries of success, it's easy to think that our American experiment runs on autopilot" (St. Louis Post Dispatch, June 19, 2008).
As important as it is to heed Campbell's warning and advice, it pales in comparison to the tragedy of even one generation failing to teach apostolic truth to the next generation. Someone wisely said, "Freedom is never more than one generation away from extinction."
While we know that the church Jesus built will never become extinct, we must not make the mistake of thinking that the body of apostolic truth found in the New Testament "runs on autopilot." Jesus built His church but He placed the responsibility of perpetuating apostolic truth firmly in the hands of His apostles and by extension to all His followers.
The theme of this issue of the Pentecostal Herald is "Education." The articles in this issue demonstrate the importance of Christian schools run by churches, the value of home schooling by dedicated parents, the strengths and weaknesses of online distance learning, the advantages and pitfalls of secular college, and the reasons for getting an education at a UPC Bible college. The value of education, from the earliest levels of grade school to the highest levels of academia, is articulated with clarity in these timely articles.
James Littles, in his article titled "Preserving Our Faith Through Education," says, "Transformative education is vital for preserving the apostolic faith today."
David Norris writes, "Let me offer three simple suggestions to high schoolers who are getting ready to go to secular college: first, know who you are in God… Second, remember that the purpose of going on a college campus is not to change the teachers; it is to get your education… Third, it is easier to live victoriously for God in a community with godly support. If you have a strong and spiritual support system at your local church, do not be quick to leave it."
Anthony Braswell says, "A true 'Christ in education' experience places the emphasis on our Creator and His creation in the educational process and combines that with a distinct Christian environment, modeling what is taught. This edu­cation can take place in the local church, a Christian school, a homeschool, or a godly home."
Steve Ryerson, in his article "Homeschool Discipleship," says, "Home educators are showing that the home can be a great place to use the God-given potential of the family to train young people to follow the leading of the Spirit in bringing the gospel to this world."
Ron Wofford says, "The Bible college experience is all about atmosphere. It is the creation of a place where understanding of God, self, fellowman, and worldview can all be accomplished. Bible college creates an environment that allows one to dig deep into the rich resources of the Word of God and to experience spiritual happenings in an atmosphere that is conducive to growth in those areas. This type of education accomplishes so much more than just a classroom experience that imparts head knowledge only. It challenges the student to get beyond the mere facts of who God is and to explore the whys; the ways, and the wonders of God."
The youth of the apostolic movement must not lose their apostolic identity because we failed to teach them the truths that have defined God's people since the Day of Pentecost.
To paraphrase Campbell: Our survival as an apostolic movement depends on each new crop of apostolics understanding and assimilating our commitment to the apostles' doctrine.
Simeon Young Sr. is the editor of the Pentecostal Herald. He served as pastor at Kingshighway Family Worship Center in Terre Haute. Indiana for thirty-five years.
JANUARY 2009 3