As far as living for God, everyone has to accept the responsibility of their own soul. However, there are contributors to a person backsliding that may have pushed them in that direction. We have the ability to influence someone to do certain things – good or bad. If we use that influence to do something that's a stumbling block to someone and that causes them to backslide, Paul says we have sinned against Christ.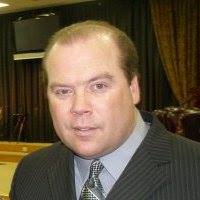 David S. McKemy
To View the Entire Article, Click Here
To Download the Article Directly to Your Computer, Click Here
To View the Outline, Click Here
To View the PowerPoint, Click Here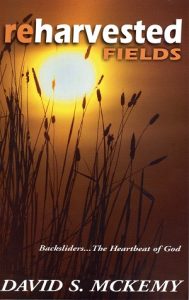 Luke 15:8-9
"Either what woman having ten pieces of silver, if she lose one piece, doth not light a candle, and sweep the house, and seek diligently till she find it?
And when she hath found it, she calleth her friends and her neighbors together, saying, Rejoice with me; for I have found the piece which I had lost."
Of the three parables in the fifteenth chapter of Luke, this story is the shortest. Yet the message Jesus gives us in these two passages is powerful beyond measure. A couple of things can be said about this parable. First, it identifies two different kinds of backsliders.
The One That Never Left
There is an ability to backslide and be lost and never leave the church. This is the person that died a slow spiritual death but never showed the outward signs of their departure. They sat in the same pew, looked the same way, and came to church with everyone else. But something inside of them had died.
In the parable, the coin was very much lost even though i I never left the house. This shows us there's definitely a possibility of backsliding in the pew. Anytime there's a death, the body begins to decay and stink. The decay becomes much worse over time, and it is obvious to everyone a death has occurred.
The spirit of a backslidden person that never leaves the church is usually a very rotten one. They will become bitter and indifferent. They will begin to show a rebellious nature and deliberately defy authority. They have a cause they try and crusade many times. They eventually become a thorn in the side of the leadership.
I was in Mississippi preaching one time in a very small community. When I arrived on Sunday morning, I was greeted by what I thought was an usher. However, I soon found out that he had a stack of petitions and a letter trying to persuade the people to run the pastor off.
I shook hands with the man not realizing what he was doing, and we greeted one another. I stood there and small talked with him for a few minutes and then glanced down at what he had just handed me. I assumed was a bulletin. Once I saw what it was this man was passing out, I looked up at him and asked him if he had anymore of these I could have. He eagerly handed me a large stack of them and said he appreciated any help I could give him. I kindly told him I would give him more help than he thought he would get out of me.
I sat my Bible down and carefully began to rip the petitions in half. He got very upset and asked what I thought I was doing. I explained that I was doing him the best favor he would get all day. I told him he was out of line and would pay a high price for rising up against the ministry. This man was a lost coin in the house of God. He got mad and stomped off leaving his entire stack of petitions lying on a table. I picked them up and took them to the pastor.
That morning the man sat in the service with a tape recorder held up letting me know he was taping the service. I later found out he tried to file charges against me with the District Superintendent of Mississippi who supported me one hundred percent. Not only did he support me, he proceeded to rebuke the man for what he was trying to do.
To View the Entire Article, Click Here
To Download the Article Directly to Your Computer, Click Here
To View the Outline, Click Here
To View the PowerPoint, Click Here