We are the people of God – 1 Peter 2:9-10 "But ye are a chosen generation, a royal priesthood, an holy nation, a peculiar people; that ye should show forth the praises of him who hath called you out of darkness into his marvellous light: 10 Which in time past were not a people, but are now the people of God: which had not obtained mercy, but now have obtained mercy."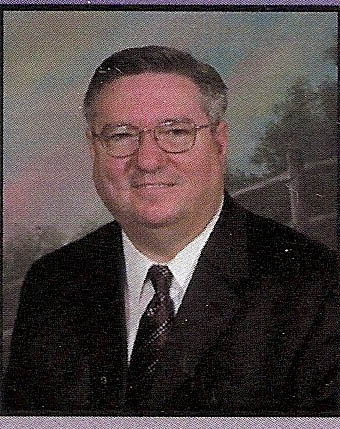 By Mark Fogerty
The Necessity of a Separated Life.rtf
The Necessity of a Separated Life outline
The Necessity of a Separated Life.ppt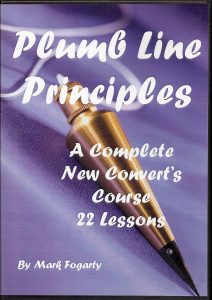 Introduction:
Many people today have the wrong concept of church.
Some think all the church wants is your money – which is not true.
Others think that the church has no right to require anything of its members – what about Hebrews 12:14? "Follow peace with all men, and holiness, without which no man shall see the Lord:"
Others think that the church cannot have rules or regulation because this causes guilt – but what about 2 Timothy 2:5? "And if a man also strive for masteries, yet is he not crowned, except he strive lawfully."
What about Matthew 28:20? "Teaching them to observe all things whatsoever I have commanded you: and, lo, I am with you alway, even unto the end of the world. Amen."
What about Acts 2:37-38? "Now when they heard this, they were pricked in their heart, and said unto Peter and to the rest of the apostles, Men and brethren, what shall we do? 38 Then Peter said unto them, Repent, and be baptized every one of you in the name of Jesus Christ for the remission of sins, and ye shall receive the gift of the Holy Ghost."
While the church is not only about rules and regulations; they are necessary components of the church.
Separation is what the makes the church so unique.
Separation is not to make us different, hermits or isolationists or this alone would make us the church.
Separation is a command and not optional –
2 Corinthians 6:14-7:1 "Be ye not unequally yoked together with unbelievers: for what fellowship hath righteousness with unrighteousness? and what communion hath light with darkness? 15 And what concord hath Christ with Belial? or what part hath he that believeth with an infidel? 16 And what agreement hath the temple of God with idols? for ye are the temple of the living God; as God hath said, I will dwell in them, and walk in them; and I will be their God, and they shall be my people. 17 Wherefore come out from among them, and be ye separate, saith the Lord, and touch not the unclean thing; and I will receive you, 18 And will be a Father unto you, and ye shall be my sons and daughters, saith the Lord Almighty. 7:1 Having therefore these promises, dearly beloved, let us cleanse ourselves from all filthiness of the flesh and spirit, perfecting holiness in the fear of God."
The Necessity of a Separated Life.rtf
The Necessity of a Separated Life outline
The Necessity of a Separated Life.ppt