Elder Baker nodded. "Exactly. We also have good success in printing out lists grouped by the contact name. You see, every person in our database also has the name of the individual who gave us that name. So we will print a list of all names provided by John Smith. Before a revival we will give this list to John and ask him to call those on his list and invite them to the meetings. Using this method we see lots of guests come to our revivals. This list also makes a great prayer list." "I love it!" Mark exclaimed. "This is so cool! I'm going…"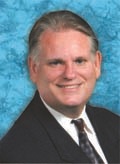 By Tim Massengale
To View the Entire Article, Click Here
To Download the Entire Article Directly to Your Computer, Click Here
To View the Outline, Click Here
To View the PowerPoint, Click Here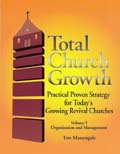 Mark North carefully leaned backwards with his fishing pole – double checking to make sure his hook and sinker were clear – and cast the line just short of the cattails growing beside the bank. The small red bobber danced gently on the surface. He settled back with a satisfied smile and glanced at the elderly gentleman sitting across the boat from him. Brother Vernon Baker wore a battered straw hat decorated with half a dozen hooks and lures.
"So, Elder, how was that for a cast?"
Brother Baker glanced up from baiting his hook. "Not bad. But there is a nasty tangle of branches just below the surface in that spot. Good place to lose a line."
"What? Why didn't you tell me?
Brother Baker flashed a wide grin. "You didn't ask."
Mark slowly shook his head and then smiled back. "Oh well. Perhaps it won't get tangled. I'll catch that big one yet – you'll see."
"What I'll see is you losing your bait," Elder Baker replied. "If you do hook one, he'll dive straight into those branches and that'll be the end of it. If you're smart you'll reel that line in and recast."
Mark pondered this, then sighed. He knew the aged pastor was right. Carefully he began to reel his line in.
Prospect Evangelism
After casting a second time, Mark slowly clicked in the slack. "Thanks again, Elder, for inviting me to go fishing today. I needed to get away."
"Glad you could come. I hate fishing alone. I also enjoy our talks. Is everything still going well with your growth plan?"
"Couldn't be better," Mark exclaimed. It's been a little over a year since we started and we had 112 in Sunday school last Sunday. You remember we started with seventy-seven. We are also doing well with our evangelism goals – exceeded all of them except one."
"Great! What area did you fall short in?"
"Visitors. Our goal was to have nine first-time visitor addresses last quarter. We had eight."
Elder Baker nodded. "How's your prospect file looking? How many addresses do you have in your database?"
"Database? What database?"
"Hmm…I take it I haven't yet talked to you about setting up a prospect file on your church computer?"
"No – not that I remember," Mark said. "We've talked about so many things. Forgive me if I forgot."
"No, I most likely neglected to mention it. You have accomplished so much this past year. Starting your computerized prospect file is just one more step in the growth process. But it will help you increase your visitors. It will also get you more home Bible studies."
Mark grinned. "I like it already. So where do these prospects come from?"
"We gather names and addresses from dozens of places. As a result we are constantly adding to our prospect file. Got your notebook?"
Mark laughed. "Elder, I always come prepared!" He set his pole down carefully and reached in his daypack for a notepad and pen. "I'm ready!"
To View the Entire Article, Click Here
To Download the Entire Article Directly to Your Computer, Click Here
To View the Outline, Click Here
To View the PowerPoint, Click Here