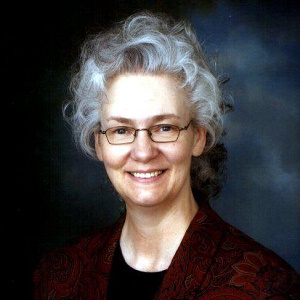 The Power of Leadership by Elizabeth Motes
"Behold, I have given him for a witness to the people, a leader and commander to the people." Isaiah 55:4
A leader is someone we respect, someone who has authority and knowledge enough to convince us that we should follow his or her leadership. We can recall many leaders in the Bible that we still admire and seek their wisdom. Each of us has a favorite Bible character that we hold in high esteem-perhaps someone we would be comfortable following. Moses always gets our attention. A man who had low self-esteem, yet God chose him to lead his people out of Egyptian bondage. Moses chose to join his people rather than stay in the palace of Pharaoh. No doubt this gained him wide respect among the people of Israel. In II Chronicles 20 is the account of King [ehosaphat leading the people of Judah. When a great army formed against them he chose singers to praise the beauty of holiness as they went before the enemy. He instructed them to say, "Praise the LORD; for his mercy endureth forever" (II Chronicles 20:21). In the next verse, they began to sing as their leader instructed. The Lord set ambushments against the children of Ammon, Moab, and mount Seir, The Bible says, "they were smitten" (verse 22).
In Matthew 16:17–19, Jesus chose Peter who became a great leader. "Jesus answered and said unto him, Blessed art thou, Simon Barjona: for flesh and blood hath not revealed it unto thee, but my Father which is in heaven. And I say also unto thee, That thou art Peter, and upon this rock I will build my church; and the gates of hell shall not prevail against it. And I will give unto thee the keys of the kingdom of heaven: and whatsoever thou shalt bind on earth shall be bound in heaven: and whatsoever thou shalt loose on earth shall be loosed in heaven." Peter was mightily used of God in leadership on the day of Pentecost. He gave spiritual insight and direction throughout the Book of Acts as the first church was established. Paul, who wrote several books of our New Testament, was a great leader among the people of that day. His godly instructions live on today through the Word of God as an example for us to follow.
We can never underestimate the value of true leadership. God has called many people to be leaders for His kingdom. Great leaders are called in many different fields. Paul said, "He gave some, apostles; and some, prophets; and some, evangelists; and some, pastors and teachers" (Ephesians 4:11). Five great talents of leadership are mentioned in that verse. Most ministers have all those gifts, but specialize in one in particular. For instance, a pastor usually teaches during mid-week service; however, on Sunday night he is usually focused on reaching the lost as he does the work of an evangelist.
Verse twelve of the same chapter tells us why God chose these talents "for the perfecting of the saints, for the work of the ministry, for the edifying of the body of Christ." Leaders come in many different forms. I have mentioned some of the great leaders of the Bible, but there are also leaders who are not so great. Jesus said, "If the blind lead the blind, both shall fall into the ditch" (Matthew 15:14). We must be cautious of whom we allow to lead us. Many people have been led astray by following false prophets. Even though Aaron was chosen of God to assist his brother Moses, he allowed the wrong spirit to over take him. While Moses was on the mountain communicating with God, the people became frustrated. They felt he was taking too long and turned to Aaron for leadership. Taking matters into his own hands, Aaron collected all their jewelry and made a molten calf. "When Aaron saw it, he built an altar before it; and Aaron made proclamation, and said, To morrow is a feast to the LORD. And they rose up early on the morrow, and offered burnt offerings, and brought peace offerings; and the people sat down to eat and to drink, and rose up to play" (Exodus 32:5-6).
Aaron was leading the people, but he was leading them in the wrong direction. He was promoting worship of idol gods. It is important to keep our eyes on the spiritual leader that God has placed over us. We must not be distracted by the attitude or conduct of others. The psalmist warned of the danger of an ungodly influence: "Blessed is the man that walketh not in the counsel of the ungodly, nor standeth in the way of sinners, nor sitteth in the seat of the scornful" (Psalm 1: 1) .
We read about Saul of Tarsus in the Book of Acts before his conversion. The man's name alone caused fear among Christians. a doubt he had many followers as evil men do. The Lord, however, got Saul's attention, causing him to turn from his evil ways. He became a great leader of the Christians. I remember at age fifteen when my father was administering discipline to me. I do not recall the offense I had commented; nevertheless, I was in trouble with my father who was also my pastor. This particular time he chose to use my misdeed as a lesson. After reminding me of my bad example, he admonished me by saying something I have never forgotten. "Do you know you are a leader?" I wondered as I watched his face how I could be leading anyone at age fifteen. "You are leading others by your influence. Your leadership will either have a good influence or a bad one on others who may be watching your life."
I continued to listen intently to my dad, but wondered about the validity of his statement. Then like a light had been turned on, I remembered girls at my high school who often drew me aside to ask my opinion about something. I also was reminded of the girl at church who desired to be like me. She tried to dress like me and fix her hair in similar fashion as mine. I got the picture! I could either influence these friends of mine to make good choices or bad ones.
Our attitude will determine the effectiveness of our leadership. When there is disunity in a church, there is always a leader. Somewhere along the way an individual becomes selfcentered and develops a bad attitude. Others follow their lead, many times causing great harm and damage in the body of Christ. To be a real leader for God we must be willing to take some risks. Many times we must come out of our comfort zone. Often, we will be scorned and laughed at for our actions. We might be accused of being a coward. Our reputation must be above reproach as well as our behavior. It is important that we ask for wisdom. Without wisdom we cannot fulfill the obligations of a godly leader. Wisdom will enable us to have power to judge wisely and determine what direction we will lead.
To be a leader is to accept a challenge. Are we willing to risk everything to step into that role? To be a spiritual leader we must have the anointing of God. Let each of us be willing to be a leader for God. He alone can direct our path to influence others to follow .
www.pentecostalherald.com AUGUST 2009
Elizabeth Motes is the author of eight books and the coordinator of Mississippi Christian Writers Association. Elizabeth and her husband, Richard Sr., who is an evangelist, reside in Robinsonville, Mississippi, Along with her role as an evangelist's wife, Elizabeth is a soloist and a speaker. She is a mother of two, Rev. Richard Motes, Jr., and Sherri D. Motes. She is a grandmother to four grandsons, Trey, Joel, and Andrew Motes, and Preston Dyson. She has one granddaughter, Paris Dyson, and one great-grandson, Lincoln Motes.