The church has seen too much of this in all areas of leadership. God is calling the church to a higher level of commitment. We don't have a choice anymore, if we're going to affect our world, if we're going to take our cities, if we're going to grow and do what God wants us to do; we're going to have to do it God's way.

By James Holland
To View the Entire Article, Click Here
To Download the Entire Article Directly to Your Computer, Click Here
To View the Outline, Click Here
To View the PowerPoint, Click Here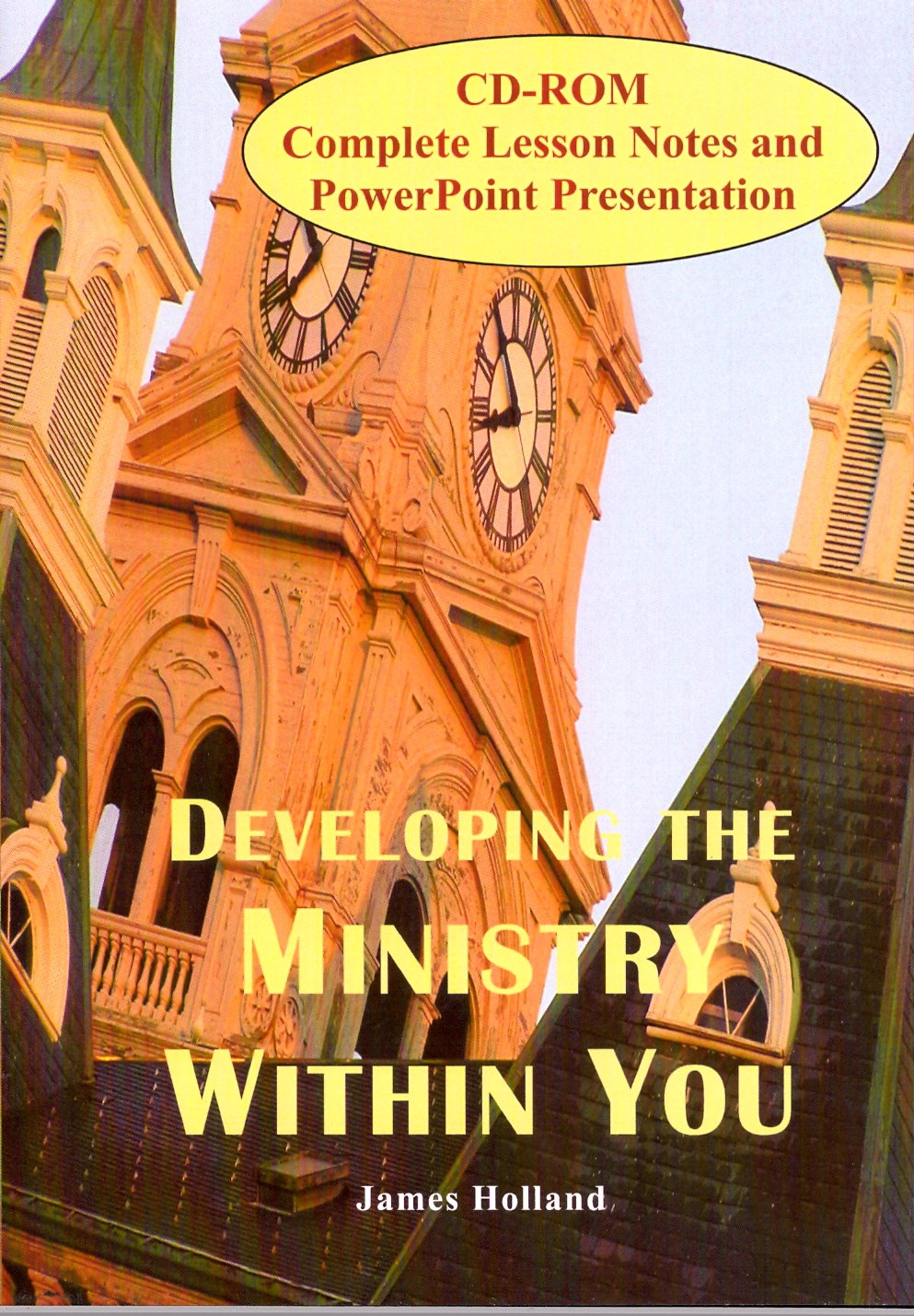 When I say leadership and ministry I am talking about both. Whatever level of ministry you are involved in or may be feeling a calling into, it is vital to know:
Individual must recognize there is a calling there.
You will grow through teaching, prayer, direction, mentoring, and those God will put into your life to help you. You have to develop that ministry or leadership quality within you.
It won't happen automatically, it has to be developed. It's like a seed that has been planted. For that seed to germinate and to grow, it has to be watered, cared for, and then the end result happens.
Mark 10:45 – "For even the Son of Man did not come to be served, but to serve and to give His life a ransom for many."
If you want to develop the ministry within you, you have to understand that if leadership and ministry could be summed up in one word; it would be "service."
If you always have to have recognition, if you always have to be encouraged constantly to keep going and do a good job, you probably are not going to do well in ministry and leadership. Always have to have the center stage, the limelight, and all these things; you probably won't do well in real ministry and leadership, because ministry and leadership is service.
One man has said, "You know you have a servant's heart by how you respond when somebody treats you like a servant."
We have far too many within our ranks in this hour that want titles and positions, but won't commit themselves to what's involved in real ministry or being a real leader.   Leaders do not just react when something happens, that's not leadership that's reaction. Real leaders have a vision; they are planning ahead of those of whom they are leading and they cause things to happen and sometimes prevent things from happening before they happen.
As a leader and a minister we know that we are the servants of those who we're trying to lead and minister to. This idea is not promoted much in Christianity anymore, but that's what the Bible teaches.
Jesus didn't self-serve Himself. He came to serve others. His life, His ministry, everything He did was as a servant and a servitude to others. For those of us who want to become preachers and leaders, we must become servants. Because of this, we must be sensitive to the needs of others. If you're self-centered, always trying to figure out how it's going to benefit you, you won't make a good minister or leader.
To View the Entire Article, Click Here
To Download the Entire Article Directly to Your Computer, Click Here
To View the Outline, Click Here
To View the PowerPoint, Click Here