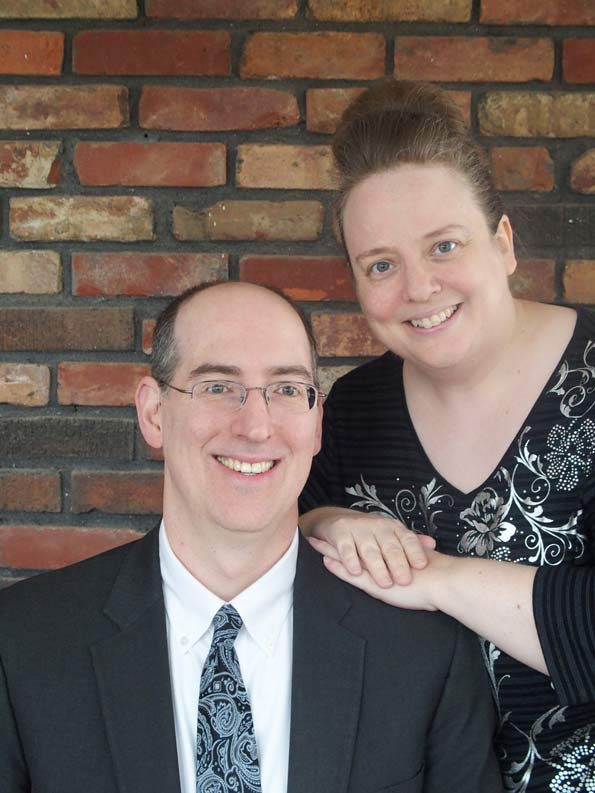 By Jonathan Copeland
Conflicting accounts abound concerning the original source of what is commonly known as the "Five Ws." Often attributed to the famous orator Cicero and popularized in prose by Rudyard Kipling, this series of questions (Who? What? When? Where? and Why?) can be used to systematically isolate the most basic facts of any topic. While commonly associated with journalism, these questions have been employed in various forms to investigate crime, or to perform exegesis on a text. Clarity often surfaces when a complex subject is analyzed on the of prayer can be more thoroughly understood by this process.
Who?
Any attempt to discover the secret behind the ability of Martin Luther King Jr. to stand firm in the face of opposition should begin in his prayer closet. He once asserted, "To be a Christian without prayer is no more possible than to be alive without breathing." The simple truth that lies behind this profound statement is that there is no person who would claim to be a follower of Jesus Christ who can adequately fit that description without a significant investment of time in the discipline of prayer. No matter the level of education, regardless of the choice of vocation, and without any concern for geographic location, the Lord calls us all to a life of prayer.
Prayer was a hallmark of the life of Jesus. Even though He was responsible for completing a task more overwhelming than any of us can even imagine, He was never too busy to pray. More appropriately, He was too busy not to pray. Before we attempt to excuse ourselves from this calling by claiming that only God manifest in the flesh could be capable of the dedicated prayer life Jesus exhibited, we must remember that the first-century church "continued stedfastly in the apostles' doctrine and fellowship, and in breaking of bread, and in prayers" (Acts 2:42). We must be careful to never become so convinced of the truthfulness of our doctrine and so comfortable in the security of our fellowship with other like minded believers that we forsake the calling of all Christians to pray.
What?
By simple definition, prayer is communication with God. It is not a filibuster in the US Senate. It is not the sound of one handclap. Prayer is the means by which we offer praise to our Maker and make our requests known to Heaven. However, we must also understand that prayer is often a means by which the Lord desires to provide us with specific instruction and life-affirming direction. Our heavenly Father certainly speaks to us through anointed preaching and as we study His Word, but often in the quiet moments of prayer when we decide to actively listen, He will speak to us in that still small voice.
Prayer is not a series of "vain repetitions" that Jesus identified with heathens who believed they would "be heard for their much speaking," but rather it should be the unrehearsed, honest outpouring of our heart (Matthew 6:7). We are instructed in the Book of Hebrews to "come boldly unto the throne of grace," not from the standpoint of disrespect, but knowing that He is our heavenly Father who desires for us to seek after Him (4:16). Prayer is our opportunity to speak directly to the God who spoke this world into existence and breathed life into the first human. Anyone who has enjoyed the privilege of a word fitly spoken by the Master would be foolish to not diligently seek to hear from Him again.
When?
There is a significant contingent of Christians who adhere to a strict dogma that claims the most effective time to pray is early in the morning. Subscribing to the "first things first" philosophy, they believe that a day that begins with prayer gives you the ability to stay heavenly minded for the rest of the day. Scriptures such as Mark 1:35 are used to prove that this philosophy is superior: "And in the morning, rising up a great while before day, he [Jesus] went out, and departed into a solitary place, and there prayed."
Prayer is not a series of "vain repetitions" that Jesus identified with heathens who believed they would "be heard for their much speaking," but rather it should be the unrehearsed, honest outpouring of our heart (Matthew 6:7).
Others cite their inability to rise out of bed early or the difficulty they have focusing in the dawn hours to justify the opposite approach of praying at the conclusion of the day. Confirmation of this philosophy can again be found in the life of Jesus: "And when he had sent the multitudes away, he went up into a mountain apart to pray: and when the evening was come, he was there alone" (Matthew 14:23).
Another approach splits the difference between what can be seen as two extremes by following the example found in the Book of Acts, which places Peter and John on their way to the Temple "at the hour of prayer, being the ninth hour" (Acts 3:1). In the Jewish manner of keeping time, the ninth hour is equivalent to three o'clock in the afternoon and coincides with the time that Jesus died on the cross.
How can this debate be settled? Are morning people more spiritual than night owls? Are we more likely to have the Lord hear our prayer at a particular set time of the day? The Book of James says, "The effectual fervent prayer of a righteous man availeth much" (5:16). First, we should understand that the most effective prayers are ones in which we are the most focused and engaged. Those who enjoy rising early in the morning while everyone else in their household is still asleep should invest that time in prayer, and those who stay up late at night should make prayer a priority in the evening hours. Second, we should also remember the example of Daniel, a man who prayed three times each day. Perhaps the examples cited above are not meant to compete against each other, but rather complement. We all would benefit from making an effort to pray at all three of these times during the day with a particular focus upon the time in which we feel the most alert.
Where?
Not only do we have the example of Jesus seeking a solitary place for His own time of prayer, but we also read specific instructions He gave concerning this question: "And when thou prayest, thou shalt not be as the hypocrites are: for they love to pray standing in the synagogues and in the corners of the streets, that they may be seen of men. … But thou, when thou prayest, enter into thy closet, and when thou hast shut thy door, pray to thy Father which is in secret; and thy Father which seeth in secret shall reward thee openly" (Matthew 6:5-6). Few things can help to improve a prayer life as much as having a specific place to frequent for appointments that we make with God. Whether that is literally a closet in our home dedicated to prayer or a particular place to stand, sit, or walk, a place where we can be alone with God is essential.
At the same time, there are also examples in Scripture of times when we should be praying corporately with our brothers and sisters in Christ. Jesus said, "Is it not written, My house shall be called of all nations the house of prayer?" (Mark 11:17). Likewise when Peter was held in prison and scheduled to be executed, the Bible says that "prayer was made without ceasing of the church unto God for him" (Acts 12:5). When he was miraculously delivered from prison, Peter knew exactly where to find that prayer meeting that was being held on his behalf. Clearly the problem cited by Jesus concerning praying in public was one of motivation. If our goal is to have other people hear our prayers so they will be impressed with how righteous we are, then the Lord will not be pleased. Therefore, we should cultivate the habitual practice of prayer in our private life while at the same time participating in corporate prayer events at our local assembly.
Why?
It is an extremely difficult task to catalog all of the vast benefits of prayer. When we pray, our faith is increased (Jude 20-21). We receive the boldness to witness (Acts 4:31). We are emboldened to ward off temptation (Matthew 26:41). We receive power to cast out demons (Matthew 17:21). Prayers of faith heal the sick (James 5:15). Prayer opens doors for evangelism and provides laborers to harvest souls (Colossians 4:3; Matthew 9:38). No other method known to man has the potential to take this world that is spiraling out of control and turn it right-side up!
As compelling as all of these reasons are, the most important thing we must realize about our prayers is that God hears them and desires to answer. When we ask in faith, when we ask according to His will, when our lives are free from sin and bad attitudes that can hinder our prayers, we have this promise: "Ask, and it shall be given you; seek, and ye shall find; knock, and it shall be opened unto you: for every one that asketh receiveth; and he that seeketh findeth; and to him that knocketh it shall be opened" (Matthew 7:7-8).
The church has often been described as an army that marches on its knees. It is time for the Apostolic church to stand together and follow the examples given by Jesus and the apostles by dedicating ourselves to a life of prayer.
Jonathan Copeland is the outreach coordinator at Atlanta West Pentecostal Church in Lithia Springs, Georgia, where Darrell Johns serves as pastor. Jonathan and his wife, Missy, were recently presented to the congregation as the pastor of a daughter work to be planted in the West Georgia area.