We deplore the militaristic spirit often associated with conservative religious movements today. We must not equate Christianity with carnal warfare, or patriotism with bloodshed. Even if we think some wars are justifiable or even if we appreciate the positive benefits of some wars, we must emphasize that war is essentially evil.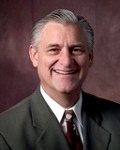 By David K. Bernard
To View the Entire Article, Click Here
To Download the Entire Article Directly to Your Computer, Click Here
To View the Outline, Click Here
To View the PowerPoint, Click Here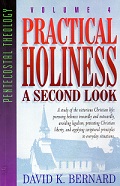 "Thou shalt not kill" (Exodus 20:13; Deuteronomy 5:17).
"Abstain. . .from blood" (Acts 15:29).
Biblical Foundation
The Bible affirms the sanctity of human life in strong terms. When one person kills another he violates God's law and destroys God's image-creature (Genesis 9:5-6). Furthermore, the killer destroys the victim's future poten­tial, including the possibility of future salvation in the case of an unsaved person.
The Law prohibited all murder (Exodus 20:13), and the New Testament affirms this teaching (Matthew 15:18-20; Galatians 5:19-21; James 2:11; I Peter 4:15). By extension this forbids violence and aggression. John the Baptist told repentant soldiers, 'Do violence to no man (Luke 3:14). He who hates is a murderer and does not have eternal life (I John 3:14-15).
Jesus went beyond the Law in teaching nonviolence and no retaliation. "Ye have heard that it hath been said, An eye for an eye, and a tooth for a tooth: but I say unto you, That ye resist not evil: but whosoever shall smite thee on thy right cheek, turn to him the other also. . . .Ye have heard that it hath been said, Thou shalt love thy neighbour, and hate thine enemy. But I say unto you, Love your enemies, bless them that curse you, do good to them that hate you, and pray for them which despitefully use you, and persecute you" (Matthew 5:38-39, 43-44). (See also Romans 12:19; I Peter 3:9.)
The Jerusalem Council admonished Gentile Christians to abstain from blood (Acts 15:29). If Acts 15 teaches us not to eat blood because it symbolizes life (Leviticus 17:10-11), surely it also teaches us to abstain from actual bloodshed (taking of human life).
The New Testament thus leads us to reject the killing of human beings under all circumstances, even in war fare, self-defense, and suicide. In addition, the Bible in­dicates that God considers the child in the womb to be a human life; therefore we reject abortion since it is a form of murder.
Killing in Warfare and Self Defense
Many biblical examples specifically indicate that God does not will for a Christian to take the life of another person, even in warfare or self-defense. When Peter began to use his sword in an attempt to defend the Lord from capture, Jesus said to him, "Put up again thy sword into his place: for all they that take the sword shall perish with the sword" (Matthew 26:52). (See also Revelation 13:10.) In calling the rich to repentance, James noted, "Ye have condemned and killed the just; and he doth not resist you' (James 5:6).
To View the Entire Article, Click Here
To Download the Entire Article Directly to Your Computer, Click Here
To View the Outline, Click Here
To View the PowerPoint, Click Here