"I used to spend a great deal of time in prayer; sometimes, I thought, literally praying 'without ceasing'. I also found it very profitable, and felt very much inclined to hold frequent days of private fasting. On those days I would seek to be entirely alone with God, and would generally wander off into the woods, or get into the meeting-house or somewhere away entirely by myself.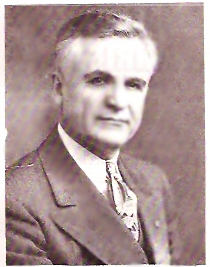 By Andrew Bar David Urshan
To View the Entire Article, Click Here
To Download the Entire Article, Outline, or PowerPoint, Click Here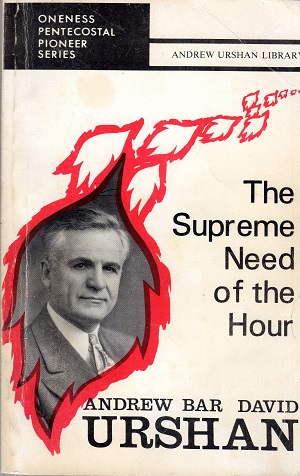 We have joyfully read, that it was prevailing prayers of humble hearted men and women that brought down heavenly revivals in America, South Wales. England and Scotland.
Now we will see still more clearly that prayers that come out of real converted hearts with a burning love for precious souls; God answers by fire.
It is said of Charles Finney that he led about 100,000 souls to God in his American revivals; because he was a man of prayer. And wherever he went, first, he hunted for Christians who would pray with him for a revival down from heaven. The following narritive taken from the book of his life will prove this fact.
May we not only read the following lines with interest but, also learn a valuable lesson to ourselves about a life of prayer. A.D.U. It was through reading the Bible that Mr. Finney was convicted of sin. While under conviction he says the whole plan of salvation was clearly revealed to him: "Just at this point the whole question of Gospel salvation opened to my mind in a manner most marvelous to me at the time. I think I then saw, as clearly as I ever have in all my life, the reality and fullness of the atonement of Christ. I saw that his work was a finished work; and that instead of having, or needing, any righteousness of my own to recommend me to God, I had to submit myself to the righteousness of God through Christi. Gospel salvation seemed to me to be an offer of something to be accepted; and that it was full and complete; and that all that was necessary on my part was to get my own consent to accept Christ. Salvation, it seemed to me, instead of being a thing to be wrought out, by my own works, was a thing to be found entirely in the Lord Jesus Christ, who presented himself before me as my God and Saviour.
"In this state I was taught the doctrine of justification by faith, as a present experience. I could now see and understand what was meant by the message, 'Being justified by faith, we have peace with God through our Lord Jesus Christ.' I could see that the moment I believed, all sense of condemnation had entirely dropped out of my mind; and that from that moment I could not feel a sense of guilt or condemnation by any effort that I could make. My sense of guilt was gone; my sins were gone; and I do not think I felt and more sense of guilt than if I never had sinned.
"I had no longer any desire to practice law. Everything in that direction was shut up, and had no longer any attractions for me at all. I had no disposition to make money. I had no hungering and thirsting after worldly pleasures and amusements in any direction. My whole mind was taken up with Jesus and his salvation; and the world seemed to me of very little consequence. Nothing, it seemed to me, could be put in competition with the worth of souls; and no labor, I thought, could be so sweet, and no employment so exalted, as that of holding up Christ to a dying world.
"I spoke with many persons that day, and I believe the Spirit of God made lasting impressions upon every one of them. I cannot remember one whom I spoke with who was not soon after converted. Just at evening I called at the house of a friend, where a young man lived who was employed in distilling whiskey.
To View the Entire Article, Click Here
To Download the Entire Article, Outline, or PowerPoint, Click Here