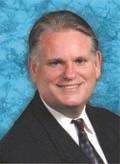 First is facility and grounds.  We put a lot of effort into making the church look attractive and pleasant.  Building painted, church sign attractive, walks swept, lawn mowed, flower beds weed free, flowers planted in the summer, parking lot without pot-holes and so on.  Churches with limited funds struggle with this, but paint and flower seeds cost little.
By Tim Massengale
To View the Entire Article, Click Here
To Download the Article Directly to Your Computer, Click Here
To View the Outline, Click Here
To View the PowerPoint, Click Here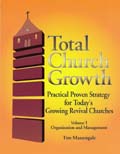 Mark North turned into the parking lot of the First Apostolic Church and was immediately flagged down by a waiting lot attendant wearing a bright green vest.
"Pastor North?  Bro. Baker is expecting you.  You can park in one of the guest parking spaces just past the main entrance."
Mark nodded and pulled ahead to the brightly marked 'RESERVED FOR OUR GUESTS' spots located beside the main walkway.  Grabbing his Bible, he got out and paused for a moment to take in the massively attractive building of glass and stone.  It was a modern looking structure with a distinct 'church' look to it.  The wide glass front arched up to a high tower, topped by a cross and flame – impressive to say the least.
Walking up to the entrance he was met by the door keeper who also greeted him by name, who then opened the door for him and motioned to one of the hostesses standing just inside the entrance.  The attractive young lady led him down a hall to the pastor's office.
Sitting in one of the leather chairs positioned before the pastor's desk, Mark shook his head slowly.  "Mercy me, Pastor – you didn't need to go through all that trouble just to greet me.  I know this is the first time I've preached for you on Sunday morning, but you went all out!"
The elderly white-haired gentleman smiled and leaned back, one bushy eyebrow slightly arched.  "No trouble at all.  But was there something that appeared out of the ordinary when you arrived?"
"Well, just all the special effort you went to in order to greet me – the lot attendant, a door-keeper, the hostesses – I half expected a thirty-piece brass band to start playing!"
Visitor Reception Ministry
Elder Baker chuckled.  "Oh, that.  I just mentioned to my visitor reception director that you would be coming and what kind of car you drove.  You preached here about a year ago during the youth conference so most of them know you.  I just asked them to be on the lookout for you and to make sure you were directed to my office.  Really – we did nothing special."
Mark nodded slowly.  "Then I'm really impressed.  So this is your normal welcoming process?  I don't remember you talking about a 'visitor reception department' when we discussed leadership positions a while back."
"Well, it's not a department per se.  It's just a part of my Ushering / Hostessing Ministry.  You know how I stress the importance of church visitors and visitor follow-up?  Well, visitor reception is an important part of that process.  You do much the same, don't you?"
Mark grinned.  He unzipped his Bible case and took out a spiral-bound note pad.  "Okay.  I'll bite.  Your student is ready for instruction.  To answer your question – no, I don't have any special guest reception ministry at my church.  But it sounds like I probably need it, so full steam ahead, my friend – I'm ready with pen in hand."
Elder Baker shook his head sadly and made a 'tsk-tsk' sound with his tongue in feigned disappointment.   "I thought I taught you better, my boy," he said with a mock scolding voice.  "So school is back in session," he glanced at his watch, "at least for twenty minutes until service starts.  You remember why I stress that visitors are so important to your growth?"
To View the Entire Article, Click Here
To Download the Article Directly to Your Computer, Click Here
To View the Outline, Click Here
To View the PowerPoint, Click Here