Keeping things in perspective think of all the rotten things you've done in your life. Jesus forgave you. We are commanded to forgive others. Really, this is for our own benefit more than for the person who wronged you. God wants you to be free. Holding onto bitterness is not freedom, it is bondage.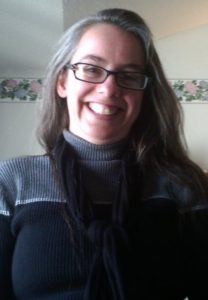 By Christina Li
To View the Entire Article, Click Here
To Download the Entire Article Directly to Your Computer, Click Here
To View the Outline, Click Here
To View the PowerPoint, Click Here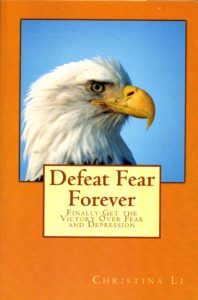 Sickness, financial troubles, various trials, personal attacks, all these things can cause fear in our lives. What can we do about it? How do we pray?
First of all, we simply must put things into perspective. Jesus was never afraid to talk about Satan or even to speak directly to him. This was because He knew Satan could never defeat Him. No matter what the world or Satan threw, Jesus would always have the ultimate victory and there was nothing the enemy could do about it.
One thing it is important to do is to identify exactly what we fear. For some that will be easy. For others, it is not always so clear. Another way to put it is this: What is holding you back? Sometimes, our fears can be completely emotional, such as fear of failure, fear of success, or fear of looking stupid in front of others. We don't try new things because we're afraid.
Another thing to think about is what is feeding our fear? Sometimes, we need to get rid of pride in our lives. Pride can actually hinder us from getting the help we need or taking the risks necessary to realize our dreams. Pride keeps us blinded to our own faults and hinders our growth. How can we change if we don't acknowledge our need to change? If you or I have a problem saying 'I'm sorry' or 'Can you help me?' pride is at work. If you or I have a problem saying `You're right and I'm wrong,' pride at work. Get rid of it. Proverbs 16:18 says, "First pride, then the crash—the bigger the ego, the harder the fall," (The MSG).
If we put things in perspective, we can see how silly it is to be prideful about anything. All our lives we've needed help of some kind, whether it was learning to read or simply learning the ropes to our new jobs. We've received help from books, from others, and from the Lord, knowingly or unknowingly. How simple it is to let go of our pride and get the help, insight, and even encouragement we need. It is better to live without crippling fear than holding onto both pride and fear. Pride and fear go hand-in-hand. You can't have one without the other. Of course, Pride says, 'I'm not afraid.' Ha! Don't believe it. Pride is terrified of being found out, because if it is found out, it may be thrown out. Well, good riddance!
Something else that can feed fear and hinder growth in our lives is an unforgiving or bitter attitude. Who haven't you forgiven in your life?
Was it a family member? Was it a friend who deceived you? Was it a boss who treated you unfairly? Don't be afraid to look long and hard into your past and root out that bitterness you've been harboring. It's like a weed that needs to be pulled up by the roots. If unforgiveness or bitterness is not dealt with, it is like a cancer in your life. It is a dream killer and will eat you alive.
To View the Entire Article, Click Here
To Download the Entire Article Directly to Your Computer, Click Here
To View the Outline, Click Here
To View the PowerPoint, Click Here