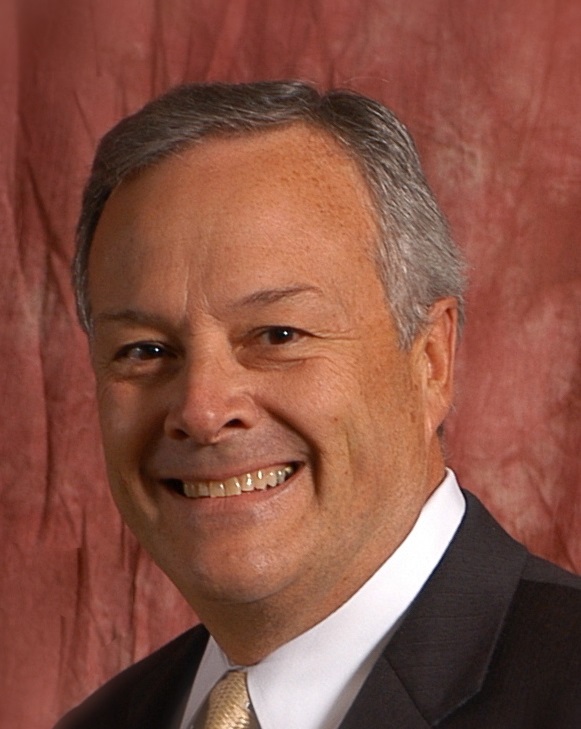 By Robert Stroup
Our lives consist of time. Seconds, minutes, and hours accumulate into weeks, months, years, and decades. The time that makes up our lives is divided into two phases – past and future. Peter made reference to these phases in his first epistle: "That he no longer should live the rest of his time in the flesh to the lusts of men, but to the will of God. For the time past of our life may suffice us to have wrought the will of the Gentiles … " (I Peter 4:2-3). With each passing moment "the time past of our lives" is accumulating into an ever greater quantity. Meanwhile "the rest of our time" is quickly diminishing to an ever smaller amount. The sobering truth is that our time is running out! "The days of our years are threescore years and ten; and if by reason of strength they be fourscore years, yet is their strength labour and sorrow; for it is soon cut of[. and we flyaway" (Psalm 90:10). James records that our lives are but vapors that appear for a little time and then vanish away. The word of God clearly states the fact that our lives consist of just a little time. If the Lord should tarry, that little time will be depicted on our grave markers with a short dash between the years of our birth and death. I reiterate – a short dash – signifying a short time.
What then should we be doing with this short time? Obviously we cannot do anything about "the time past of our lives." As stated in II Samuel 14:14 our past is like "water spilt on the ground which cannot be gathered up again." There is absolutely nothing we can do about it – other than to get it under the blood of Christ and keep it there.
The good news is that we can do something about "the rest of our time." What we do, however, we must do quickly – for "the rest of our time" is rapidly dwindling away. "So teach us to number our days, that we may apply our hearts unto wisdom." (Psalm 90:12). Knowing the shortness of our remaining time must motivate us to face our responsibilities head on. "Knowing the time, that now it is high time to awake out of sleep: for now is our salvation nearer than when we believed. The night is far spent, the day is at hand: let us therefore cast off the works of darkness and let us put on the armour of light." (Romans 13:11-12).
Not only does the brevity of life itself bid us to hasten to the task at hand, but the looming soon coming of Christ also beckons us to be about our Father's business. Jesus said, "When ye see a cloud rise out of the west, straightway ye say, There cometh a shower; and so it is. And when ye see the south wind blow, ye say, There will be heat; and it cometh to pass. Ye hypocrites, ye can discern the face of the sky and of the earth; but how is it that ye do not discern this time?" (Luke 12:54-56). The purpose of a weather forecast is that we might plan accordingly. If the forecast calls for rain we may want to postpone our picnic. If there is going to be a blizzard we might want to cancel our road trip. The same is true in regards to the prophetic forecasts found in God's word. One purpose for prophecy is that we might live our lives accordingly. If Jesus is indeed coming soon, one might want to get down to business in his or her walk with God. "The children of Issachar … were men that had understanding of the times, to know what Israel ought to do." (I Chronicles 12:32).
What time is it? The calendar now reads January, 2008. Another year looms before us. The Rolling Stones were mistaken when they sang that "Time is on my Side." The truth is that time is neutral. It is what we do with our time that determines whether it works for us or against us. Time speaks of opportunity – oppor­tunity to do right or wrong. "The time past of our lives" is now history. "The rest of our time" is yet future – but it is quickly passing by – minute by minute, day by day. May God help us to grasp its golden opportunity before it slips away. Time is precious. We must use it wisely.
What time is it? It is time to say goodbye to spiritual apathy and indifference and hello to spiritual fervor and intensity. It is time to say goodbye to worldliness and carnality and hello to genuine holiness and righteousness. It is time to say goodbye to selfishness and self-interest and hello to selflessness and sacrifice. It is time to recognize as did Jesus, "I must work the works of him that sent me, while it is day: the night cometh, when no man can work." (John 9:4).
2008 offers us the opportunity to make our future better than our past. Let's make the best of it – in Jesus name!
Rev. Robert Stroup is the District Superintendent of the Indiana District, United Pentecostal Church International, and Pastor of Pentecostals of South Lake in Merrillville, Indiana.
Indiana Apostolic Trumpet / January 2008 3