To order more items by Robert E. Henson
Contact Pentecostal Publishing House:
Telephone: 314.837.7304 ext.7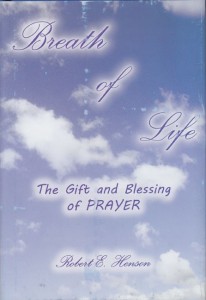 Breath of Life
The Gift and Blessing of PRAYER
PPH Stock #: 25582 Robert E. Henson
In his new hardcover book, Breath of Life, author and Pastor Robert Henson explores the concept and experience of prayer. The book's fifteen chapters walk through Possibilities through Prayer, Overcoming Obstacles to Prayer, Seeking the Face of God, and Hearing from God. Replete with personal examples and scripture references, this book will inspire you to not only learn about prayer, but practice prayer as well.