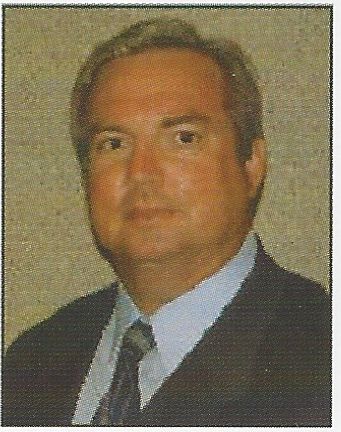 By Philip Trawick
Listening to the news reports and observing events in our world will result in one conclusion: we are living in difficult times. Jesus characterized these times as an era of "deception, false Christ's, wars and the rumors of such, nations and kingdoms rising against one another, famines and pestilences, earthquakes in unheard of places, persecutions, offenses, the absence of loyalty, the advancement of iniquity, and the lack of love" (Mt. 24).
In our nation, we see a greater distrust of government than in any time in my memory. Seniors are concerned with health care and security in their retirement years and the younger generation with higher unemployment rates. In my local area, murder and Violent crime is on the rise.
All these things, combined with the pressures of personal issues, tend to be a source of distress. The loud voice that John heard from heaven declaring, "…woe to the inhabiters of the earth and of the sea! For the devil is come down unto you, having great wrath, because he knoweth that he hath but a short time" (Rev. 12:12), seems as if it is a personal promise. This "prince of the power of the air" can unleash his attack; he can affect the thinking of the governmental leaders of this world, work through unrighteous people and circumstances in an attempt to wreck lives, but the Word of God contains great promises to those who will believe. Promises such as, Ye are of God, little children, and have overcome them: because greater is he that is in you, than he that is in the world" (1 Jn. 4:4).
The fact that God intended His children to experience victory in difficult times is seen in his last remarks before the ascension: " …Ye shall receive power after that the Holy Ghost is come upon you… (Acts 1:8). The Holy Ghost not only gives you power to defeat every demon that opposes the work of God in you, but it also gives you power to face the circumstances of life victoriously.
Living life according to Scripture does not insure a lack of difficulty. The effect of sin touches the entire human race; no one is exempt. Jesus said it well with the words, "In the world you shall have tribulation… " (In. 16:33). The sins of a nation affect people of God also. There are times of national and personal crisis that seem to pull at the core of relationship with God. But nothing need separate you from Him. Paul asked the question, "Who shall separate us from the love of Christ" (Rom. 8:35)? Will it be some form of tribulation or distress? What about persecution or hunger, nakedness or danger? Even death? Paul answers, "No! In all these things we are more than conquerors through him…" (Rom. 8:37). Paul was convinced that God's people are victorious. So convinced was he that he said, "I am persuaded" there is nothing that has the power to separate one from the "love of God which is in Christ Jesus our Lord" (Rom. 8:38-39). Persuaded? Paul seems to use a strong term concerning inability of circumstances to separate, but I believe persuasion is the key. In this context, persuasion is strong confidence. Are you persuaded? Do you have strong confidence?
Paul also spoke of the inability of outside circumstances to affect relationship with God. He said, "… shall be able to separate…" (vs. 39). "Able" has to do with abilities, as in inherit power and ability. There is no external circumstance that has the power or ability within itself to alienate you from God. To have victory in times of difficulty, you must be persuaded of this fact.
On his last missionary trip, Paul is bidding the saints of God farewell. He is headed to Jerusalem, uncertain as to the future. The only thing he knows is the witness of the Holy Ghost that bonds and afflictions await. His response to this knowledge is classic, "…None of these things move me…" (Acts 20:24). Paul was persuaded and determined that there is Victory in Difficult Times!
Rev. Philip O. Trawick is pastor oj First United Pentecostal Church in Selma, Alabama. He also serves as Section 5 Presbyter oj the Alabama District UPCI.