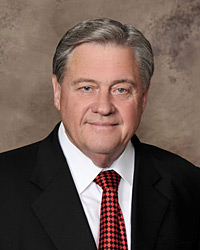 Upon reading Luke 3:21 through 4:19, one can hardly fail to see the connection between the baptism/wilderness experience and His experience of a new anointing for ministry. Thus, it is evident that the theological meaning of Christ's ministry begins at Jordan's baptism, not Bethlehem's birth.
To View the Entire Article, Click Here
To Download the Article Directly to Your Computer, Click Here
To View the Outline, Click Here
To View the PowerPoint, Click Here
By Nathaniel J. Wilson
The following is an important story about greatness: "Then came to him the mother of Zebedee's children with her sons, worshipping him, and desiring a certain thing of him. And he said unto her, What wilt thou? She saith unto him, Grant that these my two sons may sit, the one on thy right hand, and the other on the left, in thy kingdom. But Jesus answered and said, Ye know not what ye ask. Are ye able to drink of the cup that I shall drink of and to be baptized with the baptism that I am baptized with, They say unto him, We are able."
Matthew 20:20
Here is a blatant request for greatness. The bold request is made for dominion, recognition, for which one prepares in a practical, systematic way. One learns the basics, develops beginning skills, is schooled in correct processes and procedures, serves an apprenticeship, then launches into full-scale ministry. There is a place and need for such. However, this is not at the core of greatness in leadership. World-class leaders are not simply efficient technicians. While skills certainly matter, they are, nevertheless, not the ultimate point in question.
In seeking greatness, James and John are led to baptism and "drinking"—both again connected with water and, in the case of baptism, going down into the deep where there is death, darkness, and uncertainty. All believers are submerged into baptism's "watery grave." "Therefore we are buried with him by baptism into death …" (Romans 6: 4). We are further informed that it is precisely this act of being "planted together in the likeness of His death" (verse 5) that is the key to experiencing walking "in newness of life" (verse 4). The old man is "crucified" with Him. Baptism is a disposing of the old life. It is a removal, a negative, "…that the body of sin might be destroyed…" (verse 6). "Now if we be dead with Christ, we believe that we shall also live with Him…" (verse 8).
Thus, baptism is the believer's Red Sea. It is the dividing line between the old life and the new, a crisis between life and death. Coming to God is not, first and foremost, a gradual process, but a complete and total interruption of one's old life and a revolutionary birth into the new. Coming out of the water, the Spirit says, "This is my beloved child." From there, the process of discipleship proceeds into the wilderness for both Christ as well as Israel.
To View the Entire Article, Click Here
To Download the Article Directly to Your Computer, Click Here
To View the Outline, Click Here