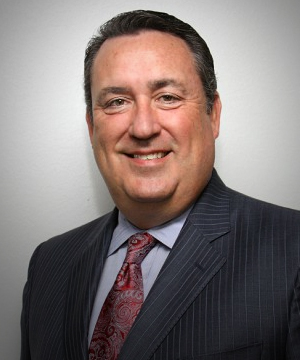 by Randy Ensey
It was March 23, 1775, St. John's Church, Richmond, Virginia. He stood in the House of Burgesses, and a hush fell on the room. His aquiline face was a shade darker than usual. Passion and purpose were twin flames in his eyes, and his last deep breath before he spoke seemed to draw the very air from the room. As the words began to tumble out, unbidden, from his mouth, Patrick Henry held his audience in rapt attention. So enthralled were the listeners that even the recording secretary forgot his pen and paper. Witnesses would later reconstruct the words of that day, and men would forever quote his famous closing line, "Give me liberty, or give me death!" Some historians say that these riveting words would become the catalyst for action that would eventually result in the independence of a nation destined to become the greatest power in the world. His inspired words that day hold powerful analogies for the apostolic men of our day. Spoken as a man committed to freedom from tyranny, seemingly outnumbered and overmatched, he challenged the listeners that day to actions and calling beyond their feeble faith. As apostolic men facing the onslaught of a fiercely tyrannical enemy desperately seeking to subdue every family to his evil intent, I challenge you to listen to an excerpt of Patrick Henry's speech and put it in the context of our spiritual battle.
"If we wish to be free-if we mean to preserve inviolate those inestimable privileges for which we have been so long contending-if we mean not basely to abandon the noble struggle in which we have been so long engaged, and which we have pledged ourselves never to abandon until the glorious object of our contest shall be obtained-we must fight! I repeat it, sir, we must fight! An appeal to arms and to the God of hosts is all that is left us! They tell us, sir, that we are weak; unable to cope with so formidable an adversary. But when shall we be stronger? Will it be the next week, or the next year? Will it be when we are totally disarmed, and when a British guard shall be stationed in every house? Shall we gather strength by irresolution and inaction? Shall we acquire the means of effectual resistance by lying supinely on our backs and hugging the delusive phantom of hope, until our enemies shall have bound us hand and foot? Sir, we are not weak if we make a proper use of those means which the God of nature hath placed in our power."
I would remind you of the scriptures that tell us plainly, "Ye shall receive power after that the Holy Ghost is come upon you" (Acts 1:8)."The weapons of our warfare are not carnal, but mighty through God to the pulling down of strongholds, casting down imaginations, and every high thing that exalteth itself against the knowledge of God"(II Corinthians 10:4-5a)."Put on the whole armor of God, that ye may be able to stand against the wiles of the devil. For we wrestle not against flesh and blood, but against principalities, against powers, against the rulers of the darkness of this world, against spiritual wickedness in high places. Wherefore take unto you the whole armor of God, that ye may be able to withstand in the evil day, and having done all, to stand" (Ephesians 6:11-13). We must fight, and we will win! Make proper use of the means that God has placed in our power, and no force in hell can hold hostage the families of our Apostolic men. Give me liberty, or give me death!
Randy Ensey President – Texas District Men's Ministry