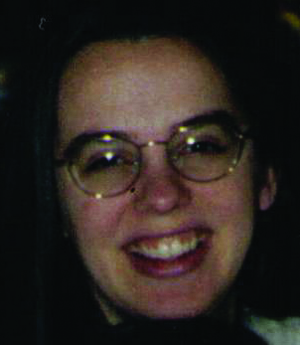 By Christina Li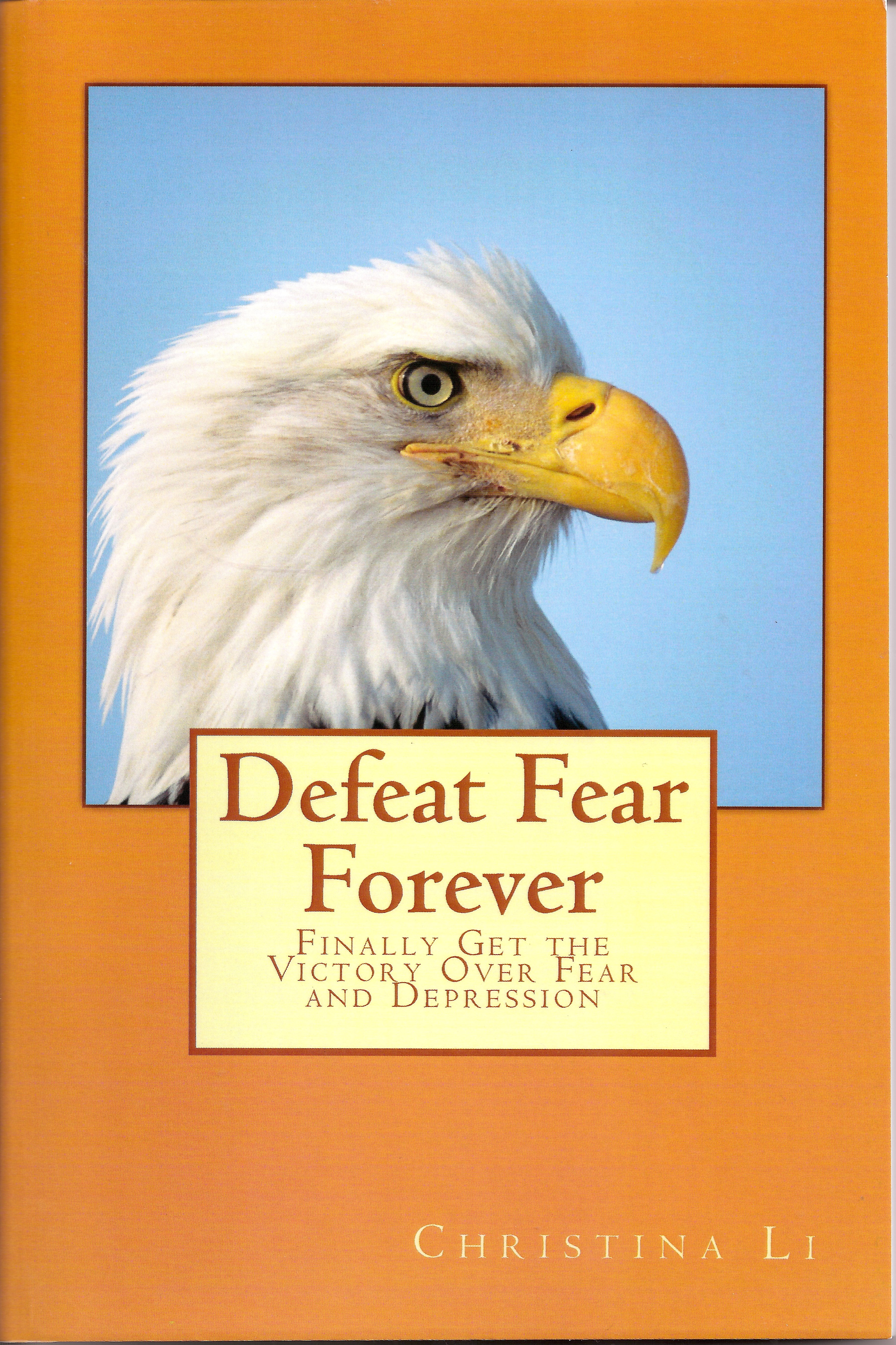 II Timothy 1:7: "For God hath not given us the spirit of fear; but of power, and of love, and of a sound mind," (KJV). The Amplified Version puts it this way: "For God did not give us a spirit of timidity (of cowardice, of craven and cringing and fawning fear), but [He has given us a spirit] of power and of love and of a calm and well-balanced mind and discipline and self-control." What the verse means is that our God is not about 'cringing and fawning' fear. He's not about terror. He is about trust. He doesn't give us fear. Any time you feel this kind of fear, it is not from God.
What God has done for us is give us weapons to fight this kind of fear. They include 'power', 'love', and a 'well disciplined mind'. Just as the soldiers of yesterday and today, we have a choice as to what weapons we will use and, even, whether or not we will fight at all. Life will throw things at us. Like it or not, we are in a war zone, even if it is not physical. Satan and fear and all of those horrible spirits want to take us down. Make no mistake, they hate us. However, we can fight back. God has given us all the tools, all the advanced weaponry we need to take them down. We need to take back what was stolen from us. We need to go on the offensive, right up to the gates of hell, because they will not prevail against God's own.
Ephesians 6:10-18 (Amplified) says, "in conclusion, be strong in the Lord [be empowered through your union with Him]; draw your strength from Him [that strength which His boundless might provides]." We need to realize that we simply can't do it all by ourselves. We need help and God is more than willing to provide that help. We can be empowered through Him if we let ourselves be. We can draw our strength from Him, if we are willing to 1st: admit we need help and 2nd: surrender control. Remember, God won't do our work for us, but we are also not to try to do everything ourselves either. This is important: We need to be strong IN the Lord. We are meant to work in concert with Him. He did not create us to be mindless, but mindful, mindful of Him. If we keep our focus on Him, He will empower us to do amazing things. In fact, He will empower us to not only defeat fear, but to occupy that territory that fear had previously controlled. It isn't enough to defeat fear just one time; we must occupy that territory so that fear can never come back.
Here's where the weapons come in: "Put on God's whole armor [the armor of a heavily-armed soldier which God supplies], that you may be able successfully to stand up against [all] the strategies and the deceits of the devil." It doesn't matter what the devil throws at us, with God's whole armor on, we can successfully stand up against ALL the junk the devil tries to throw at us!
We need to understand just what we are fighting: "For we are not wrestling with flesh and blood [contending only with physical opponents], but against the despotisms, against the powers, against [the master spirits who are] the world rulers of this present darkness, against the spirit forces of wickedness in the heavenly (supernatural) sphere." Truly, your boss or coworker isn't your true enemy. The devil is and God has given us the power to actually win that boss or co-worker. God offers us hope in a hopeless world and the devil hates it.
We need God's armor or we won't make it! "Therefore put on God's complete armor, that you may be able to resist and stand your ground on the evil day [of danger], and, having done all [the crisis demands], to stand [firmly in your place]." Without God's armor on, it's like going into a war zone without a bullet-proof vest.
"Stand therefore [hold your ground], having tightened the belt of truth around your loins and having put on the breastplate of integrity and of moral rectitude and right standing with God…," Here are listed three things with which we can fight. The first thing has to do with our own attitudes: Stand. We need to just stop and look fear in the face and say, 'No more! In Jesus' name, get out!' This is where the fight begins. It can get a bit rough, but it can also be a lot of fun. Isn't it better on the offensive than the defensive? The second weapon is Truth. God is the truth. Jesus said in John 14:6, "I am the way, the truth, and the life." He also said in John 8:32, "Ye shall know the truth, and the truth shall make you free." I'm sick of being bound by fear. I want to be free! The truth is I don't have to be afraid anymore. The third weapon is our own integrity. Like it or not, if I am doing something that I know is wrong, God will not honor me. I have to get right. The awesome thing about this is the fact that our own integrity is actually a weapon. It protects us!
"And having shod your feet in preparation [to face the enemy with the firm-footed stability, the promptness, and the readiness produced by the good news] of the Gospel of peace." God's peace is a peace that the world simply cannot understand. It is a peace that passes all understanding. God's peace gives us hope in hopeless situations. Then, He does something amazing, unexpected, miraculous even. In the midst of fiery trials, God is there with us. Remember Shadrach, Meshach, and Abednego? "Lift up over all the [covering] shield of saving faith, upon which you can quench all the flaming missiles of the wicked [one]." No matter how hard fear tries, he cannot conquer faith.
"And take the helmet of salvation and the sword that the Spirit wields, which is the Word of God." There are two parts of the armor listed here, the helmet and the sword. The helmet is defensive. If we have that helmet, that knowledge of salvation, on, there is nothing that can hurt us. Fear's primary battlefield is in our own minds. Here is where we decide if we will accept fear or live by faith. If we are saved, there is nothing fear can throw at us that can really do any damage. The sword is our offensive weapon. I don't know about you, but I'd like to do a little bit of damage to my enemy. He hurt me. Isaiah 59:17 says, "For he put on righteousness as a breastplate, and an helmet of salvation upon his head; and he put on the garments of vengeance for clothing, and was clad with zeal as a cloke." This is God speaking here, but He has called us to fight. In fact, He has promised to fight with us and for us. Fear has done damage in our lives. I think it's time for that fear to be on the run! This Sword that God gives us is very important. It IS God's Word. When we take the time to study the Bible for ourselves, we get to know God, Himself. When Jesus was tempted by Satan, He used the Bible as His weapon. Satan tried to twist God's Word for his own use, but Jesus knew God's Word thoroughly and was able to turn it back on Satan and defeat him every time! We have that same power given to us.
This last weapon mentioned in this passage is the most important. "Pray at all times (on every occasion, in every season) in the Spirit, with all [manner of] prayer and entreaty. To that end keep alert and watch with strong purpose and perseverance, interceding on behalf of all the saints (God's consecrated people)." Prayer has the power to tear down strongholds. I heard of a woman who, through prayer, was able to take down an entire drug ring, saving countless lives.
I think too often, we underestimate the power of prayer. The amazing thing about prayer, the reason we are commanded to do so, is the fact that it reorients us. Prayer causes us to focus on the Problem-Solver rather than on the problem. Pour out your innermost heart to Jesus. He understands us, utterly. Jesus is not only our creator; He also lived and breathed for over thirty years as a human. He understands our troubles as no one else can. Romans 8:26 says, "Likewise the Spirit also helpeth our infirmities: for we know not what we should pray for as we ought: but the Spirit itself maketh intercession for us with groanings which cannot be uttered." In order to have the victory, we must keep our communications lines open and fully operational. Without constant guidance, we are fighting blind and are more than likely to be blindsided by the enemy of our souls. By walking closely with the Lord and speaking to Him throughout the day, we will be less likely to sustain damage. Certainly, fear will not stop throwing things at us, but through prayer, it can't hurt us.
Another gift we can be guilty of underestimating is that of praying in tongues. When God baptizes us with His Holy Spirit, we are given the same Spirit Jesus had when He walked the earth. A question a friend of mine asked is quite profound: `Did Jesus perform miracles as God in the flesh or as flesh filled with (and fully submitted to) the Spirit of God?' If we realize that we have that same Spirit given to us that Jesus used to raise the dead, heal the sick, and cast out demons, we can realize incredible victory in our lives.
When we speak in tongues, our minds rest. This is actually a scientific fact. Recently, I looked up `speaking in tongues' and 'brain scan' online and found an ABC news article about it on YouTube. According to the doctor who performed the MRI scans on the peoples' brains, the speech portion of the brain is completely at rest when speaking in tongues. This means that when we speak in tongues, we can have that rest, that refreshing, that we so desperately need. Isaiah 28:12 talks about this refreshing that comes from God. The bottom line in all of this is surrendering our wills and our understanding and obeying and trusting God. When we do that, we are empowered to do mighty things. There are a few more weapons we have at our disposal: God's Name and the Blood.
God's Name: There is one name that is above every name on heaven or earth and that name is Jesus! When we tell Fear and Satan to get out in Jesus' name, they go. When I start to feel depressed or unworthy or useless or anything else nasty, I speak directly to that feeling and tell it to get out in Jesus' name. It's amazing how that feeling is just suddenly gone! I feel peaceful and good again. Every knee will bow to Jesus' name. I have a friend who was almost attacked by a serial rapist/killer. Before he could touch her, she cried out 'Jesus!' The man was frozen in place, unable to move, until the police came. Indeed, the Name is powerful.
Pleading the Blood: The blood of Jesus covers our sins. It is powerful. When I plead the blood over a situation, there is peace there. I also plead the blood over my family as a kind of shield of protection. We don't know what sort of battles our family members may face in their day. The blood sets up a hedge of protection, a wall around them. The blood also reminds me of just how precious I am to Jesus, that He gave up His life in order to save mine. We don't need to be afraid if we remember Who it is that goes before us, walks with us, and is our rear-guard.
I want to mention one last weapon before going on to the next chapter. That is the weapon of Praise. Habakkuk 3:18 says, "Yet I will rejoice in the Lord, I will joy in the God of my salvation." Remember when I said earlier that attitude can make all the difference in the world? When we choose to praise God, we change our entire outlook. Even in the midst of terrible circumstances, we can choose to rejoice. Philippians 4:4 says, "Rejoice in the Lord always: and again I say, Rejoice." We are actually commanded to rejoice. Paul and Silas were thrown into prison and instead of complaining, they sang praises. The earth shook and their bonds fell off. Praise not only makes you happier, it also brightens others around you. You have power to affect the people in your life for good or ill. Praise and Rejoice and you will have people want to be near you just so they can feel a little better. And, you will get a blessing yourself as well.
In this chapter, we talked about the weapons we have at our disposal to fight Fear. These include the full armor of God, Truth, Righteousness, the Gospel of Peace, Faith, Salvation, the Sword of the Spirit (or God's Word), Prayer, That Name: Jesus, Pleading the Blood, and finally, Praise. Just as one has to practice in order to get better at shooting an arrow or firing a gun, one needs to practice using these weapons as well. The more you use them, the more formidable you become!
This article "Weapons Available to Help Us Defeat Fear Utterly and Completely" was excerpted from the book, Defeat Fear Forever by Christina Li. October 2011. It may be used for study & research purposes only.