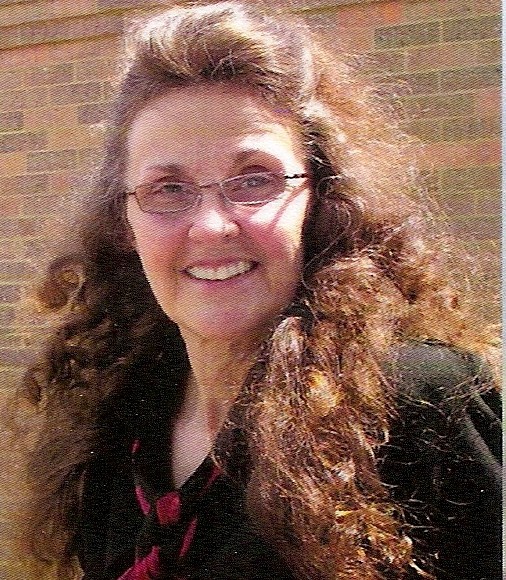 By Carole J. Keller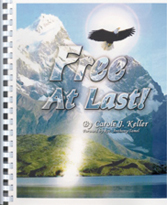 "Put on the whole armor of God, that ye may be able to stand against the wiles of the devil. For we wrestle not against flesh and blood, but against principalities, against powers, against the rulers of the darkness of this world, against spiritual wickedness in high places. Wherefore, take unto you the whole armor of God, that ye may be able to withstand in the evil day, and having done all, to stand. Stand therefore, having your loins girt about with truth, and having on the breastplate of righteousness; and your feet shod with the preparation of the gospel of peace. Above all, taking the shield of faith, wherewith ye shall be able to quench all the fiery darts of the wicked. And take the helmet of salvation, and the sword of the Spirit, which is the word of God. Praying always with all prayer and supplication in the Spirit, and watching thereunto with all perseverance and supplication for all saints" (Ephesians 6:11-18).
In these verses of scripture, the Apostle alluded to several weapons of warfare and prefaced them by saying, most of all, when waging war, we must never give up; we must be strong IN THE LORD and in the power of His might; and in spite of insurmountable circumstances, we must stand and never give up the cause, knowing that our victory is in the Cross. Whether we are struggling over evil in our own family, in the worldly system, or anywhere, we can have victory. We can never be defeated if our confidence is in Him, even though we may suffer defeat on every side (Psalm 91:7). Each one of the weapons brings us back to Jesus Christ. I have identified the following weapons in this verse:
The Word of God (Girding of Loins)
Righteousness of Jesus Christ (Breastplate)
Peace on earth (Gospel)
Faith of Jesus Christ (Shield)
The Blood, Name of Jesus and Oneness of God (Helmet)
Sword of the Spirit (Spoken Word)
Holy Spirit (Intercessory Prayer)
Loins Girt About with Truth
We gain spiritual muscle when we possess a consciousness or orientation to truth. When our loins are girt about with truth, we manifest a clear conscience (Acts 24:16), personal integrity (Psalm 15), right standing with God, and accountability to others. A good conscience is the fruit resulting from the absence of guilt and condemnation which occur with unconfessed sin. Manifestation of truth will cause sin to be exposed (John 3:20-21). Satanic dominion over a soul is broken when the secret sin is confessed and cleansed by the blood. Then the weight is lifted and there is liberty.
The loins speak of truth in the inward parts. God said He desires truth in the inward parts so that He can impart wisdom. Truth is the strength of our loins. "And righteousness shall be the girdle of his loins and faithfulness the girdle of his reins" (Isaiah 11:5). When our inner man is surrounded with truth, we speak the truth and do not gossip; we treat people fairly and do not say cruel things. And we keep our promises, no matter what the cost (Psalm 15:2-4, CEV). We engraft the Word to girt about our inward parts with truth. For example:
Thoughts:                                                                      Eph. 4:31-32; 2 Cor. 10:4-5
Holiness/separation:                                                      1 Peter 1:14-15
Attitudes of love:                                                           1 Cor. 13, Eph. 5:2
Submission vs. Rebellion:                                              1 Peter 2:18, Rom. 13:1, Heb. 13:17,                                                                                                   Eph. 6:5-8, 1 Tim. 5:17, 1 Tim. 6:1-2, 1                                                                                               Peter 5:5, Ecc. 8:2-5, 10:4
Speech/way of life:                                                        James 3:13-17
Forgiveness:                                                                 Col. 13:13, 1 Peter 3:17
Selfishness:                                                                   Phil. 2:3-8
Tongue:                                                                        Eph. 4:29, Col. 4:6, 2 Tim. 2:14-16,
1 Peter 2:1, John 7:18, Ps. 34:13-14,
Ps. 39:1-3, Prov. 11:12-13, 17:27,                                                                                                       21:23, 29:11
When Reviled/Accused:                                                Matt. 5:39-48, 1 Peter 2:21-23
Persecuted:                                                                   1 Tim. 2:24-26, Gal. 6:1-3,
1 Peter 4:12-19
Engrafting means to attach or implant (to set as permanent in the consciousness or habit patterns) through instruction (James 1:21). Therefore, engrafting changes our value system. Engrafting the Word will keep us from sin: "Blessed are the undefiled in the way who walk in the law of the LORD. Blessed are they that keep his testimonies, and that seek him with the whole heart. They also do no iniquity" (Psalm 119:1-6).
The Word, or seed, we engraft in our heart will be reproduced in us; we will produce after its kind: "Whosoever is born of God does not commit sin; for his seed remains in him: and he cannot sin, because he is born of God" (1 John 3:9). Seed is translated sperma, which means sowing and growing seed (both the germ of new fruit and seed that grows out of seed sown). In other words, the Word multiples within us and we begin to see spiritual growth on the outside. This principle of multiplication is seen in this verse:
"The kingdom of heaven is like to a grain of mustard seed, which a man took, and sowed in his field; which indeed is the least of all seeds: but when it is grown, it is the greatest among herbs, and becometh a tree so that the birds of the air come and lodge in the branches thereof" (Matthew 13:31-32).
This means that our lives will be a testimony so that others will come to the truth. It is a tool for evangelism. When we start to sow the Word out of faith, we may not notice much in the beginning. But one day we notice we are not the same. It is the Word of God that has found "good ground," and it is bringing forth fruit: "But other fell into good ground, and brought forth fruit, some an hundredfold, some sixty fold, some thirty fold" (Matthew 13:8). This is engrafting the Word. We are replacing something that has life in it for something that brings death. New life will appear as it grows. This is the foundation for standing that girds all the other weapons.
Breastplate of Righteousness
The breastplate of righteousness is what we fight with today. Jesus put on righteousness as a breastplate (Isaiah 59:17). A breastplate is a metal plate worn as defensive armor for the breast, or our heart. In its definition of breast, Webster's Dictionary makes mention of the breast as the "seat of emotions and mind." So the breastplate of righteousness protects our heart as it deflects arrows intended to strike a lethal blow against our righteousness. More specifically, the righteousness of Jesus Christ implanted in us (through engrafting) is our breastplate to fortify the heart against Satanic attacks.
Obedience is a weapon of warfare. We gain protection and spiritual authority when our actions, words and manner of life reflect God's laws of righteousness and justice. We become a light that deflects Satan's course of darkness because we are walking in obedience, and this gives us power that even the devil respects. "For thou, LORD, wilt bless the righteous; with favor, wilt thou compass him as with a shield" (Psalm 5:12).
Feet Shod with Preparation of the Gospel of Peace
The Gospel of peace is what reconciles man with God. Jesus brought peace on earth by His substitutionary sacrifice on the Cross, destroying the partition that separated man from God. He did this through forgiveness of sins.
A principle inherent in this armor is the power forgiveness wields in the spiritual realm. Look at Stephen's example as he was stoned to death: "…lay not this sin to their charge…" (Acts 7:60). Saul, the greatest persecutor of Jesus, could not resist the power of forgiveness in Stephen's martyrdom. Without forgiveness of God, there can be no peace in the earth. We are told to pursue peace and holiness without which no one can see God (Hebrews 12:14).
As a weapon, Jesus clarified the peace He was bringing: "Think not that I am come to send peace on earth: I came not to send peace, but a sword. For I am come to set a man at variance against his father, and the daughter against her mother, and the daughter in law against her mother in law. And a man's foes shall be they of his own household" (Matthew 10:34-36). So when we bring the message of peace to our households and our cities, be prepared for war, hence, the preparation of the feet that bring the Gospel of peace. Your city and your household may not want peace.
When you bring peace, there is the absence of conflict; this is the reason why you experience opposition from the kingdom of darkness. The spirit of Satan will do everything he can to disrupt your efforts to establish and lead captives to the gospel of peace. The devil loves to cry, "Condemned"; but Jesus loves to cry "Redeemed by My blood."
So we must be prepared with a good conscience: "This charge I commit unto thee, son Timothy, according to the prophecies which went before on thee, that thou by them mightest war a good warfare; Holding faith and a good conscience; which some having put away concerning faith have made shipwreck" (1 Timothy 1:18-19). In other words, be ready for combat and have faith in the power of the Gospel to redeem and deliver:
"For the preaching of the cross is to them that perish foolishness; but unto us which are saved it is the power of God. For after that in the wisdom of God the world by wisdom knew not God it pleased God by the foolishness of preaching to save them that believe" (1 Corinthians 1:18, 21). We should be longsuffering when provoked, prepared for assaults which seek to obscure our purpose and cause our feet to stumble.
And we must be peacemakers: "And all things are of God, who hath reconciled us to himself by Jesus Christ, and hath given to us the ministry of reconciliation; to wit, that GOD WAS IN CHRIST, RECONCILING THE WORLD unto himself; NOT IMPUTING THEIR TRESPASSES UNTO THEM; and hath committed unto us the word of reconciliation. Now then we are ambassadors for Christ, as though God did beseech you by us: we pray you in Christ's stead, be ye reconciled to God" (2 Corinthians 5:18-20, emphasis added). Accordingly, we must approach peace with our adversaries with a holy zeal as a soldier aggressively tears down fortresses of his enemies.
If we know somebody is not right with us, let us seek to make it right with him, pulling down the stronghold of the adversary that divides. We must not be passive about it. To overcome, we must forgive and initiate peace. If we want to be free, we must love our enemies and help set them free. "Let him eschew evil and do good; let him seek peace and ensue it" (1 Peter 3:11). Peace establishes harmony. When we seek peace, we aim at it, strive after something; when we "ensue" peace, we earnestly endeavor to acquire it. The fruit of righteousness is sown in peace of them that make peace (James 3:18).
How do we initiate peace? By not fighting back when attacked (Matthew 5:39, 44; 1 Peter 3:9); settling conflicts before the sun goes down upon our wrath (Matthew 5:25, Ephesians 4:27); making restitution; forgiving (Matthew 18:32-35, Ephesians 4.32); yielding (Ecclesiastes 10:4). If we choose to withdraw or if we strive and seek to defend or justify our own cause (Philippians 2:3), we will give place to the devil. Love instead. The key to turning bitterness into genuine love is voluntary investment in the lives of our adversaries. Jesus said it, "…bless them that curse you, do good to them that hate you…" (Matthew 5:44). Believe and obey. Just do it. "If our transgressions and our sins be upon us, and we pine away in them, how should we live?" (Ezekiel 33:10). There is power in God's peace.
If we humble ourselves in the sight of the Lord, He will lift us up (James 4:10). "Lift" means "to raise the spirits by the blessings of salvation"; the word also means "to exalt, to raise to dignity, honor and happiness" (See Luke 1:52.) (See Thayer's Greek-English Lexicon.) Do not let an offense lie open for the adversary to come in and build a stronghold and destroy your peace of mind. Confess your faults. Quickly. Confession of faults will destroy the enmity so that we can love those who have offended us; and it sets your enemy at liberty from the guilt of his transgression. We have forgiven his indebtedness. All of this empowers us to stand up against the devil. We are clean. He lost the battle, and we have gained spiritual authority.
Shield of Faith
The shield of faith is another defensive weapon against the fiery darts of the devil. Through faith we know our position in Jesus, having discernment in regard to the oppressive tactics of the devil and then "defending" our ground against those attacks with God's Word. "In God, I will praise his word, in God I have put my trust: I will not fear what flesh can do unto me" (Psalm 56:4).
Truth makes us free. As we employ our shield of faith, we become victorious; and the more we obey God's Word, the less we are attacked in that area, and the more spiritual authority we acquire. Our faith increases boldness, confidence. The truth we engraft in the inner man (memorize/meditate upon) serves as armor when personally attacked. We cast down images in our mind that exalt themselves against the knowledge of God, and we bring every negative thought into captivity to the obedience of God (2 Corinthians 10:5). Therefore, the Word is a mighty weapon of warfare (2 Corinthians 10:4).
For example, when we are tempted or attacked by any one of these conditions of the heart or deeds from the past, we can fight back with the written Word of God, which is our protection:
Condemnation:                                                             Romans 8.1, Col 1:20-22
Fear:                                                                            2 Timothy 1:7, Psalm 91, Isaiah 41:10-                                                                                     11, Isaiah 51:12-13, Psalm 27
Addictions/Idols:                                                           1 Cor. 6:11, Exodus 20:3, Matt. 4:10,
1 John 2:15, Gal. 2:20, 1 Peter 4:1-2
Depression/hatred:                                                        John 10:10, Rom. 6:13-14
Sickness:                                                                      Ex. 15:26, Psalm 107:20, 1 Peter 2:24                                                                                      Pro. 4:20-22
When attacked by oppressive spirits, take out the shield of faith and counterattack with the weapons God has given us:
"Jesus, whom I serve, has given me power to tread on serpents and scorpions and over all the power of the enemy, and nothing shall by any means hurt me" (Luke 10:19).
"God will deliver me from the snare of the fowler and from the noisome pestilence. He shall cover me with His feathers and under His wings I shall trust; His truth shall be my shield and buckler. I will not be afraid for the terror by night, nor for the arrow that flieth by day…" (Psalm 91).
Call upon angelic reinforcements to break the teeth of the oppressing spirit (Psalm 3:7; 5:6), to chase it away and persecute it (Psalm 35:5-6), to shut the mouth of the lion (Hebrews 11:33). One night I had come from a prayer meeting and had just went to bed when all of a sudden, I felt a sharp pain in my legs, like a "charley horse" (pain and stiffness from muscular strain in arm or leg). I instinctively knew what was happening; the devil was mad and wanted to put fear in me. So I got up and started quoting Psalm 91 as if I was looking right at the devil. Then I called for angelic reinforcements so that I could go to sleep. And within minutes the oppression left, and I fell instantly to sleep.
Helmet of Salvation
There are two components here: the helmet and salvation. The helmet of salvation protects the head. The helmet is the covering of the blood which flows over the head and down the whole body. Jesus is "Head" of the Body. The blood purchased our salvation. We are saved as the blood flows over our body when the name of Jesus is called over it.
Jesus is the helmet, the Captain of the Army, the Lord of Hosts. Salvation is a weapon of warfare; we no longer are living under a curse and Satan no longer has any jurisdiction over us. The blood, the Name, and the oneness of God are represented in the helmet of salvation.
The Name of Jesus brings salvation: "Behold God is my salvation; I will trust, and not be afraid: for the LORD JEHOVAH is my strength and my song; he also is become my salvation" (Isaiah 12:2). The Hebrew meaning of salvation in this verse is "Yeshua," which is the Name of Jesus. There is no other Name under heaven by which we can be "saved" (Acts 4:12). Yeshua means deliverance, help, victory; the primary meaning of the word is to rescue from distress. Therefore, Jesus is the hope of our salvation. So this verse speaks of the Name of Jesus. We fight through the Name of Jesus, declaring Him our King, our Victor.
Sword of the Spirit – Word of God
This is our offensive weapon: the confession of our mouth. The "word" describing the Sword is translated "Rhema," which means "that which is or has been uttered by the living voice, thing spoken, word…saving truth which has God for its author." They are utterances in which God through someone declares His mind (Thayers). "And it came to pass as the angels were gone away from them into heaven, the shepherds said one to another. Let us now go even unto Bethlehem, and see this thing, which is come to pass, which the Lord hath made known unto us" (Luke 2:15).
Through the angel of the Lord, the shepherds received the word of the Lord. It is the all-powerful command of God. "Word" in this verse originates from the Holy Spirit, in contrast to "Logos," which is the word as an expression of intelligence—the utterance of human language. Rhema is so powerful that, when we hear it from the Holy Spirit, we really know we have heard from God, and we can speak it forth with confidence.
The Sword of the Spirit is the spoken Word of God. The word is spirit. Some swords are blunt on one side and sharp on the other. The Sword of the Spirit is razor sharp on both sides—hence its reference to a "two-edged" sword in Hebrews 4:12. Two-edged means "a double mouth." It has double the impact. We said the Word is an utterance in which God declares His mind through another. Hence, we get the picture of a double mouth. The Holy Spirit quickens the Word and draws it up out of our spirit, fills the mind, and then it comes out of the mouth—first His mouth—then ours—a "double mouth." It slices right into the heart of the matter, discerning thoughts and intents.
God needs a mouthpiece to declare His authority and commands. The sword of the Spirit is God speaking through us to establish His judgment; the sword offends, challenges, overthrows; it is our offensive weapon to pull down strongholds of lies and man's philosophies contrary to God's knowledge; it attacks wickedness and sin for the purpose of bringing judgment and taking dominion. It slices through, dissects, and destroys principalities and powers of darkness.
"Let the high praises of God be in their mouth, and a two-edged sword in their hand; to execute vengeance upon the heathen, and punishment upon the people; to bind their kings with chains, and their nobles with fetters of iron; to execute upon them the judgment written: this honor have all his saints" (Psalm 149:6-9)
Jeremiah spoke "Rhema." The Lord told him, "…for thou shalt go to all that I shall send thee and whatsoever I command thee thou shalt speak" (Jeremiah 2:7). The Lord touched his mouth and said, "Behold I have put my words in thy mouth" (Jeremiah 2:9). Jeremiah was God's battle ax who was used to speak forth judgment: "Thou art my battle axe and weapons of war: for with thee will I break in pieces the nations, and with thee will I destroy kingdoms" (Jeremiah 51:20).
Holy Spirit (Intercessory Prayer)
We are covered with the blood. We have the Word. Now we must make intercession through the Holy Spirit to defeat the forces of darkness over our families, city, and nation. Satan wants to defeat us, but we must become ambassadors for Jesus, beseeching those who would persecute and revile us, in Christ's stead, to be reconciled to God (2 Corinthians 5:20). Satan wants to create division so that we fight back carnally and lose our ground spiritually. This is why we must remember that we are not fighting flesh and blood, but principalities and powers which are exerting a last ditch thrust to take away the seed that was sown in someone's heart or to prevent a work of righteousness.
Satan sows discord both in our heart and in the heart of those we are working with. We must be careful not to judge or attack the person, but remember who the real enemy is. As we apply the principles in this book, we learn to discern who the enemy is. And this causes us to rise up in righteous boldness and fight back with holy terror. Since he wants division, we fight back, restoring the very enemies Satan wants to use against us, as we intercede for them in intercessory prayer. We tear every high place down. But while we love our enemies, we roar at the principalities of darkness and we have company, as something else happens:
God now steps in through our invitation in prayer. He thunders in the heavens. He sends out His arrows and scatters our enemies. Spoken from the lips of one who endured great trials, King David described the victorious power of God over the kingdom of darkness:
"The LORD also thundered in the heavens, and the Highest gave his voice; hail stones and coals of fire. Yea, he sent out his arrows, and scattered them; and he shot out lightnings, and discomfited them. Then the channels of waters were seen and the foundations of the world were discovered at thy rebuke, O LORD, at the blast of the breath of thy nostrils. He sent from above, he took me, he drew me out of many waters. He delivered me from my strong enemy, and from them which hated me: for they were too strong for me. They prevented me in the day of my calamity: but the LORD was my stay" (Psalm 18:13-18).
When we do what is right, God thunders. Notice the words, "foundations of the world were discovered." Webster Dictionary states foundation is the basis upon which something stands or is supported. "Discovered," according to the HebrewChaldee Lexicon of the Old Testament, means to disclose, reveal, uncover. This means the devil's schemes are exposed. God rips apart the devil's lies—his foundations—and re-establishes firm ground for a new foundation. Then King David goes on to say how he was delivered:
"The Lord rewarded me according to my righteousness; according to the cleanness of my hands hath he recompensed me. For I have kept the ways of the LORD, and have not wickedly departed from my God. For all his judgments were before me, and I did not put away his statutes from me. I was also upright before him, and I kept myself from mine iniquity. Therefore, hath the Lord recompensed me according to my righteousness, according to the cleanness of my hands in his eyesight" (Psalm 18:20-24).
When we stop fighting one another and pursue peace, God brings down the walls and destroys the enmity.
This article "Weapons of Warfare" by Carole J. Keller was excerpted from the book Free At Last! March 2011. It may be used for study & research purposes only.