Many and most have done and are doing a great job, and hope springs joyfully at the expectation of the future for these ministries. Some, sad to say, have loved this present world and have taken their ministries with them. You can't tell the difference between their congregations and the world. The standards of dress (modesty, jewelry, make-up, hair, and women dressing like men) are so different.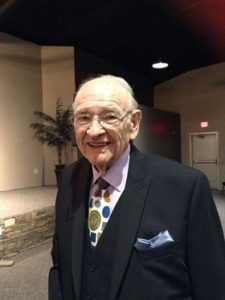 By Fred Foster
To View the Entire Article, Click Here
To Download the Entire Article Directly to Your Computer, Click Here
To View the Outline, Click Here
To View the PowerPoint, Click Here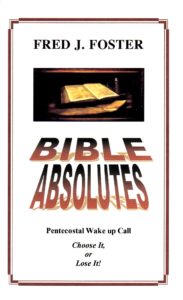 When I first met the Lord Jesus Christ as a 21 year old university student, I came into the most different surroundings of my life. I not only encountered the Lord of Glory, I found a way of life based on the Word of God. I found people who had committed themselves to living their lives according to the depiction of Holy Writ.
I found a people dissimilar to others in society around them. They believed in high morals, a strict modesty of dress, women to have long hair with men having short hair, and women not dressing like men. Their preachers taught against smoking, and this was long before the medical community said it was a detriment to health. What a wonderful church I suddenly found myself in.
What do the scriptures say?
Two scriptures stood out prominently: "Love not the world, neither the things of the world. If any man love the world, the love of the Father is not in him" (1 John 2:15) and "Follow peace with all men, and holiness, without which no man shall see the Lord" (Heb. 12:14).
With the enthusiasm of a new convert and hunger to know all I could about God, I began studying His Word. The cross, New Testament salvation (Acts 2:38), walking prayerfully with Jesus Christ, and especially the standards of separation that made us different, along with the history, archaeology, and customs of the biblical people became a daily diet.
I wanted to make sure about what I was getting into. I already had a master plan for my life, but if I followed these people, it would drastically alter that future. That's why I dug deeply into the Word.
I especially wanted to know about the lifestyle change. It would affect every area of my life, family, wife, children, and, when God soon called me to preach, the people I would be leading. I must be right. I must be biblical. I must be able to conscientiously look people in the eye and say that this is how God wants us to live.
The Bible Road Map
As I continued my study of the Bible, I found these people were directly in the middle of what the Bible teaches. I dedicated my life and ministry to what I found in the pages of this book that I was learning to love more and more. I believed the Bible was God's Word to man and was the roadmap to victorious Christian living and to the eternal home in Glory. I didn't want to deviate one iota from its pathway.
To View the Entire Article, Click Here
To Download the Entire Article Directly to Your Computer, Click Here
To View the Outline, Click Here
To View the PowerPoint, Click Here