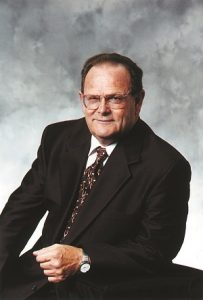 By David Reynolds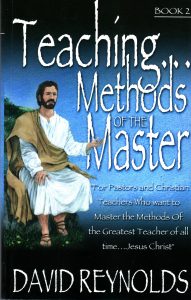 "… I have esteemed the words of his mouth more than necessary bread" (Job 23:12).
The Beauty and Power Of Words:
With words Hitler inflamed his people to heights of hate, and with words Churchill kindled fires of hope in a disheart­ened land.
For some time now I have been intrigued by the power and beauty of words. I marvel how words can be combined into a Poem to express not only meaning but also the deepest emotions of the poet. "Pleasant words are as a honeycomb, sweet to the soul and health to the bones" (Proverbs 16:24). "… How sweet thy words to my taste… " (Psalms 119:103).
"Psychologists have discovered that we think with words. We don't have the thoughts first and then seek for words to express them. We have to have the words first; then we can think the thoughts" (Bernice Fitz-Gibbons).
I am amazed how a man's words can transcend his life and speak to generations years after the writer has passed on. Shakespeare and Milton live on in the words they penned. Socrates and Plato live on in their teachings. Using much the same methods used by Jesus, they taught by talking as they walked along with their students. Their message then was frozen in written form. These words influenced their Greek culture and then the Roman world—and even our world today. Mohammed as well as Buddha influenced millions with their words.
I well remember going with my father to the Civic Auditorium in Portland to hear Dr. Martin Luther King speak. There has only been a few times in my life that I have been as stirred as I was that night. Most of the words which Dr. King used were words which I have used—yet there was a difference. The choice of words, the order in which they were used along with the spirit of the man behind them, moved me. I was almost persuaded to join his cause. The words of his famous message, "I Have A Dream," is just as alive today as it was when he spoke them in the park in Washington, DC. Even though he was shot to death soon after this speech—his words live on.
My father had a wonderful ministry as a preacher, teacher and an author. He was a good preacher and a masterful teacher. I watched and learned from the way he presented his lessons. Students listened and learned when he taught. He used the same words as others but it was his choice of, the organization of, and most of all his personality breathed into those words which brought them to life. "My son, attend to my words… for they are life unto those that find them and health to their flesh" (Proverbs 4:20-22).
I believe that my father's greatest impact on the King­dom of God, however, will be his writing ministry. I never appreciated this ministry as much as when I went to Papua New Guinea, and used dad's written words. These lessons were simple and well organized. He had the ability to cut through the unimportant in order to get to the important in a minimum of time. It is no wonder that our Foreign Missionary Department chose the "Alpha Bible Course" to be used by our Foreign Bible Schools throughout the world.
This publication has now been translated into 28 languages.
A funny, but true, story is told which took place in the Philippines Bible School. On a test, a scripture was quoted from the Pauline Epistles and the students were asked to name the author. The answer came back from one of the students, "Ralph V. Reynolds." No—he did not write the Epistles but his written lessons have done much to explain and open the understanding of them to many students all over the world.
While I was teaching in Papua New Guinea, Bro. Dege gave me a valuable neck ornament, which was worn by a chief of one of the tribes and then given to Bro. Dege when the leader was converted. Bro. Dege wanted me to give the ornament to the chief writer—Ralph V. Reynolds.
When I taught in New Delhi, India, a teacher from up in the tribal country of Northeast India asked me if I was related to Vincent Reynolds for he had used his lessons when teaching and felt they were so valuable. Dad's books and Bible lessons will live many years after he is gone. How will they live? In words.
In Ethiopia, Bro. Teklamarian was given some literature showing the truth of the Oneness of God. He contacted Rev. Wendell who shared the Gospel more fully and thus began the great revival we are witnessing in Ethiopia today.
An Egyptian, Bro. Sedra, on his way to attend a trinitarian Bible School was given a tract on baptism in Jesus Name at a bus station. He called the local Pastor and ended up going to one of our Bible Schools. Today his son is the UPCI missionary to Egypt.
Bro. Lera received the revelation of the one true God while attending an Evangelical Bible school in northeast India and was then put out of that church. He found some literature on this truth—with Bro. Ellis Scism's name and address on it. He contacted Bro. Scism in south India and they got together, and thus started the great revival up in that tribal area. There are now over 70,000 believers today baptized in Jesus Name and many are filled with the Holy Spirit speaking with other tongues. These all are examples of the power of the written word.
Words Bring Faith:
Words have the ability to create faith in the hearer. The Bible tells us, "…Faith cometh by hearing, and hearing by the word of God" (Romans 10:17). God chooses to save through the foolishness of preaching—anointed words. In a recent crusade held by Billy Cole in Papua New Guinea, his partner Douglas Klinedinst brought out the thought that Peter did not walk on water, he walked on the word, "Come." What a wonderful thought! Jesus said, "Come," and Peter stepped out by faith on the word of Jesus.
Words Bring Comfort:
Words can bring comfort. There are times we all go through dark valleys and many times it is words of encouragement spoken by a friend which help bring us out on the other side. We need to hear, at times, "This too will pass." Words of the second coming of Jesus can be of great comfort during dark times. The Bible tells us to, "Comfort one another with these words" (I Thessalonians 4:18).
Words Bring Healing:
"He sent his word, and healed them, and delivered them from destruction" (Psalm 107:20). Jesus used the medium of words to instruct life to return to Lazarus. "…He cried with a loud voice, Lazarus come forth" (John 11:43). In fact He used His voice as a channel through which most of His miracles of healing took place. He could have thought it and it would happen. He could have touched them, and many times He did, and they would be healed. However, the majority of time He used the spoken word—and miracles happened. There can be healing in words.
Words Bring Peace:
Jesus used words and said, "Peace be still, and the wind ceased, and there was a great calm." So, also it is so for the healing of our fears and the healing of our emotions.
The Master still speaks. "Peace I leave with you, my peace I give unto you; not as the world giveth, give I unto you. Let not your heart be troubled, neither let it be afraid" (John 14:27). He gives us words of peace.
Words Bring Cleansing:
God's words are powerful and our words also have power with God. God's words have a cleansing effect on the hearer. "Now ye are clean through the word which I have spoken unto you" (John 15:3).
Words Communicate:
Just as God used words to reveal Himself, to heal and to cleanse mankind, it is important that we also use words when we come before Him. I know that He can read our thoughts, but I believe He desires us to speak to Him. So often we will groan or else say the same words over and over again in vain repetition. We need to put our worship, our needs and our love into words. He said to ask. He also said, "Let your petitions be known… " We need to be just as careful and definite with our words as we would be if coming before an important person to whom we wish to communicate. Only at those special times of intercessory prayer will God understand and answer groanings that cannot be uttered. Be positive, be definite, be articulate with your communication with Him.
Words have the power to open understanding, or to leave understanding closed. This came to me so force­fully while teaching Bible School in Papua New Guinea. Even though English is the official language, there are over seven hundred languages and dialects in this coun­try. Pidgin is the nearest thing they have to be able to communicate with the people of another tribe. A number of times, while preaching I would have two translators, the first to translate into pidgin and the second to translate into the local dialect.
Pidgin originally developed over a century ago in the sugar cane fields of Queensland, Australia. Workers could not communicate with each other nor with their overseers. The overseers spoke English or German so the natives arranged some English and German words according to the Melanesian grammar pattern and a language was born.
I found Pidgin to be very colorful yet a very limiting language. There are only two thousand words in the entire language. For example, there are no words for heaven and earth so they use 'sky' and 'ground'. Eter­nity is, all time, all time' . There are no words to communicate manifestation, omniscience or omnipres­ence. Omnipotence, for instance is, all power, all power'. Many times I would have to stop, back up and use a less descriptive word. By my use of a word I received blank stares or by the use of another I saw the light of understanding—which brought smiles and loud clap­ping.
We can see the power of a common language in Genesis 11. "Now the whole world had one language and a common speech… The Lord said, If as one people speaking the same language… nothing they plan to do will be impossible for them. Come let us go down and confuse their language so they will not understand each other. So the Lord scattered them from there over all the earth… "(NIV). Here we also see the power of language not understood.
The Power and Beauty of The Word—The Bible:
To the Christian teacher there are no more beautiful, powerful and communicative words than are contained in the Bible. It is the ultimate authority and our ultimate source of words. It is the Word.
John Klemin stated, "I believe that three of the most powerful words ever spoken came from the lips of our Lord, thrice repeated, in Matthew 4:4, 7, 10, where He responded to Satan with these words: 'It is written'."
"For the word of God is quick, and powerful, and sharper than any twoedged sword, piercing even to the dividing asunder of soul and spirit, and of the joints and marrow, and is a discerner of the thoughts and intents of the heart" (Hebrews 4:12).
"Heaven and earth shall pass away, but my words shall not pass away" (Matthew 24:35).
"How sweet are thy words unto my taste! yea, sweeter than honey to my mouth!" (Psalm 119: 103).
God writes using words! God gave Moses the ten commandments for the children of Israel written on two tables of stone, written with the finger of God (Deuteronomy 9:10). God says that the names of those who will enter heaven are, "… they that are written in the Lamb's book of
life." (Revelation 21:27). Jesus stooped down and with His finger wrote on the ground (John 8:6). II Corinthians 3:3 speaks of the Spirit of the living God writing, "not with ink, not in tables of stone," this time, "but in the fleshy tables of the heart."
Peter was given the keys to the Kingdom based upon his confession—in words, "Thou art the Christ, the son of the living God."
Christ said, "And I will give unto thee the keys of the kingdom of heaven: and whatsoever thou shalt bind on earth shall be bound in heaven: and whatsoever thou shalt loose on earth shall be loosed in heaven" (Matthew 16:19).
How would he exercise this authority? By withholding God's Word he could bind on earth—which also would bind for eternity. By speaking the truth he was able to open salvation to the Jews on the Day of Pentecost, (Acts chapter 2) to the Samaritans in Acts chapter 8 and to the Gentiles in Acts chapter 10. He opened the Kingdom of God to them, in all cases, by using the Word of God.
"Death and life are in the power of the tongue" (Prov­erbs 18:21). They obtained eternal life because Peter did not hold back the words of Life.
Jesus, the Master Teacher of all teachers, said "… the words that I speak unto you, they are spirit, and they are life" (John 6:63). By speaking His words we can, in turn, grant life.
III. Jesus, The Word Revealed:
Words are so powerful God chose this medium to express Himself in creation. "Though faith we understand that the worlds were framed by the word of God" (Hebrews 11:3,).
"And God said, Let there be light and there was light" (Genesis 1:3).
"And God said, Let there be a firmament… and it was so" (Genesis 1:4-7,).
"And God said, Let the waters… be gathered together… and it was so" (Genesis 1:9).
"And God said, Let the earth bring forth grass… and it was so" (Genesis 1:11).
"And God said, Let there be light in the firmament… and it was so" (Genesis 1:14-15,).
"And God said, Let the waters bring forth abundantly… and God saw it was good" (Genesis 1:20-21).
"And God said, Let the earth bring forth the living creature after his kind… and God saw that it was good" (Genesis 1:24-25).
God spoke and it happened. He expressed Himself and matter and energy came into being. His greatest creative expression, however, was, God manifest in the flesh (I Timothy 3:16).
"In the beginning was the Word, and the Word was with God, and the Word was God. The same was in the beginning with God" (John 1:1-2,).
"All things were made by him; and without him was not anything made that was made" (John 1:3).
"And the Word was made flesh and dwelt among us, and we beheld his glory, the glory as of the only begotten, of the Father, full of grace and truth" (John 1:14).
You cannot separate God from His words. One's words are the expression of one's self. It is the primary way that we communicate our true personality to another person.
This is the greatest visual illustration of a word ever given, and it was given by the Master Teacher. God mani­fested or showed Himself in the flesh. God expressed Himself to the earth through creation by the spoken Word. This spoken Word then took upon Him the form of a servant, and was made in the likeness of men.
The Teacher and His Words:
"And Samuel grew and the Lord was with him and let none of his words fall to the ground" (I Samuel 3:19).
The tool of a teacher is his words. He may illustrate them, visualize them, combine and recombine them but is always working with words.
"And seeing the multitudes, he went up into a mountain: and when he was set, his disciples came unto him: And he opened his mouth, and taught them, saying, Blessed are the poor in spirit: for theirs is the kingdom of heaven" (Matthew 5:1-3).
Oh, what a lesson. It covers over three chapters or one hundred and eleven verses. Many claim it to be the greatest lesson ever taught—all while sitting down talking; but all the time teaching truths by painting word pictures and telling earthly stories with a spiritual meaning—teaching using words.
To Teach—Use Words Easily Understood:
Speaking, or using words is not necessarily teach­ing. A teacher has not taught unless a student has learned. Even though it is the responsibility of the student to bring to the lesson a desire to learn, it is the responsibility of the teacher to bring understanding to turn on the lights for the student.
The skills and tools of learning are in the hands of the teacher. The teacher controls the setting, the atmosphere and the contents of the lesson. It is the responsibility of the teacher to find ways to communicate—to open up the mind of the student to the lesson to be learned—primarily through the medium of words.
Before leaving for Papua New Guinea I spent hours gathering curriculum material, organizing this material and preparing the lessons for the Bible School students who were waiting for me. Before I left I used these materials to develop a Scope and Sequence—all ready to go.
When I got there and started using all this material I soon found I was not communicating. Yes, I was speaking words but these words where not understood and the the lessons I prepared were way over their heads. First, I found that one of our main Overseas Ministry training books, although well written, was much too difficult for these students. Many of my students had less than a grade six education, and most of them had just come to the Lord; thus they did not even have a background of the basic Bible Stories upon which to build. Even though I had carried over enough for each student and even though I had paid a lot for them, I had to set the books aside. I gave them to the students with the hope that there would be a day when they would grow in understanding enough to benefit from them.
A teacher must be willing and able to adjust, so I brought out my Exploring God's Word charts and started to use them—the pictures helped to explain my words. I then searched for simple words which could easily be translated into Pidgin. Every time the translator hesi­tated, not understanding a word, I would back up and pick a new word until he understood. Every time I saw expressionless faces I came back again to the idea from another direction until the smiles and clapping told me I had scored. You see it was my responsibility to com­municate to them—not theirs to understand me. Oh! How I wished I could speak Pidgin!
These students wanted to learn; it was up to me, their teacher to keep trying and changing the methods and the medium until I found the way to communicate  In the profession we refer to this as 'dip sticking' or monitor­ing and adjusting. It is my job as teacher to read the faces and to search for the words to communicate the mes­sage.
"For if the trumpet give an uncertain sound, who shall prepare himself to the battle? So likewise ye, except ye utter by the tongue words easy to be under­stood, how shall it be known what is spoken? for ye shall speak into the air" (I Corinthians 14:8-9).
Many times I felt like, "I know you believe you understood what you think I said, But… I am not sure you realize that what you heard is not what I meant."
Apostle Paul was asked by a Roman Captain if he could speak the Greek language (Acts 21:37). This Captain wanted to find out from him why the multitude was trying to kill him without the crowd understanding. Paul explained to the Captain in Greek, then asked permission to speak to the multitude. He caused a great silence to come over the crowd when he spoke to them in the Hebrew tongue (Acts 21:40, Acts 22:2).
A common language bridges the distance between people. So, also, does a common vocabulary within a language. Many times when I taught science I would have to teach first a body of words and their meaning before I could teach them the subject matter.
To Teach—Watch The Spirit of Your Words:
There is an unseen force behind a man's words which can only be ascribed to his spirit and not to his intellect. The spirit of a man's words can help commu­nicate or it can hinder a message. "For what man knoweth the things of a man, save the spirit ofman which is in him?… " (I Corinthians 2:11).
Communication, or the lack thereof, is said to be the number one cause of strife within marriages today. In fact, I read that the only indicator which will predict whether or not a marriage is in trouble is the number of negative words, compared to the number of positive words spoken to each other. If the negative words become more then ten out of each one hundred—the marriage very likely will fail.
The lack of an ability to use words—to express deep feelings is destroying homes and marriages today. This is especially a problem for we men; who pride ourselves by doing and not by speaking. Many tender thoughts are not communicated and thus strong feelings build up.
We are not really talking to each other in our modern hectic lifestyle. It is not just the number of words which is causing the problem, it is also the spirit in which these words are spoken.
"…Is she thy companion, and the wife of thy cov­enant. And did not he make one? Yet had he the residue of the spirit. And wherefore one? That he might seek a godly seed. Therefore take heed to your spirit, and let none deal treacherously against the wife of his youth. For the LORD, the God of Israel, saith that he hateth putting away: for one covereth violence with his gar­ment, saith the LORD of hosts: therefore take heed to your spirit, that ye deal not treacherously" (Malachi 2:14-16).
As Christian teachers we must make sure that the spirit behind our words is the correct spirit and it is projecting the Spirit of Jesus Christ. "… The words that I speak unto you, they are spirit and they are life" (John 6:63).
Students can sense our spirit—even though we may speak so eloquently. Our words need always to be seasoned with grace and love. The Psalms tell of a man whose "… Words of his mouth were smoother than butter, but war was in his heart: his words were softer than oil, yet were they drawn swords" (Psalm 55:21).
"Let your speech be alway with grace, seasoned with salt, that ye may know how ye ought to answer every man" (Colossians 4:6).
It is the words used, the way we use them, coupled with the spirit with which we speak them which can bring positive results and enlightenment. Our students are silently screaming, "I don't care what you know and say until I know you care!"
To Teach—Control Your Tongue:
Teacher: know when to speak and when to withhold your words. Words can heal—but words can also hurt and destroy. It is not true, "Sticks and stones may break my bones but words will never hurt me." Yes, they can! There are thousands of children across this land who are being verbally abused every day. It leaves them scared for life. Words can break friendships. Words can destroy classrooms as well as marriages. Just as words a repowerful to destroy; words also are powerful to build.
A teacher of all people must have control of his attitude and his tongue.
"If any man among you seems to be religious, and bridleth not his tongue, but deceiveth his own heart, this man's religion is in vain" (James 1:26).
"Even so the tongue is a little member, and boasteth great things. Behold how great a matter a little fire kindleth" (James 3:5)."
…If any man offend not in word, the same is a perfect man, and is able also to bridle the whole body" (James 3:2).
Golden Gems
A careless word may kindle strife,
A cruel word may wreck a life,
A bitter word may hate instill;
A brutal word may smite and kill,
A gracious word may smooth the way;
A joyous word may light the day.
A timely word may lessen stress;
A loving word may heal and bless.
Author Unknown
Conclusion:
God can anoint and give us the words to use and the spirit in which to use them. My father tells of starting out as a tongue tied young teacher and preacher. I also was very shy and afraid of people. My father, my brother and myself all have a problem pronouncing words correctly—it seems to be a family trait. I still have problems even after many years of college and after thirty years in education, but I can testify to the fact that the Lord takes the weak things of this life and still uses them for the Kingdom of God.
God can give you the words also. When God called Moses, "And Moses said unto the LORD, 0 my Lord, I am not eloquent, neither heretofore, nor since thou hast spoken unto thy servant: but I am slow of speech, and of a slow tongue. And the LORD said unto him, Who hath made man's mouth? or who maketh the dumb, or deaf; or the seeing, or the blind? have not I the LORD? Now therefore go, and I will be with thy mouth, and teach thee what thou shalt say. And he said, 0 my Lord, send, I pray thee, by the hand of him whom thou wilt send" (Exodus 4:10-13).
Moses still did not want to go so God gave him Aaron his brother to be his spokesman. "I know that he can speak well" (verse 14). Notice, however, that when he went before Pharaoh it was Moses who did the speaking. The writer of Acts tells us that Moses was not only learned in the wisdom of the Egyptians but also was mighty in words and in deeds (Acts 7:22).
We are not just teachers, we are Christian teachers. We are not just using words, we are holding forth the word of life (Philippians 2:16)
The prayer of the Christian teacher should always
"Let the words of my mouth and the meditations of my heart be acceptable in thy sight , 0 Lord, my strength and my redeemer" (Psalm 19:14).
Teacher: I trust you also will fall in love with words for they are your main tool—use them wisely. Fall in love with the Word of God—if it says it; quote it the way it says it. If you can say it using Scripture—use the Scripture.
"A word fitly spoken is like apples of gold in baskets of silver" (Proverbs 25:11).
The above article, "Words…The Tools of The Teacher" was written by David Reynolds. The article was excerpted from chapter eight in Reynolds book, Teaching… Methods of the Master.
The material is copyrighted and should not be reprinted under any other name or author. However, this material may be freely used for personal study or research purposes.