In the process of time hatred was almost transformed into murder had it not been for the Lord's hand upon Joseph. His brothers conjured up a scheme of deception that fooled their father for over twenty years. One would wonder where Joseph got this conviction when his brothers exuded such deceptive behaviors.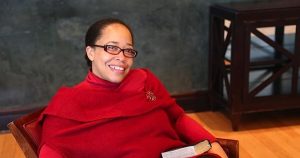 By Margaret R. Banks
To View the Entire Article, Click Here
To Download the Entire Article, Outline, or PowerPoint, Click Here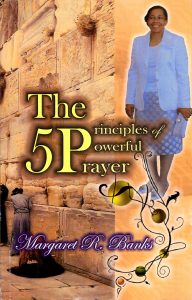 Thy word is a lamp unto my feet, and a light unto my path. Psalm 119:105.
On July 24, 2009 I woke to a text message from my sister Karen. She wrote, "Did you know the Lord can turn your life upside down in a second?" My first reaction was what went wrong. So I called and asked quizzically what happened? She heard the concern in my voice and said. -What's wrong? Girl, the Lord just spoke a word into my spirit and I am holding onto it." So, I said so cavalierly it only takes a Word from the Lord. She got so excited. She said, "That's it — a WORD from the Lord, that's all it takes."
It is so amazing how it only takes one WORD from the Lord in a split second that can facilitate a paradigm shift in your life. The Lord promised never to give you more than you can bear. In Exodus 12: 40-41 says Now the sojourning of the children of Israel, who dwelt in Egypt, was four hundred and thirty years. And it came to pass at the end of the four hundred and thirty years, even the selfsame day it came to pass, that all the hosts of the Lord went out from the land of Egypt. I want to highlight this portion of the scripture that said.. four hundred and thirty years, even the selfsame day it came to pass…the selfsame day tells me that when your trial, or tribulation comes to an end, or is declared over, and your file as it were is sealed, the prosecutor has to close his case too. He, the prosecutor, or I dare say, the enemy, cannot change or alter that final decision set forth on your behalf. Listen, I am ready, with bags packed, to get out of the situation that the enemy told me would never end. When God declares and decrees it to be over, then it is OVER! It took a word of hatred to sell Joseph in bondage, but it took a Word from the Lord to pull him out. Prophetically, it took over 20 years for Joseph's dream to be fulfilled, but when it came to pass, Joseph walked out of prison in style. I liked how
David, in Psalm 105:17-22, summarized the sequence of events:
Pharaoh, the king, sent a word to him
it loosed his shackles
it set him free
it made him a wise ruler over the kings house, substance and princes, and
allowed Israel's exodus story to be told even today.
What a WORD! What a GOD! I felt I needed to share the end of Joseph's story before I reviewed his dilemma. Joseph was a happy-go-lucky child. He knew he was daddy's boy and he would not let his brothers forget it. After many years of sibling rivalry on the part of his brothers, they planned and executed a brother's worst nightmare. Joseph was sold to slave traders, with no hope of ever seeing his family again. Joseph was now separated from all he knew to be familiar and was at the mercy of total strangers for a measly price of twenty pieces of silver. Joseph was banished to a place that was never a part of his many dreams or his own destiny.
To View the Entire Article, Click Here
To Download the Entire Article, Outline, or PowerPoint, Click Here