When you communicate (pray) with God…it opens doors of opportunity for God to intervene, to create a work of faith, to do the impossible, and to bring dreams to pass. One of the shorter verses in the Bible, I Thessalonians 5:17, spells it out correctly: "Pray without ceasing." When should a person pray?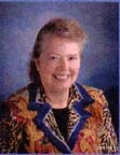 By Donna Hogue
To View the Entire Article, Click Here
To Download the Entire Article Directly to Your Computer, Click Here
To View the Outline, Click Here
To View the PowerPoint, Click Here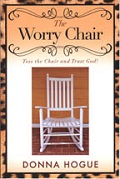 We have to pray with our eyes on God, not on the difficulties.
Oswald Chambers
The Bible has a startlingly-simple solution for anxiety: trust in God and His Word. Just like the instructions for my amaryllis plant, His instructions are clear and concise.
What do we gain by worry? All the great things desired in life stress, ulcers, shingles, headaches, high blood pressure, sleeplessness, and heart attacks…NOT! This is definitely a tongue-in-cheek statement. Medical studies have affirmed this observation by Dr. Charles Mayo, cofounder of the internationally-renowned Mayo Clinic:
"Worry affects circulation, the heart, the glands, the whole nervous system. I have never known a man who died from overwork, but many who died from doubt."'
The number-one effect worry has on a Christian is to run the flag of doubt to the top of the flag pole of faith and replace it. The worry flag signals Satan and says, "You are welcome to bring the other companions… fear, anxiety, and depression." Fear, when developed, spawns worry, which gnaws away at our confidence in God. There are many commandments in the Bible that tell us not to worry. We obey other commandments. "Be baptized every one of you in the name of Jesus Christ for the remission of sins," (Acts 2:38). "Thou shalt not kill," (Exodus 20:13), so why do we balk at "Do not worry…" (Matthew 6:25 NKJV)? It is a sin if we do not follow God's commands.
The New King James Version has eleven scriptural references for 'worry' and eight results for 'anxious.' In Philippians 4:6, Paul commanded: "Be anxious for nothing…" If you have been guilty of worrying or being anxious, start reading right now. You can be delivered today, this very minute. Confess it, and ask forgiveness. Torment and fear will flee at the name of Jesus!
If someone is watching your Christian walk, how you handle adversity can make an indelible impression—good or bad. What are some constructive ways to kick worry out of your life? Philippians 4:8 instructs us:
"Finally, brethren, whatsoever things are true, whatsoever things are honest, whatsoever things are just, whatsoever things are pure, whatsoever things are lovely, whatsoever things are of a good report; if there be any virtue, and if there be any praise, think on these things."
Philippians 4:8 leaves out all negative thoughts and sends any type of gossip back to the enemy of our soul, ushering in positive gems that sparkle with encouragement and faith.
How does prayer help? You are the one it affects, and you are the one that will benefit from it the most. Also, you are the one that is responsible for prayer.
To View the Entire Article, Click Here
To Download the Entire Article Directly to Your Computer, Click Here
To View the Outline, Click Here
To View the PowerPoint, Click Here