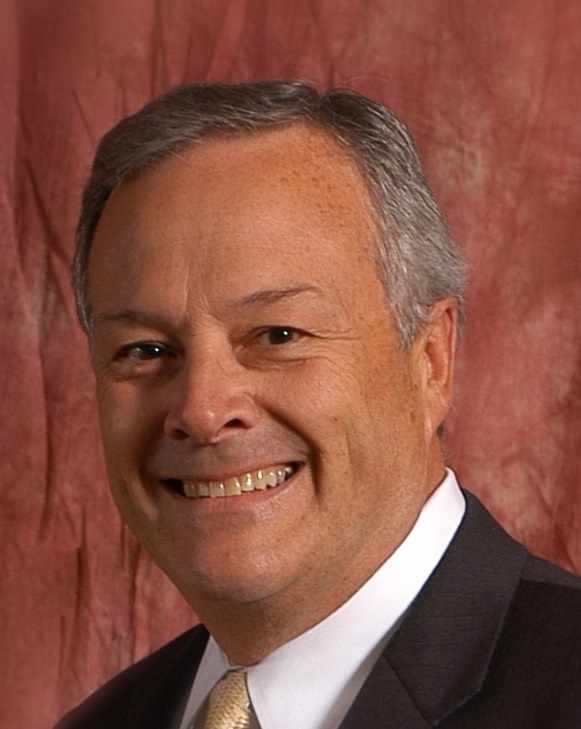 by Robert Stroup
One day as Jesus sat eating at the house of Simon, the leper, a woman abruptly entered the house bringing with her an alabaster box of precious ointment. Surprised by the intrusion, everyone stared at her in amazement as she pro­ceeded to break the box and pour its con­tents over Jesus' head in an act of worship and adoration. Immediately, some of the others who were present expressed anger at this "waste" and complained saying this ointment should have been sold and the money given to the poor. Jesus responded,
"Let her alone for she has wrought a good work on me she is come beforehand to anoint my body for its burial." These words indicate that this act of kindness may have been planted in this lady's heart and mind by the Lord Himself. When she graciously and thankfully responded to God's promptings it moved Jesus deeply. He commended her actions saying, "Verily  say unto you, wheresoever this gospel shall be preached throughout the whole world, this also that she hath done shall be spoken of for a memorial of her." (Mark 14:9). What a statement! It makes one wonder – what great thing did this woman do that so moved the Lord that He wanted the whole world to know about it? In Jesus own words, she was applauded by Him simply because "She hath done what she could." (Mark 14:8).
Before His ascension Jesus commis­sioned His church to go into the entire world and preach the gospel to every crea­ture. What an enormous responsibility! Today's world is populated with 6.7 billion people. If we look at our calling in its en­tirety it is enough to make even the most optimistic among us to helplessly throw up his hands proclaiming, "What we've been called to do is impossible! What's the use to even try? The little I could do isn't enough to make even a dent in such a massive undertaking." The Lord would have us to be encouraged in our calling by what Jesus said about this little woman with the alabaster box – "She did what she could!" If we'll do the same there can be little doubt but that we, too, will be commended by Him even as she was. He does not expect any of us to do it all. He simply asks that we would honestly and conscientiously do what we can.
Please understand – this is not a cop out. We can't use these words of Jesus as an excuse to do little or nothing. We must take them quite literally. This lady of whom Jesus spoke really had done what she could. She saw an opportunity and took hold of it. This is all that can be ex­pected of anyone. The Lord will also give us nudges and promptings in regards to things He would have each us to do. He will open doors of opportunity for us as He did for her and when He does all He asks is that we would walk through them and do what we can.
Many of us have heard the story of the hundreds of starfish that were washed ashore in a violent storm. They were ly­ing helplessly on the beach in danger of perishing when they were spotted by a little boy. Immediately he started picking them up – one by one – and throwing them back into the sea. A pessimistic old man observing the boy said, "Why are you wast­ing your time doing this? Your efforts are futile. There are so many of them that you could never possibly make a difference." The wise boy responded as he continued his life saving task: "It will make a differ­ence for this one … and for this one … and for this one … " He understood that by do­ing what he could he would indeed make a difference for many insignificant and not worthy of mention are not only noticed by the Lord but pro­nounced to be very significant to Him and worthy of reward: "Lord, when saw we thee an hungred, and fed thee? Or thirsty, and gave thee drink? When saw we thee a stranger, and took thee in? or naked, and clothed thee? Or when saw we thee sick, or in prison, and came unto thee? And the King shall answer and say unto them, Verily I say unto you, Inasmuch as ye have done it unto one of the least of these my brethren, ye have done it unto me." (Matthew 25:37-40).
Though our contributions to His work may seem small and insignificant to us – although they may seem as nothing – rest assured that songwriter Kittie J. Suffield was absolutely right when she penned these inspired words: "In the harvest field now ripened, There's a work for all to do. Hark, the voice of God is calling, To the harvest calling you … When the conflict here is ended, And our race on earth is run, He will say, if we are faithful, Wel­come home, my child, well done … Little is much when God is in it. Labor not for wealth or fame. There's a crown and you can win it, If you go in Jesus' name."
Indeed, little is much when God is in it.
Consider Bethlehem and this little town's contribution to the ages: "But thou, Beth­lehem Ephratah, though thou be little among the thousands of Judah, yet out of thee shall he come forth unto me that is to be ruler in Israel; whose goings forth have been from of old, from everlasting." (Micah 5:2). God can take that which is small and seemingly inconsequential and use it to bless the entire world.
How grateful we are at this Christmas season and always for the incarnation. How thankful we are that our great God did all He could for us. Now we, in turn, must do what we can for Him. If we do, in His time, He'll tell the world about it.
God bless! Have a wonderful Christ­mas and may 2008 be the best year ever for you and yours!
I don't think that we begin to un­derstand how much even our smallest kindnesses mean to the Lord and the significance that He places upon each and everyone of them. Jesus said, "Whosoever shall give to drink unto one of these little ones a cup of cold water only in the name of a disciple, verily I say unto you, he shall in no wise lose his reward." (Matthew 10:42). Did you get that? Only a cup of water!
Indiana Apostolic Trumpet I December 2007 3
Rev. Robert Stroup is the Dis­trict Superintendent of the Indiana District, United Pentecostal Church International, and Pastor of Pente­costals of South Lake in Merrillville, Indiana.