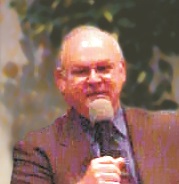 by John W. Grant
"His lord said unto him, well done, thou good and faithful servant: thou hast been faithful over a few things, I will make thee ruler over many things: enter thou into the joy of the lord" (Matthew 25:21 ).
Faithfulness is the ability to stick with something or one's ability to be thorough in the performance of duty. We quite often think of one who is steady, consistent, patient, and somewhat methodical in performance-one who never misses a service, shows up at all special events, and is loyal to God's financial plan, one who may be a plodder and moves at a tortoise's pace, but he is faithful. Then there is the high energy person who always moves at a jack rabbit's speed. Both of these individuals can be equally as faithful, or both can be failures. In Matthew, Jesus talked about various levels of individuals' talents. It is interesting how He connected good with faithful when He commended both the five- and the two- talent servants. Obviously, one's faithfulness is of no value unless it is connected with doing good. I interpret this to mean that one must know God's will and be faithful to a prescribed plan to see it accomplished. So, both the tortoise and the hare can be equally awarded if both are mindful that productivity is imperative. A good and faithful servant is one who manifests enough discipline to accomplish God's plan. I propose five steps to the fulfillment of God's will.
Vision. Vision is the ability to see God's will for your life. You cannot see life from God's point of view unless you sit where He sits. You must be determined each day to sit in heavenly places with Him. Vision enables you to discover your purpose and gives you direction, assurance, and confidence. Faith. Faith is knowing what you have envisioned is true, even if it is yet to come. There must also be an element of certainty in your faith. Your vision gives you the knowledge of His will, and by faith you can believe that it is possible to achieve. It is God's plan for you, and He will always help you see it to completion.
Goals. If you aim at nothing you hit nothing. If you establish goals, you can measure progress along the way. Set your goals and make sure that your efforts are directed accordingly. Planning. How do I get to where I want to be? It is simple: establish a plan. If while diligently working the plan you see that you are not accomplishing the desired results, then change it. By all means, do not make the mistake of abandoning your vision. Far too many have given up on their dream when they should be making changes in their plan.
Commitment. First Corinthians 4:2 states that "it is required in stewards that a man be found faithful:' By totally committing to your vision you will not squander your precious time. Make every moment count. Make every service count. Make every prayer session count. Make every message count. Make every altar call count. This is the only way you can stay true to God's will. If you know what to do and you have a plan to do it, then your purpose remains clear. When there is purpose, then there is desire, and staying focused is somewhat automatic. It is my belief that faithfulness is produced by desire.
The conclusion of the matter is that whether you methodically move at a snail's pace or you hit the track each day like a nervous thoroughbred, you cannot afford to be satisfied unless there is progress. The race is not to the swift -or I might say, to the slow. Either one is acceptable to God if you are doing His will. In order to someday hear Him say, "Well done;' you must make sure that you are doing well.
John W Grant is senior pastor of Calvary Gospel Church in Madison, Wisconsin, executive presbyter of the North Central Region, and an honorary member of the General Board.
January-February 2010 FORWARD 5