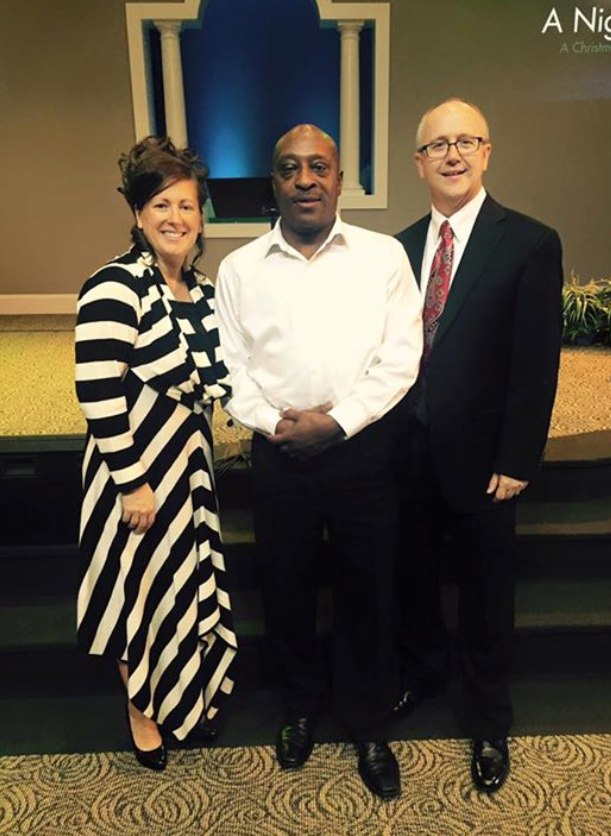 Salvation Army Ministry
Little did Willie know God had placed him in that exact spot at that exact time that day for much more than just a day's work. He was simply working to fulfill the requirements of his work therapy program when a woman he had never met before walked into the Salvation Army.
God can use "retail therapy" to start a ministry. Sis. Paula Watts, thrift store shopping at the time, noticed Willie as he was working that day in October of 2015 and reached out to him. It just so happened that she was the wife of Pastor Brent Watts of Abundant Life Church in Matthews, North Carolina. God had a divine purpose for her to be there that day, and that divine purpose included her path crossing the path of this young man. He responded to her invitation to church, and was baptized and received the Holy Ghost.
What Sis. Watts didn't know that day was that her meeting Willie would lead to a door that God was swinging open for a ministry of the church. The church now refers to that ministry as the
Salvation Army Ministry. This ministry is aimed at reaching men who are seeking restoration from substance abuse addiction at the Salvation Army Adult Rehabilitation Center in Charlotte, N.C.
The ministry is now privileged to pick up a vanload of men every Sunday from the rehabilitation facility. God opened the door for their church to provide a Sunday night Apostolic church service in the Salvation Army's very own chapel, and the church teaches a weekly Saturday night Bible study on location. This is facilitated by a team of around 20 volunteers.
"As Apostolics, we know it takes more than just therapy to overcome sin in our lives," Sis. Watts said. "This is why we make it a priority to expose these men to the full Gospel and to the power of the Holy Ghost."
The ministry has seen many lives changed since that day, and as a result, they have had over 100 first-time guests, directly from the Salvation Army Ministry. Thirty-four of them have received the gift of the Holy Ghost with the evidence of speaking in other tongues, and 29 have been baptized in the name of Jesus.
A miracle happened in a Sunday night service at the rehab center. A man named Charlie came up for special prayer. Little did anyone know he was in the process of detoxing drugs out of his system and had developed sores all over his body. Drugs were oozing out of his body, and he was bleeding. After prayer, Charlie began removing his shirt and bandages. He was trying to verify the miracle. His skin was completely sore free, and the bandages that had been previously soiled were now white as snow.
"Whether washing away sins or performing miracles, God has been mightily at work through our Salvation Army Ministry. To God be the glory," Sis. Watts exclaimed.