Making Your Sunday School Evangelistic – Part Two
Bro. Tim. Massengale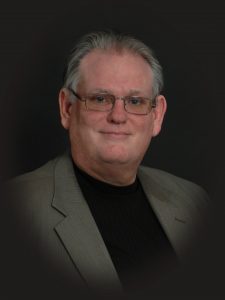 To View or Download the Entire Article , Outline or PowerPoint Click Here
The value of the Sunday school upon the growth of the church is immeasurable. It directly fulfills of two classic verses, one in the Old Testament and one in the New. The first is Deuteronomy 31:12: "Gather the people together, men, and women, and children, and thy stranger that is within thy gates, that they may hear, and that they may learn, and fear the Lord your God, and observe to do all the works of this law." Notice the commandment is not only to the family, but to the "stranger that is within thy gates." Sunday school is truly the "gathering" arm of the church, not to children only, but also to moms and dads and strangers not directly related to the church.
The second verse is Luke 14:21: "Go out quickly into the streets and lanes of the city, and bring in hither the poor, and the maimed, and the halt, and the blind." And verse 23: "Go out into the highways and hedges, and compel them to come in, that my house may be filled." How accurately this describes the ministry of Sunday school and Bus Ministry! The opponents of these ministries often complain that all they do is fill up the building and classrooms with ragged little kids. Exactly! That is what the Lord told us to do: "bring in hither the poor . . . that my house may be full!" There is a special blessing that is placed upon a church that does all that it can do with what is available. Of course, simply filling up a building is not our goal, but rather, it is to evangelize the children, and through this, reach their parents. It would be wonderful to fill up the facility with adults and children both. But in the absence of that, when the invited masses of our cities do not respond (make sure you have truly invited them), then the Lord said to fill the House of God with what is available – poor, halt, maimed, blind, what ever will come – even poor little children!
What are the basic elements that make an evangelistic Sunday school? There are many. We will not attempt to list all of them – entire books have been written on the subject. But here are some key factors that might be considered to help your Sunday school become more evangelistic.
……MORE….CLICK HERE TO VIEW ENTIRE ARTICLE……..
To View the 'Order More Click Here or the Photo