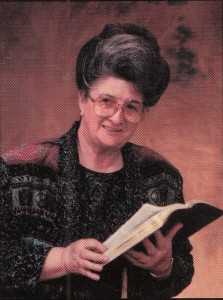 "A believer, after having been alone with Jesus, emanates the spirit of Christ. When we choose to spend time with the Lord, He will impart to us the desires of His heart; consequently, we take into our being the heartbeat of God! This is right and good in His sight."
To View the Entire Article, Click Here
To Download the Article Directly to Your Computer, Click Here
To View the Outline, Click Here
To View the PowerPoint, Click Here
By Fredi Trammell
Whisper a prayer in the morning,
Whisper a prayer at noon,
Whisper a prayer in the evening,
To keep your heart in tune.
God answers prayer in the morning
God answers prayer at noon
God answers prayer in the evening,
So keep your heart in tune.
Jesus may come in the morning
Jesus may come at noon,
Jesus may come in the evening,
So keep your heart in tune.
(author unknown)
Naturalists have discovered a very tiny insect which can dive into the murkiest of pools and rise to the surface completely dry and unharmed by the bacteria, oil, or any other contamination in the pool. Studying the little creature carefully, they discovered an invisible, crystal-like vesture covering the entire body of the mysterious little insect. A thin shield of atmospheric air, they say, surrounds its entire body; therefore, no moisture, no matter how contaminated, can affect the little insect. He swims around and is in no way affected by his surroundings. When he surfaces, he is dry and clean. The invisible, pure, crystal-like shield of air surrounds him and protects him.
The presence of the Lord Jesus Christ is the believer's invisible and invincible shield! This shield is formed only through abiding in the presence of Jesus until His Presence enfolds us, surrounds us, envelops us, and encompasses us. An invisible, invincible shield protects us from destruction by the enemy. The shield is the angel of his presence!
"In all their affliction he was afflicted, and the angle of his presence saved them: In his love and in his pity he redeemed them: and he bared them and carried them all the days of old" (Isaiah 63:9)
The believer who has lingered in the presence of Jesus the true Christian who has taken on His image and His spirit is not affected by his surroundings, no matter how repugnant they may be. He can go to work daily and be confronted with the filthy language, angry bosses, and sin of every imaginable source. But the Christian will surface undaunted free of any of the sins he has been forced to be exposed to, because of the invisible shield of overcoming power of closet prayer.
Every moment with Jesus counts! Every meal fasted, denying ourselves for His sake, counts! Every small deed done entirely for His glory counts!
To View the Entire Article, Click Here
To Download the Article Directly to Your Computer, Click Here
To View the Outline, Click Here