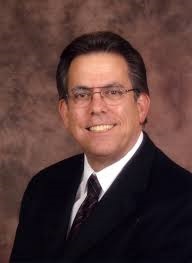 "Every New Testament believer owes it to himself or herself to do an in-depth study of both the Old and New Testaments on the God-ordained principles for tithes and offerings. Such a study would only open one's heart to the manifold blessings associated with giving everything to God with the heart."
To View the Entire Article, Click Here
To Download the Article Directly to Your Computer, Click Here
To View the Outline, Click Here
To View the PowerPoint, Click Here
By Howard Pastorella
2 Kings 4:6 -And it came to pass, when the vessels were full, that she said unto her son, Bring me yet a vessel. And he said unto her, There is not a vessel more. And the oil stayed.
A house full of Blessings
One can only imagine the feeling that must have come over Mrs. Prophetson. Every pot and vessel gathered from the entire community, capable of holding any kind of liquid, was now abiding under her roof. Each one was sweetly filled to the brim with fresh, heaven-sent oil! There was not a vessel more!
The Prophetsons were now completely surrounded by the miraculous, intervening power and provisions of Almighty God. There was simply not another place for Mrs. Prophetson and her boys to put one more blessing from God.
Mrs. Prophetson fully understood the meaning of Deuteronomy 8:18. All of the wealth in her possession was directly from the hand of God. She knew He had given her the power to get that wealth.
Deuteronomy 8:18 – But thou shalt remember the LORD thy God: for it is he that giveth thee power to get wealth, that he may establish his covenant which he sware unto thy fathers, as it is this day.
The above Scripture identifies that the purpose of wealth is to establish God's promised covenant to the fathers of Israel.
Surely, we have some idea of what Mrs. Prophetson felt like. Our heavenly Father has done a magnificent job of blessing us. We could spend an enormous amount of time, paper, and ink making a list of all His blessings. Take just a moment to count the blessings surrounding you and your family. A clear-sighted inventory of God's goodness to us would prompt us to join the Psalmist in saying, "Blessed be the LORD God, the God of Israel, who only doeth wondrous things" (Psalm 72:18) .
But How Much Are Those Blessings Worth?
Now, what are all of those blessings worth to you? If we were to put a price on them, wouldn't you agree that the financial sum would exceed the earnings of several lifetimes? The truth of the matter is that we could not afford them if we gave all of our earning potential back to God. The good news is that He doesn't expect it all back. The rest of this chapter and the next will attempt to identify God's priorities for spending what He has given to us.
With all of these blessings, surely we would want to give something back to God to show our gratitude, right? I am glad you agree; so does the Apostle Paul. Let's look at what his New Testament writings have to say about tithes and offerings.
To View the Entire Article, Click Here
To Download the Article Directly to Your Computer, Click Here
To View the Outline, Click Here