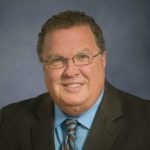 Transcribed By: Gregg Stone
Wouldn't you love to peek over someone's shoulder, take notes, watch intently, and listen quietly, like a small child observing his father?  A Biblical father literally taught everything he knew to his child in order to "pass it forward" and enable him to succeed. A true father is a mentor; unfortunately, the art of fathering is deficient today throughout many families and churches. Dr. Fred Childs realized that Christian leaders need such ministry on a personal level and he purposed to become a player by making a difference. "God was telling me that I must do something to resolve the mentoring dilemma," Dr. Childs said. "I believed God had prepared me for such a mission." He responded by starting www.ChurchMentor.Net, a new ministry resource designed to mentor and develop Christian leaders at every level, for a lifetime.
Although Dr. Childs has over 30 years of varied ministry, business, and consulting experience, he knew this site must go far beyond his capabilities and expertise. "I began assembling a growing team of Associates to partner with," explains Childs. "Each Associate is a professional and/or has special skills in a selected niche. These Associates mentor on the ChurchMentor.Net site through blogs in their related field of passion or expertise. Each Associate is available by email contact for questions or feedback. ChurchMentor.Net has plans to add many additional Associates in the future to enlarge its team of experts."
For those of you who have limited time on your hands, ChurchMentor.Net scans scores of leadership articles and places selected ones on the website in the Articles section. "This expedites your time and makes daily learning and mentoring easy," Childs explains. "Each new topic is archived and Premium members may access them at any time." The site's learning environment includes written, audio, and video podcasts. Members will also be invited to attend future live events free of charge, and personal mentoring is also available on a limited basis.
If you are a leader and desire to have a mentor(s) in your life, if you need assistance developing the leaders around you and have a desire for seasoned ministers to pour themselves into you, or if you need direction and focus for your ministry, then ChurchMentor.net is for you. With topics ranging from, Mentoring Christian Leaders, Building and Implementing a Shared Vision, Developing a Church Model, Team Building, and countless others, you will find the resources available that combine the special skills, gifting, and talents of many experts and authorities into one.
Legitimate and healthy father-son relationships are important, according to Childs. Dr. Howard Hendricks said, "Every disciple needs three types of relationships in his life. He needs a 'Paul' who can mentor him and challenge him, a 'Barnabas' who can come along side and encourage him, and the 'Timothy' that he can pour his life into."
A mentor is someone that can exhibit a heart-felt, compassionate concern, for your life. For the cost of an average book each month, ChurchMentor.net will equip you for advancement and development. Get in on the ground floor of this exciting new mentoring ministry. Your future is worth this investment. Register now!
Fred Childs
Pastor of Gracepoint: Granite City, Illinois
childslsi@aol.com