"There is a lifting, a gladness that fills the heart of the humble. Mary's humble heart was reflected in her words to Elizabeth as recorded in Luke 1:46-49: "And Mary said, My soul doth magnify the Lord, and my spirit hath rejoiced in God my Saviour. For he hath regarded the low estate of his handmaiden: for, behold, from henceforth all generations shall call me blessed. For he that is mighty hath done to me great things; and holy is his name."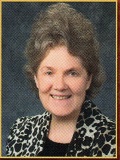 By Joy Haney
To View the Entire Article, Click Here
To Download the Article Directly to Your Computer, Click Here
To View the Outline, Click Here
To View the PowerPoint, Click Here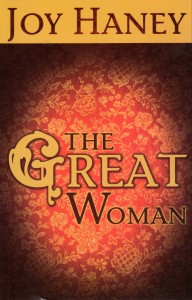 When Elisha wanted to do something for the Shunammite woman, he suggested that her name be mentioned to the king or to the captain of the host, but she answered, "I dwell among mine own people" (II Kings 4:13). She chose not to be honored by the king or those in high authority, and she got something even better: a son.
Her humility is demonstrated again later in life when Elisha told her to take her household and get out of the land because a famine was coming. She could have ignored his words, but she obeyed.
Humility is demonstrated by obedience. After Elisha told her what to do, II Kings 8:2 demonstrates what she did: "And the woman arose, and did after the saying of the man of God: and she went with her house-hold, and sojourned in the land of the Philistines seven years."
Because of her obedience, she saved her household and her son. After seven years in a strange land, she journeyed back to her land, but before going to her house she went first to the king. Notice who was with her. Gehazi, while talking about her to the king, looked up, saw her coming, and in amazement said, "My lord, 0 king, this is the woman, and this is her son, whom Elisha restored to life."
Humbleness of heart brings its reward. Her humility was rewarded by the gift of a son. Her humility in obedience also saved her son. She and her son together went to see the king.
When there is humility, the load of self-will is lifted from the heart. That determination to do something no matter what, but not always the right thing, can imprison a person. It is good to have determination and to forge ahead in the face of obstacles if your going ahead is in alignment with God's plan for your life. But if it is not, then the load is not worth its cost, because you are working against the higher will of God.
Stubbornness is not always a good thing and can be associated with rebellion. When Samuel the prophet confronted King Saul with his disobedience, Saul said, "I didn't disobey; I obeyed." He lied, of course, and Samuel continued to tell him what God had spoken: "For rebellion is as the sin of witchcraft, and stubbornness is as iniquity and idolatry. Because thou hast rejected the word of the LORD, he hath also rejected thee from being king" (I Samuel 15:23).
Saul gave up God's blessing all for some oxen, sheep, lambs, and a few things he thought were good as stated in I Samuel 15:9: "But Saul and the people spared Agag, and the best of the sheep, and of the oxen, and of the fatlings, and the lambs, and all that was good, and would not utterly destroy them."
God had commanded that they destroy all, but they thought they knew more than God. This angered the Lord, and His spirit departed from Saul because of his disobedience as stated in I Samuel 16:14: "But the Spirit of the LORD departed from Saul, and an evil spirit from the LORD troubled him."
To View the Entire Article, Click Here
To Download the Article Directly to Your Computer, Click Here
To View the Outline, Click Here
To View the PowerPoint, Click Here