"Luke wrote this in Acts. Jesus was a half-brother to His brothers and sisters. In the beginning His brothers did not believe Him. In the end all of Jesus' family believed, stayed together, and were filled with the Holy Ghost. They told Luke about it. Luke became a loyal friend of that family. We also need to become a member of His family, the family of whom the whole family in heaven and earth is named. Ephesians 3:15."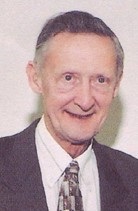 By Albert Friend
To View the Entire Article, Click Here
To Download the Article Directly to Your Computer, Click Here
To View the Outline, Click Here
To View the PowerPoint, Click Here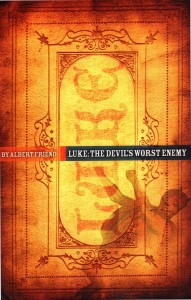 Luke's Calling
God called Luke to go to Jerusalem and interview eyewitnesses concerning Jesus and the early church. This put him in contact with Jesus' immediate family. There are some interesting things to be learned here. Jesus' family are some of those who gave Luke his eyewitness report to write the Gospel of Luke and the Book of Acts. Luke had the bragging rights of knowing this family.
Luke was excited about Jesus from day one. Jesus was his Savior. He forsook all to follow Him. The course of Luke's journey took him to Jerusalem, where he would interview the family of Jesus as eyewitnesses. This became a burning desire inspired by God. He went to Jerusalem mentally and spiritually prepared to fulfill his calling.
Information about Jesus and His Family
In Luke 1:26 Luke wrote that Mary, the woman whom Jesus would later call Mother, lived in Nazareth of Galilee. It was here the angel announced to her that she was highly favored with God. Luke 1:31: "And, behold, thou shalt conceive in thy womb, and bring forth a son, and shalt call his name JESUS." God was preparing Mary to bring the Savior into the world. Her seed would be the seed of the woman God referred to in Genesis 3:15. Mary's seed germinated with God's newly created seed and Mary became pregnant. The Creator created His male seed at the exact location for Mary to conceive.
Mary conceived while yet a virgin. There was not a man involved in this pregnancy. God begat the body of Jesus for His own personal use. God was in Christ reconciling the world unto Himself (II Corinthians 5:19).
"Therefore the Lord himself shall give you a sign; Behold, a virgin shall conceive, and bear a son, and shall call his name Immanuel." ("Immanuel" means "God with us.")
The People of Galilee talked different
The people living in Galilee where Jesus grew up had some characteristics different than those living elsewhere in Israel. It had to do with the way they talked. The Jews in Jerusalem found the speech of the Galileans to be different and not easy to like. Galileans were looked down upon by the supposedly better Jews. Jesus grew up learning to talk in this environment. Jesus talked like a Galilean.
Now, isn't that interesting. You thought Jesus talked normal like you. Well, now He does but then He didn't. Then He talked like a Galilean. Today He talks like the individual He is dealing with. Let me explain that.
To View the Entire Article, Click Here
To Download the Article Directly to Your Computer, Click Here
To View the Outline, Click Here
To View the PowerPoint, Click Here