"Rulers and men in authority need to be held up before the Lord in prayer because in whatever capacity they serve, they serve under God. No matter how much they know, nor how capable they are, they still need God, because they are still men. God, who knows past, present, and future alike, puts men up and takes them down."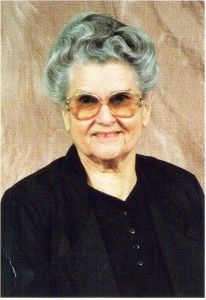 Annie L. Alford
To View the Entire Article, Click Here
To Download the Article Directly to Your Computer, Click Here
To View the Outline, Click Here
To View the PowerPoint, Click Here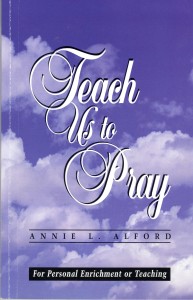 "Lord, if it is your will", is a phrase that has hindered the answer to many prayers; not because the request was not in God's will, but because the insertion of the phrase was an indication that the petitioner doubted that he would get an answer. All faith must have a scriptural base, and there are scriptures to teach us what we ought to pray about. A study of God's Word will help us to be sure we are asking in God's will, then we can have the unwavering faith that brings an answer from the throne of grace.
Isaiah 6:5-8
"Then said I, Woe is me! for I am undone; because I am a man of unclean lips, and I dwell in the midst of a people of unclean lips: for mine eyes have seen the King, the Lord of hosts.
Then flew one of the seraphims unto me, having a live coal in his hand, which he had taken with the tongs from off the altar:
And he laid it upon my mouth, and said, Lo, this hath touched thy lips; and thine iniquity is taken away, and thy sin purged.
Also I heard the voice of the Lord, saying, Whom shall I send, and who will go for us? Then said I, Here am I; send me."
Exodus 32:11-13
"And Moses besought the Lord his God, and said, Lord, why doth thy wrath wax hot against thy people, which thou hast brought forth out of the land of Egypt with great power, and with a mighty hand?
Wherefore should the Egyptians speak, and say, For mischief did he bring them out, to slay them in the mountains, and to consume them from the face of the earth? Turn from thy fierce wrath, and repent of this evil against thy people.
Remember Abraham, Isaac, and Israel, thy servants, to whom thou swarest by thine own self, and saidst unto them, I will multiply your seed as the stars of heaven, and all this land that I have spoken of will I give unto your seed, and they shall inherit it forever. "
Exodus 32:31-32
"And Moses returned unto the Lord, and said, Oh, this people have sinned a great sin, and have made them gods of gold.
Yet now, if thou wilt forgive their sin; and if not, blot me, I pray thee, out of thy book which thou has written."
I Timothy 2:1
"I exhort therefore, that, first of all, supplications, prayers, intercessions, and giving of thanks, be made for all men;"
To View the Entire Article, Click Here
To Download the Article Directly to Your Computer, Click Here
To View the Outline, Click Here
To View the PowerPoint, Click Here