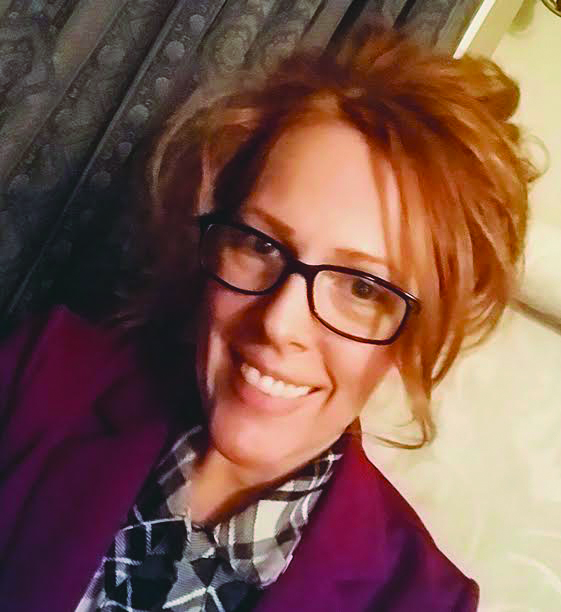 ABLE Ministry
If you knew there was a group of 50 million Americans sharing common traits, and the majority of them didn't attend church, what would you do about it? What lengths would you go to reach them? Well, there are in fact 50 million Americans affected by disabilities, and most of them do not attend church. Many of these individuals experience isolation "due to the lack of awareness and acceptance by the church community," according to Sis. Denise Wynn, of Bridgeton, N.J. This is where ABLE Ministry steps into the picture.
ABLE Ministry, directed by Sis. Wynn, is a UPCI Ladies Ministries program created to raise disability awareness within the church body. The acronym ABLE stands for accepting, believing, loving, and embracing. ABLE Ministry's goal is to assist individuals with special needs and their families, both in the church and in the community, encouraging open hearts, open minds, and an attitude of love.
Some churches offer prayer and support groups that allow people facing similar experiences to share and grow through biblical principles and support from one another. Other churches offer a night of respite care so caregivers can take a few hours off. Some churches have increased building accessibility, hold special-needs-specific church services, or offer Sunday school classes geared for adults with intellectual disabilities. Still others offer community outreach, which provides educational opportunities for those affected by disabilities.
If a church is interested in launching its own ABLE Ministry, this group provides consulting and training to church staff in order to help them get started. They offer advice from professionals in the field of special needs and disabilities, assistance with setting up prayer and support groups, and continuing support to churches. Sis. Wynn also recommends the book STEPS: Forming a Disabilities Ministry by Shelli Allen and Dr. Linda Barboa as a guide. Sis. Wynn has written a book called When God Says No: Finding the Faith to Accept God's Will that has a companion workbook designed for small group study.
This ministry has already had great success and continues to grow and minister to even more people. The ABLE Facebook page has over 1,000 members who are able to interact, connect, share resources, and provide support to one another. "We send a monthly e-newsletter which features personal stories of hope, strength and inspiration," she said. "We spotlight various disabilities and provide information as well as an educational Q & A segment."
If you are interested in launching an ABLE Ministry in your church, are looking for support, or have any questions, Sis. Wynn and her team would love to hear from you. You can contact Sis. Wynn by emailing ladies@upci.org or call the UPCI Headquarters. More information is also available at their website http://www.ladiesministries.com/programs/able or by connecting with them on Facebook at ABLE Ministry UPCI.