I had an opportunity to go to Egypt in 1987, and when I got off the tour bus, immediately a group of young Egyp­tian girls surrounded me and reached out to touch me. They kept saying, "Rich American." I saw a lot of poverty there and realized that even those who consider themselves to be having a hard time in America are rich compared to many people in other countries.

By Joy Haney 
To View the Entire Article, Click Here
To Download the Entire Article, Outline, or PowerPoint, Click Here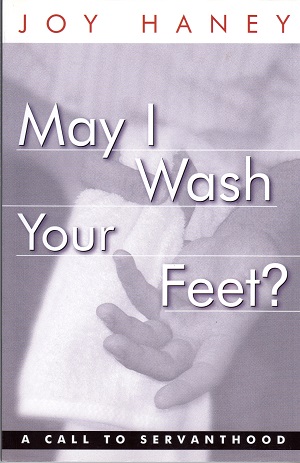 Addiction means to be controlled by something or en­tirely given over to a practice or habit. People who are addicted to drugs are pathetic, and their plight is heart-wrenching, but there was a man in the Bible who was addicted to something good. His lifestyle ruled his addiction.
Paul described this man and family in these words: "Ye know the house of Stephanas, that it is the first fruits of Achaia, and that they have addicted themselves to the ministry of the saints" (I Corinthians 16:15). He continued in verses 17-18, "That which was lacking . . . they have supplied. For they have refreshed my spirit and yours."
Such people are a breath of fresh air. Instead of always demanding, "Give me," they say, "Let me help" and "What can I do for you?" The most blessed people are the ones who give themselves to a higher cause that blesses others. (See Acts 20:35.)
In fact, judgment comes on those who do the opposite. In Deuteronomy 23:4, God pronounced a curse upon the Moabites because they did not give bread and water to the Israelites when they came out of Egypt. God shut up their blessing when they shut up the supply line to the needy.
Jesus said, "I am the bread of life" (John 6:35). We must give the world spiritual bread and minister to their physical needs as well.
"For God is not unrighteous to forget your work and labour of love, which ye have shewed toward his name, in that ye have ministered to the saints, and do minister" (Hebrews 6:10). We show our love to God when we care for each other. God is keeping records; if we give someone a cup of water in His name, we will be rewarded, for we have done it to Him (Mark 9:41).
Addiction to ministry or service has to be more than just praying for people. It goes further than that. "What doth it profit, my brethren, though a man say he hath faith, and have not works? Can faith save him? If a brother or sister be naked, and destitute of daily food, and one of you say unto them, Depart in peace, be ye warmed and filled; notwithstanding ye give them not those things which are needful to the body, what doth it profit??' (James 2:14-16).
For example, a lady asked for prayer in our ladies prayer meeting. She needed 8167.85 for a utility bill, and because of hard times, did not have the money to pay it. Service was going to be cut off within forty-eight hours.
We prayed. While praying, several ladies felt im­pressed to take up an offering for her. We each expressed how we felt and then proceeded to receive a free-will love offering. When the money was counted, the total amount was $167.00, and then a lady went up and handed her a handful of change. We praised and glorified God for the miracle and left there feeling terrific.
"As we have therefore opportunity, let us do good unto all men, especially unto them who are of the house­hold of faith" (Galatians 6:10).
To View the Entire Article, Click Here
To Download the Entire Article, Outline, or PowerPoint, Click Here