Effective planning takes time. The "tyranny of the urgent" is the enemy of planning. Just about the time you sit down to figure out where to go next, someone announces a newly discovered 'brush fire' which demands immediate attention. So you abandon what was most important for what was most urgent. Good planning requires extended periods of quality time, the right people, a comfortable environment, and adequate preparation. Good planning is the result of good planning.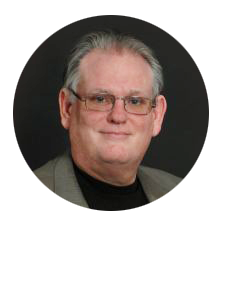 By Tim Massengale
Church Growth Planning Retreat
Church Growth Planning Retreat – Outline
Church Growth Planning Retreat – Power Point
Pastor Thomas was quite aware that he had a problem. His church desperately needed a new shot of excitement and enthusiasm.  He felt the need to inspire a burden into his people to reach the lost. Somehow they had lost their vision for growth, winning souls, and reaching their city.
His outreach had dropped off dramatically. Only a handful now participated in Saturday visitation. His two buses ran practically empty. His Sunday School attendance had dropped by almost forty in average attendance. The revival last month, their first one in almost a year, had been a struggle. Home Bible study involvement was dead. The cause of the problem?
"An intensive building program" he replied matter-of-factly. "We had to stop almost everything to build our new facility. It took two full years and required all of our spare time and energy. My people only have so much free time. When you use it all to build a building, you don't have any left over to win souls. My people were tired. Even after the building was finished, they needed something to get them going again. Something to get them excited. They were out of the "habit" of soul winning."
But notice I said he "had" a problem. Thankfully he solved it. How? Well, he went to Big Bear Lake, rented a big cabin, and went fishing – yet not fishing for bass (although he did have a little time to do that too), but fishing for ideas!
That was five years ago. Today his church has almost doubled in average attendance. The excitement is tangible in the faces of his people as they testify of their involvement in winning souls. His altars are seldom empty.
What did Pastor Thomas do? He rented the cabin on Big Bear Lake for a church growth planning retreat. He gathered all his department leaders together and went up on Friday evening. They spent the night and were still there late Saturday evening. What did they do? They prayed, planned, and brainstormed.  Over twelve hours was spent allowing the Holy Ghost to direct their discussion as to how revival could come to Hometown, Indiana. And as the Lord directed their thoughts, a plan was developed. Every department was discussed. Every ministry was examined. As a group, a team, a body, they worked together, helping one another to make each ministry or department better, more evangelistic, and more effective.
You talk about excited — they got excited! It was their plan, to meet their needs, for their church, to help their department.
The excitement spread to the church. Because the new programs and outreach ministries had been well planned, they were more successful. Because more seed was being sown, a greater harvest began to be gathered. The old fire began to burn brightly. Once again they were on the road to revival. For Pastor Thomas, the 'Church Growth Planning Retreat' is now an annual event.
Church Growth Planning Retreat – Outline
Church Growth Planning Retreat