Why is it we get the magnifying glass out on some fel­low believers—and for others we take off our own glasses so we can't see their faults and inconsistencies through our jaundiced eyes? I've known of men to scream, want letters written, want affirmation and reaffirmation concerning the beliefs of a brother who is known to be faithful for many years. Then, check the repertoire of these self-enthroned spiritual Caesars who want you to sniff their salt and call them Lord.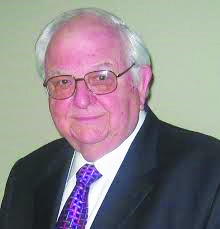 By T. F. Tenney
To View the Entire Article, Click Here
To Download the Entire Article, Outline, or PowerPoint, Click Here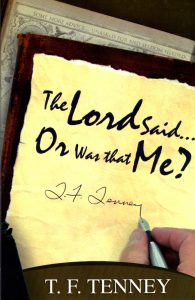 My beloved father-in-law, E. W Caughron, was a patriarch of the faith. He died at the age of 96, having built churches from Texas to Alaska, serv­ing as a home missionary, foreign missionary, and district official. In 1947, Brother Caughron, as a member of the Louisiana District Board, served on the "search committee" appointed by then District Superintendent S. L. Wise, that located and purchased the campground property. At the time of his death, he was the last living member of that early District Board which had directed the affairs of the campground at the time of the campground purchase.
He had a unique way of covering everything, in order to miss nothing on a subject. When he got through with a sermon thought—or in private conversation—to assure that he had touched every base, he would add, "and all such like as that. . . ." It was an umbrella that covered any­thing he might have left out on the subject at hand.
If it was evangelism and outreach, he would admon­ish you to witness on the job, bring someone to church, teach a home Bible study, knock on doors—and then add, "and all such like as that…."
During one of his hospital confinements, I went to visit him and took a young preacher with me. After the visit and prayer, I said, "Paw, have you got anything you'd like to tell this young fella?" He looked up from the bed and said, "Yea, one thing. Don't compromise." He went on to say, "I know it is a different day and things are not like it was when I started, but I see some trends I don't like. Hold to the truth." Of course, he then could well have added "and all such like as that…."
It was good advice. Never compromise your principles.
I'll tell you another thing that worries me. It's these erstwhile Christians who climb on their self-made thrones and judge everybody else. Do you remember the woman caught in adultery? She was married. When she went home, how was she received? It wasn't her brother and sister's responsibility to judge her. It was her God and her husband's responsibility. Why do we take it upon our­selves to play God? There may be something about this situation God knows that I don't know. Does my brother have to explain his every action to me? Are any of us per­fect? If we can't keep ourselves straight, why are we always on our brother's case?
In Luke 5, Peter said to the Lord, "Depart from me; for I am a sinful man." The Living Bible translates it, "I'm too much of a sinner for you to have around." Boiled to its essence, if it weren't for grace, none of us are good enough for God to be around. As one man observed after Peter's failure, God used a barnyard animal to underline the failure—the cock crowed. You know what Jesus did? He reached down and restored Peter—even after Peter denied him and ran away. We need to love our brother redemptively . . . and all such like as that.
To View the Entire Article, Click Here
To Download the Entire Article, Outline, or PowerPoint, Click Here