I reason in my mind, that if someone you used to have sweet fellowship with, all of a sudden they just stopped talking, wouldn't it bother you? Quite naturally, I couldn't lie, I just said yes, Lord! Just think brothers and sisters, we need to stop putting the Lord so far up in heaven that He doesn't know what's going on on earth.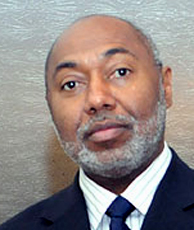 By Clifton Jones 
To View the Entire Article, Click Here
To Download the Entire Article Directly to Your Computer, Click Here
To View the Outline, Click Here
To View the PowerPoint, Click Here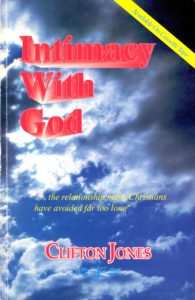 We sing the song, Jesus is mine! Mine is a possessive pronoun showing ownership. I want everyone to be sure and understand, that to me it is wonderful to know that Jesus is mine. Personal ownership. He is mine. Now if that doesn't turn us on, just think about who He is and what He can do, and then remind ourselves that He is mine. Every time we go over the list of what He can do then say, He is mine! Hallelujah!
I am thoroughly convinced that Jesus wants us to take that attitude concerning the Scripture, that all of those promises in the book are mine. He wants us to stop claiming sickness and disease, along with every other negative thing is mine. We wouldn't like to be like the woman I heard about that died of malnutrition and when her body was picked up, they found that she had $65,000 dollars in cash. She died of malnutrition because she wouldn't buy enough decent food to live on although she had $65,000 cash dollars!
The Lord wants us to pick up the Bible and lay claim on the promises I le left on record. He doesn't mind if we put our own name there. Since He is mine, He's present. His question to Abraham, "Is anything too hard for God?" When we read that Scripture and say the God, whom nothing is too hard for is mine. The God, who heals all manner of diseases is mine. The God of all comfort is mine. Hallelujah! 0, God, You are mine! He is mine; to me it is so wonderful, just to know He is mine.
Don't get me wrong brothers and sisters, you know I preach and teach, I moan and I groan, but I don't believe that ought to make us any happier than when we read the promises, and sign our name to them. If we can't write, make an X, because God can understand an X. We just want him to know that we believe it because He said it is ours and we are claiming what is ours. He is mine.
I wanted to save this point for the end, but I am a poor one for keeping things, especially when they are hot and I think they are good for others. The Lord, said to me, "If someone that you felt close to would stop speaking to you, how would you feel? You see the Lord yet talks. Now we all know that if someone we have been close to over the years and fellowship with that we counted to be a bosom friend, would all of a sudden stop speaking, it would bother us. No wonder the Lord asked Israel in Jeremiah chapter 2, "What Have I done? What have I done?"
I can see where the Lord is coming from. "Did you have to go a whoring after those funny gods? Did I neglect my duty toward you? Why did you have to have Dagon and Asteroth? Why did you need them; haven't I been faithful?"
Whether you know it or not, the more we do for people, the more a part of that person we feel. Can you see what I'm saying? Maybe that's the reason we should do all we can for each other. Then we will feel close to each other. So when you hurt, I'll hurt too. Maybe that's what we need to do.
To View the Entire Article, Click Here
To Download the Entire Article Directly to Your Computer, Click Here
To View the Outline, Click Here
To View the PowerPoint, Click Here