With so many of our values and morals shifting in our society; we must provide consistent discipline while they are developing self-discipline. How can they develop their own system of controls without a model of what is right and wrong. They must know what is acceptable and what is not acceptable.

By David Reynolds
To View the Entire Article, Click Here
To Download the Entire Article Directly to Your Computer, Click Here
To View the Outline, Click Here
To View the PowerPoint, Click Here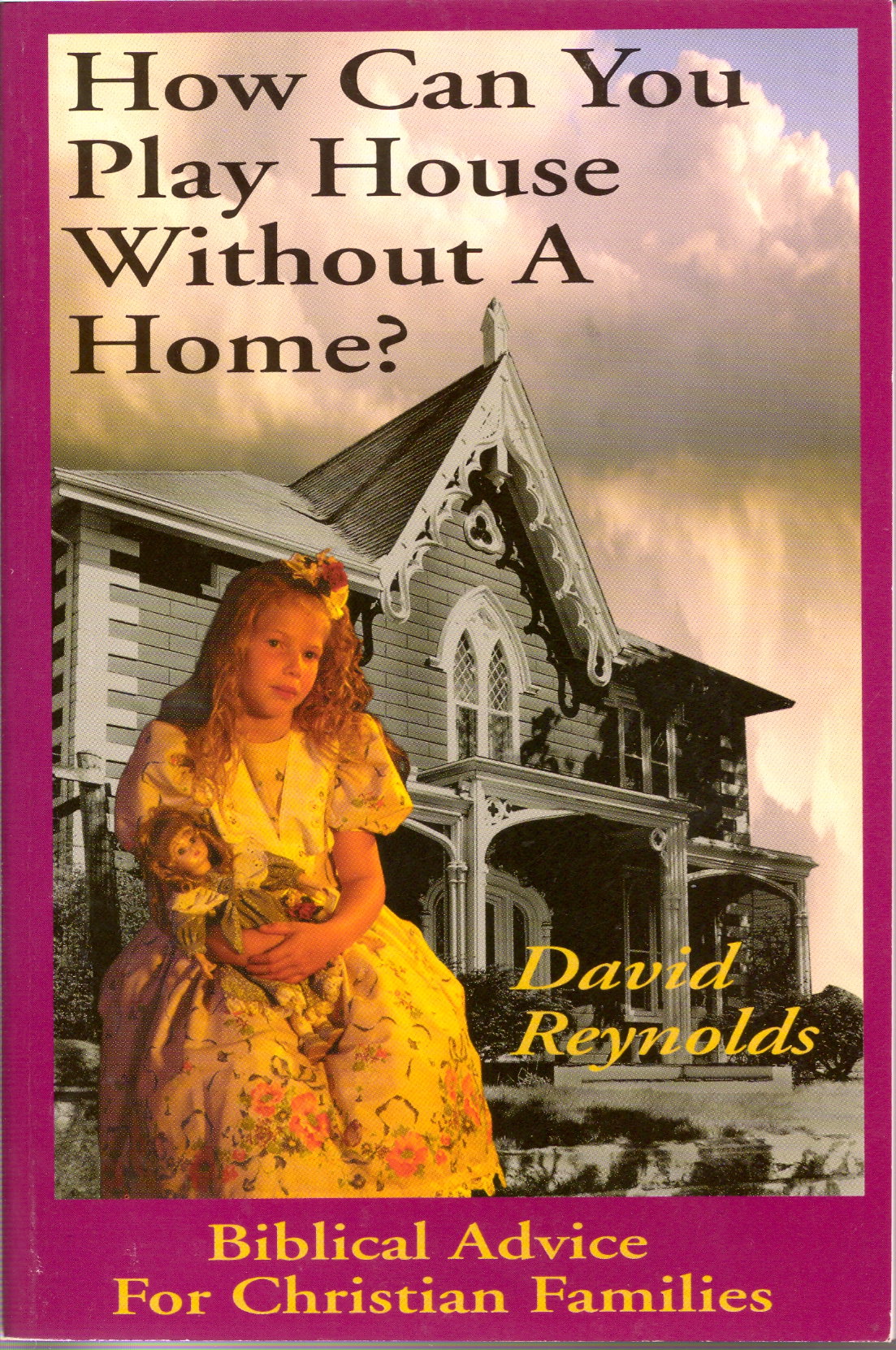 It is very important what we believe about the institution called marriage. Our beliefs must be based upon a foundation even deeper than our values. They must be based upon the word of God.
Love is more an act of our will than it is of our emotions. When the going gets rough, it will be our beliefs which will determine our decisions and actions.
Belief: God made us different and unique.
"But from the beginning of the creation God made them male and female" (Mark 10:6).
Belief: Marriage is a union for life.
"And they twain shall be one flesh: so then they are no more twain, but one flesh. What therefore God hath joined together, let no man put asunder" (Mark 10:8-9).
Children are temporary. "Therefore shall a man leave his father and his mother, and shall cleave unto his wife: and they shall be one flesh" (Genesis 2:24)
Belief: God has determined an order of authority and responsibility within a family.
"But I would have you know that the head of every man is Christ; and the head of the woman is the man; and the head of Christ is God" (I Corinthians 11:3).
Belief: God has determined relationships within the family.
Husbands: Love, nourish and cherish your wife (Ephesians 5:25, 28). Honor your wife (I Peter 3:7).
Wives: Reverence and submit to your own husband. (Ephesians 5:22-33; I Peter 3:1). Love your husband and children. (Titus 2:4)
Children: Honor and obey your parents (Ephesians 6:1-2).
Fathers: Provoke not your children to wrath (Colossians 3:21).
Belief: God has determined our roles within the family.
Husbands: Provider (Genesis 3:19; I Timothy 5:8), Protector (I Samuel 30:18). Priest (Joshua 24:15
Wives: Homemaker (Titus 2:4-5; Proverbs 31), Mother (Genesis 3:16)
To View the Entire Article, Click Here
To Download the Entire Article Directly to Your Computer, Click Here
To View the Outline, Click Here
To View the PowerPoint, Click Here