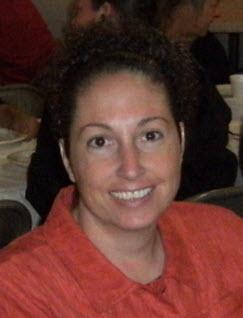 By Denene Pelkey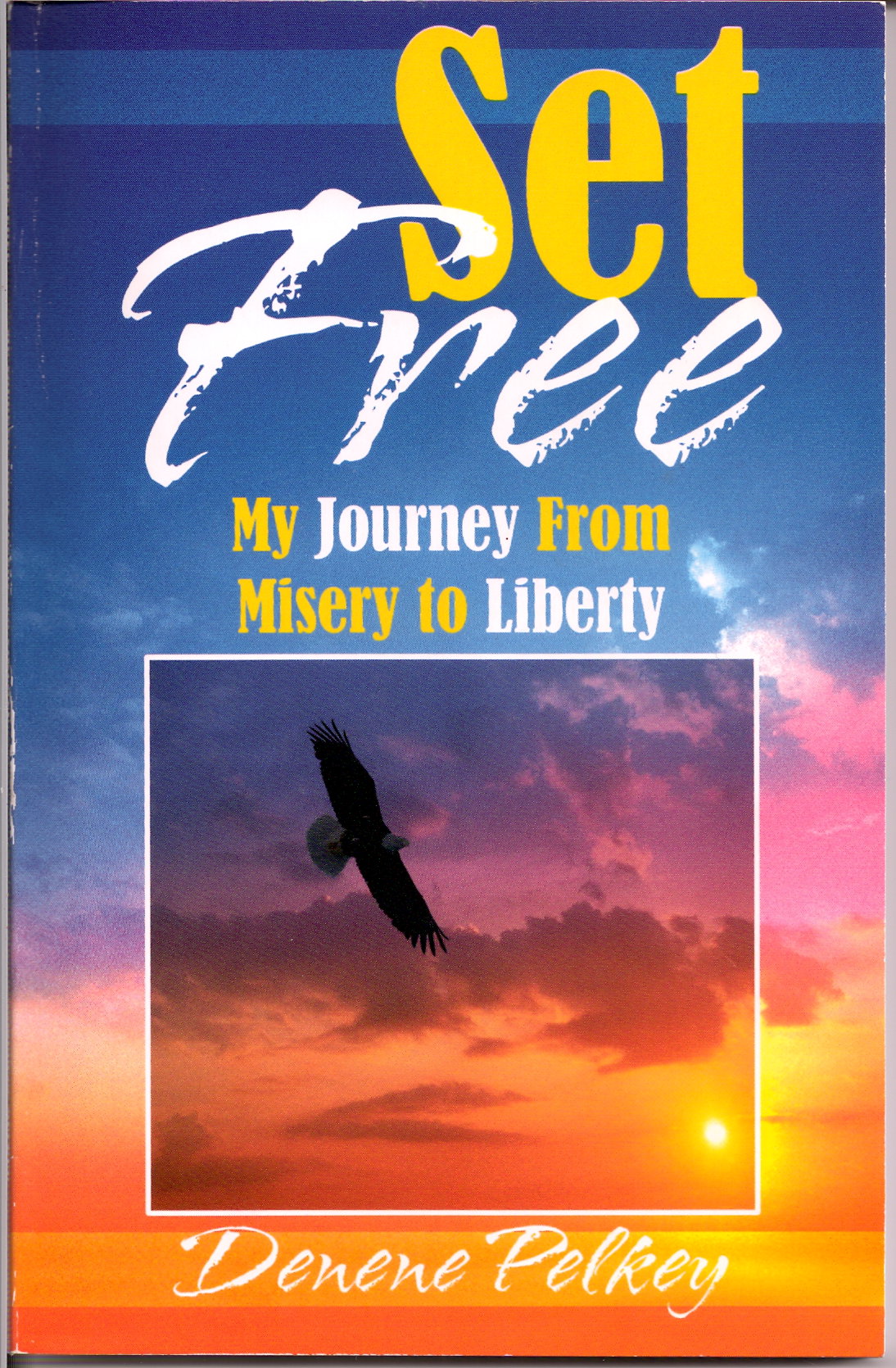 "Finally, my brethren, be strong in the Lord, and in the power of his might. Put on the whole armour of God, that ye may be able to stand against the wiles of the devil. For we wrestle not against flesh and blood, but against principalities, against powers, against the rulers of the darkness of this world, against spiritual wickedness in high places. Wherefore take unto you the whole armour of God, that ye may be able to withstand in the evil day, and having done all, to stand. Stand therefore, having your loins girt about with truth, and having on the breastplate of righteousness; and your feet shod with the preparation of the gospel of peace; above all, taking the shield of faith, wherewith ye shall be able to quench all the fiery darts of the wicked. And take the helmet of salvation, and the sword of the Spirit, which is the word of God:
Praying always with all prayer and supplication in the Spirit, and Watching There unto with all perseverance and supplication for all saints" (Ephesians 6:10-18).
A couple of years ago, I began putting the armor of God on my two daughters before I set them on the bus to school. It has become a routine for us every morning. Applying this to our life has prepared us to face any battle throughout the day.
In the above verses of Scripture, Paul told us to be strong in the Lord and in the power of His might so that we may stand against the wiles of the devil. Every day we must put on the armor God has provided in order to be ready and equipped for the war we are in. All of the pieces of armor have to be put on in order for it to be effective.
What is the armor of God?
Roman soldiers were some of the best trained and equipped in the Greco-Roman world. Their armor was designed to protect the body in both defensive and offensive action.
Likewise, spiritual warriors must be trained, armed, and protected. Paul was well acquainted with Roman soldiers, having been associated with the centurion Cornelius, at different times arrested, flogged, escorted to Rome, and finally guarded by them in prison for several years. He knew what their uniform and armor looked like and he used it as an analogy for the spiritual warrior.
The list of armor in Ephesians 6 starts with the belt of truth. Restraining the body, this belt supports and secures the breastplate and tunic to the soldier's waist. The belt also supports the sword and other auxiliary weapons. For the spiritual warrior, the belt of truth represents personal integrity and sincerity. Spiritual warriors must not only love the Word of God, but they must love it enough that when they see in it something about themselves that needs correcting, they obey and correct the defect. Maintaining sincerity and personal integrity is essential to the effectiveness of the rest of the armor.
The breastplate of Roman times encircled the body so that it also protected the solider's back.
The breastplate of righteousness protects the heart and other vital parts from both front and rear assaults. This protective breastplate is Christ's righteousness, and it is also the integrity of the believer's thoughts and actions. Therefore, it s effectiveness depends on the belt of truth mentioned above and the gospel shoes mentioned below.
Roman soldiers wore heavy leather sandals, the soles of which were studded with iron hob-nails. A spiritual warrior's shoes are the gospel of peace, which protect their feet from stepping into enemy traps. These shoes also constrain them from going places that would expose them to danger or the temptation to do something that would mar the righteous shine on the power of their witness.
The Roman helmet was made of bronze or iron, and it had cheek guards, a rear neck guard, and a front brow guard. The helmet of salvation is a divine gift that protects the head (mind and thoughts). (See Psalm 140:7.)
Roman shields were constructed of two oval or round planks glued together, the upper and lower rim of which was fortified by iron edging. It was covered with canvas and then leather. The shield was heavy, being two too three inches thick. Each soldier carried five darts or javelins in the hollow of his shield to hurl at the enemy before coming within reach.
Spiritual warriors use the shield of faith to deflect enemy blows from all sides and to extinguish Satan's fiery darts. Faith in God enables them to face the enemy unafraid, as was David when he ran toward Goliath. Although as yet untrained in military strategy, David knew the enemy that the battle was the Lord's and that God would deliver the enemy into his hands (I Samuel 17:47). (See also Psalm 24:8.) Later in Israel's history, several tribes of Israel battled a horde of heathen tribes. The Lord gave Israel the victory when "they cried to God in the battle, and he was entreated of them; because they put their trust in him" (I Chronicles 5:18-20).
The Roman sword was two-edged and had a tapered point. Soldiers led with their shield and then thrust with their sword. They were trained to thrust at the abdominal area, where wounds were most often fatal, but they also took advantage of unprotected knees beneath the opponent's shield.
The two-edged sword of the Spirit is the Word of Good, the only offensive weapon, but what a powerful one! This sword is swift and sharp. (See Hebrews 4:12.) It thrusts and stabs, cuts and slashes. The sword's fatal thrust is not the Word of God in general, but a specific word for a specific situation. A sword this sharp requires much polishing and honing. In order to know which verse of Scripture to use, we have to read often and study well. Jesus used this sword in Matthew 4: 4, 7, 10.
Soldiers deploy and fight according to commands from their military superiors. Maneuvers and attacks are well calculated to inflict the greatest injury to enemy. For spiritual warriors, all the armor would be ineffective without one vital element: prayer. Through this communication with the captain of our salvation, we learn when and where to move and when and where to attack. We must pray fervently in the Spirit, watching and continuing the fight no matter how fierce the battle gets. We have all power to stand and be strong against our enemy.
David experienced in a literal sense what we experience in a spiritual sense. In Psalm 18 he praised God who had trained his hands to war, girded him with strength, shielded his head with salvation, and enlarged his steps. David praised God who had pursued the enemy, overtaken him, and wounded him so sorely that he was unable to rise. (See Psalm 18:30-39.) Our spiritual Captain trains us for battle, shields us with salvation, girds us with strength for the battle, and subdues our enemies. When believers receive military instructions from their Captain, they do not cower behind their shields while they run for cover. Shielded, protected, and empowered, they aggressively pursue the enemy, overtake him, and wound him.
God has given you all you need to be victorious in battle. When you allow Him to train and strengthen you, when you put on all the armor and obey His commands, you can win the war.
In Ephesians 6:12, wrestle means to struggle hand-to-hand with an opponent in an attempt to throw him. We are not struggling against flesh and blood but against principalities and powers, demonic influences that try to throw us down on the mat and put us in a stranglehold. Only when we put on the whole armor of God can we overcome the enemy's powerful attacks! But with the Lord's help, we can beat the enemy at his own game. (See Romans 12:21; I John 2:14; 4:4; 5:5.)
What are some of Satan's Battle Strategies?
Being the sly old serpent that he is, the devil rarely comes to us in a frontal attack. It's usually a flank attack, an attack from the rear, or an ambush. Unfortunately, we sometimes open the gate and make it easy for him because we aren't aware of his devices, or we step into a trap because we aren't alert; we get distracted or go to sleep on sentry duty. Sometimes we venture too close to weak spots in the wall and he comes at us with a temptation we can't resist.
What is the remedy for all of this? Paul gave us a key: "Satan must not be allowed to get the better of us; we know his wiles all too well" (II Corinthians 2:11, NEB). If we don't take heed, our own naiveté, indiscretion, or downright foolishness could cause us to be devoured.
Therefore, just as the enemy studies us to determine the best strategy for our downfall, we can study his devices so we'll be prepared and forearmed to withstand, resist, and attack. Since Genesis 3, Satan has relied on the same well-used battle strategies that he adapts to each person's situation.
Traps
Sometimes our bad habits and behaviors wear paths through dubious territory, and Satan trails us to discover the best places to set traps or string trip wires. The following behaviors are some of the red flags that get his attention: disputes over things that don't really matter, empty, worldly chatter, wayward impulses, double mindedness, injustice or inequity, breaches of integrity, strife, foolish speculation, quarrels, intolerance, harshness, and lack of self-discipline. Paul told Timothy to teach and warn believers about these things so they could escape the devil's snares. (See II Timothy 2:26.) The antidotes are in the same passage of Scripture and they include fleeing foolish and ignorant speculation and quarrels, and pursuing justice, integrity, love, peace, tolerance, and gentleness. Avoid Satan's traps by staying away from wrong paths and leaving no loopholes. (See Ephesians 4:27.)
Temptation
We are caught in traps through our own naiveté, indiscretion, or foolishness; we enter into temptations through the weak places in our wall of defense. Our flesh is weak; it wants to wander toward the weak places. James 1:14-15 gives the progression: lust lures us over there, dwelling thoughts conceive the action to fulfill the lust, the action gives birth to sin, and sin breeds death. These weak places are found primarily in three areas: lust of the flesh, lust of the eyes, and pride of life (I John 2:16).
Lust of the Flesh
The Bible gives several different lists of works of the flesh, but we will limit our examples to two characters: David and Judas. David's lust for Bathsheba led to adultery, which triggered a horrifying chain of events: murder, plague, death of the baby and other family tragedies. Thankfully, his repentance brought him back into right relationship with God. If David wouldn't have been in the wrong place at the wrong time (he stayed home from the war), he might have avoided the disaster and its consequences.
Unlike David's story, Judas's relationship with God was never restored. His problem was lust for money. He must have been good with figures, for he was chosen to keep the purse for Jesus' band of disciples. He couldn't resist dipping into the group funds. (See John 12:6, NKJV.) Could it be that he conspired with the chief priests for thirty pieces of silver to replace what he had pilfered from the purse? Judas did repent, but it was to the callused chief priests and not to God. In essence, the priests said, "That's your problem, not ours." Judas's weakness for money led to betrayal, demon possession, and suicide. But even though he had committed a heinous crime, I think that if he would have approached God with contrition and brokenness, God would have said, "You've given it to me; now it's my problem, not yours. I'll handle it."
Everyone is lured by lust of the flesh, usually at our areas of greatest vulnerability. How do we avoid giving in? Remember James's step 2? When a person is lured by lust, dwelling on the thought of it conceives a way to put it in action. The battle is in the mind. Paul offered a plan of resistance to abort the plan before it hatches. We should fill our thoughts with good things: whatever is true, noble, just, pure, lovable, gracious, excellent, and admirable. (See Philippians 4:8, NEB.) When we "compel every human thought to surrender to obedience to Christ" (II Corinthians 10:5, NEB), then God will keep a guard over our thoughts and our hearts and we'll bask in the peace of God (Philippians 4:7). When we submit to God and resist the devil, Satan retreats before the battle begins. (See James 4:7.)
Lust of the Eyes
This goes hand in hand with lust of the flesh. When we see something that appeals, it awakens lust of the flesh. Two verses of Scripture compare lust of the eyes to an insatiable appetite, much like the appetite of hell and destruction—"Sheol and Abaddon are insatiable; a man's eyes too are never satisfied" (Proverbs 27:20, NKJV). "The eye is not satisfied with seeing" (Ecclesiastes 1:8, NKJV). The marginal reference points to I Peter 5:8: Satan's a glutton, and he won't give up on us. He keeps setting the traps and putting out the bait in so many different Ways and from so many different angles, he thinks that one is bound to work eventually and he'll have another feast.
Achan saw the Babylonish garment and wedge of gold, and he couldn't resist taking them. However, his moment of weakness brought no satisfaction; he couldn't Wear the garment or spend the money because everyone would know they came from Jericho. The tragedy was that his Mistake caused the destruction of his entire family. Samson saw the Philistine women, and he just had to have one. But the one he ended up with became a snare. His lust tangled up his thinking; he couldn't "see" that Delilah's antics were creeping closer and closer to the secret of his strength. He ended up losing his sight and ultimately his life.
The list of things that attract our eyes in today's world is endless, and each one can turn into a powerful addiction: pornography, video games, R and X-rated movies, lurid romance novels, surfing the Net, or prowling the chat rooms.
What is the antidote? We certainly can't keep our eyes closed like a mole or live on a mountaintop like a hermit. Again, the battle is in the mind and in the heart. When we have eyes only for the altogether lovely One, it's not likely we'll be attracted to a sordid movie or a phantom "friend" in a chat room. If His Spirit is producing fruit in our lives, when our eyes notice something that would not please God, we'll have enough self-control to focus our glance elsewhere.
It all goes back to being a mind and heart issue. "My eyes are fixed on thee, O LORD God; thou art my refuge; leave me not unprotected. Keep me from the trap which they have set for me, from the snares of evildoers" (Psalm 141:8-9, NEB).
Pride of life
This human condition is even more insidious than lust. I say that because its roots burrow deeper and become so strongly embedded that it can lead to idolatry.
Paul used the example of the Israelites after they came out of Egypt. (See I Corinthians 10:1-14.) The Israelites grumbled about the miracle manna and water; they wanted the Egyptian food they were used to. Even though they had a law to obey, they thought they could do whatever they wanted because God had chosen, justified, and blessed them. When they cast aside lawful restraint, they turned to sexual immorality. They hankered for the parties, clothes, and lifestyles of foreign nations. Worst of all, they lusted after pagan gods. Their thinking was so twisted that they disregarded God's punishments and continued in their pride. All of these breaches of promise offended God so much that He ultimately banished the Israelites from the Promised Land because He viewed their worshiping and consorting with other gods as "adultery." (See Jeremiah 3:8; 5:7; Ezekiel 23:37-39.)
Idolatry is almost incurable; you have put yourself or someone or something else on God's throne in your life, and you worship that person or thing instead of your Creator. Therefore, the cancer of pride is best treated when it's still in the early stages. Dealing with pride requires adjusting your attitudes. Instead of grumbling and complaining, develop a thankful attitude. Be content with what God provides. Do everything heartily, as unto the Lord. Renew your mind in the Word and in the Spirit daily. Acknowledge God as your sovereign Creator and submit to His laws and precepts, for they are your protection. Whatever comes, trust that God has determined you can bear it, and that He will supply you with grace and power to endure it. Pray, "Thy will be done; not mine." Doing these things brings contentment and satisfaction. They also give you the backbone to resist Satan so forcefully that he will flee.
Treachery
Absalom was haughty, arrogant, stubborn, and rebellious. He was vain about his long, luxuriant hair and handsome looks. He was convinced he was a better leader and a better judge than his father, David. In his lust for power he tried to wrest the kingdom from David. One of the players in his coup d'etat was Ahithophel, David's trusted counselor and friend who deserted David when he needed him most and switched allegiance to Absalom. "In those days a man would seek counsel of Ahithophel as readily as he might make an inquiry of the Word of God; that was how Ahithophel's counsel was esteemed by David and Absalom" (II Samuel 16:23, NEB). Indeed, if Absalom would have listened to Ahithophel's counsel, his coup would have succeeded.
However, Absalom got a second opinion and followed that instead of Ahithophel's. Ahithophel knew that his plan would have worked, and he was so devastated that he went home, set his house in order, and hanged himself. Absalom paid no attention; he was focused on seizing his father's wealth and power. His forces met with David's, and the fray somehow shifted to the forest of Ephraim. "The forest took toll of more people that day than the sword" (II Samuel 18:8, NEB). Absalom's object of pride became his downfall; his hair caught in a tree branch. Joab came along and killed him, which ended the coup. Thus, Ahithophel betrayed David, but he was himself betrayed. And Absalom's own pride killed him.
Treachery hurts so much because it comes from the ones we love most. Our love makes us vulnerable. For example, when David was fleeing for his life from Jerusalem, a man named Shimei walked along a ridge parallel to David's path, hurling rocks, stirring up dust, and cursing: "Get out, you scoundrel!" (II Samuel 16:7, NEB). David's men wanted to execute Shimei on the spot, but David wouldn't allow it. Shimei's abuse and treason didn't wound David because he didn't love him.
However, he grieved over his traitorous son's death. And could it be that in Psalm 55 David's outpouring of grief over a friend's treachery referred to Ahithophel? David could have gotten bitter, resentful, cynical, and sarcastic, as we are prone to do when others whom we love hurt us. As humans we are prone to view treachery as grossly unfair and to seek revenge on the betrayer. Some retaliate with slander and character assassination.
However, in Psalm 55 David dealt with his pain in a way that pleased God. First:
David poured out his intense grief by explaining the painful scenario to God. God already knew what had hurt him, but He listened patiently to David and didn't berate him for giving in to grief. Next, David acknowledged that judgment and revenge were in God's hands; he asked God to judge the wicked in general and not the specific person who had hurt him (verses 9, 13-15). Third, he reaffirmed his trust in God and reminded himself of the many times God had protected and delivered him from distress. Last, David cast his burden on the Lord, knowing that He was the one constant in his life, his one true Friend (verses 19, 22).
In Romans 12, Paul described the behavior of true believers. The phrase "kindly affectionate" in verse 10 is translated from the Greek philostorgos, "family affection." "The greatest proof of the truth of the gospel message and of the reality of Jesus' love is the love believers show to each other. …Christians should not concentrate on the evil in others, but instead should focus on what is good. By doing so, [they] encourage others around [them] to aspire to the good." Rather than seeking personal revenge for offenses, they let God do His job with judgment and equity; His discipline will be what the offender needs in order to see what he did wrong and mend his ways.
The potential offender should be careful not to offend, and the potential "offendee" should try not to take offense easily. (See Romans 14:12-21; Psalm 119:165.) However, Jesus said that "offenses must come" (Matthew 18:7). It is impossible to live in such close community with fellow believers without occasionally giving or taking offense. What can be done?
In the same chapter, Jesus laid out guidelines for dealing with offenses. He put the responsibility for taking the first step toward reconciliation on the offendee (Matthew 18:15-20). This is because often the offender has no idea how his words or actions affected the offendee. Following these guidelines prevents bitter roots from becoming embedded in the heart. You can't control others and what they do or don't do, but you do have control over our own thoughts and actions!
At the end of Romans 12, Paul wrote, "Do not be overcome by evil, but overcome evil with good."
The bottom line is that if we don't forgive one another their trespasses against us, we prevent our heavenly Father from forgiving us (Matthew 18: 34-35). (See also Matthew 6:12.) Our relationship with Him is therefore contingent upon our relationships with others.
Before we end this chapter, two things should be pointed out: (1) If, after you have learned about Satan's wiles and the antidotes for them, you still wander too close to a trap or a temptation, God won't stop you from stepping into it, tripping, or succumbing. But before you do, He will usually warn you several times. Don't short circuit His warnings. (2) Prideful, arrogant people won't take responsibility for their own wrongdoings. They rationalize their own role in the sin, and unload the blame onto someone else's shoulders. This type of person finds it almost impossible to find a place of repentance because he or she won't acknowledge and confess their sin.
We shouldn't resist the power of God when He tries to show us the hidden things of the heart. (See Psalm 139:23.) He makes us aware of these things to show us that they need to be dealt with and rooted out of our lives.
The Lord rejoices to hear your praise arising from the heat of the battle. "I will praise the LORD according to his righteousness: and will sing praise to the name of the LORD most high" (Psalm 7:17). Doing so in the midst of the battle brings victory.
"I will praise thee, O LORD, with my whole heart; I will shew forth all thy marvellous works. I will be glad and rejoice in thee: I will sing praise to thy name, O thou most High" (Psalm 9:1-2). It takes the whole heart praising the Lord to bring gladness and rejoicing through a battle. Stand and be strong, putting on the whole armor of God, and praise Him as loudly as you can!
The chapter "The Whole Armor of God" written by Denene Pelkey was excerpted from Set Free: My Journey From Misery to Liberty and may be used for study and research purposes only.